Local Kine Grindz : Julie'z Restaurant | Kapolei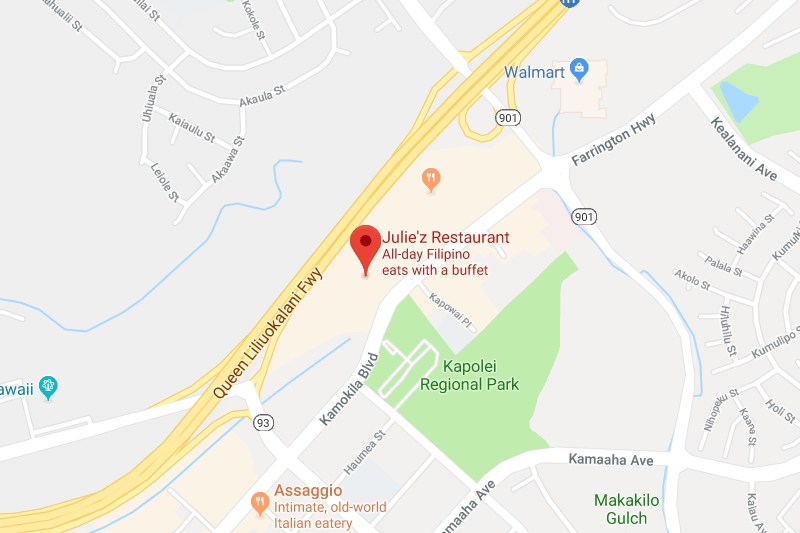 Julie'z Restaurant is located in Kapolei within the Kapolei Marketplace. Their hours of operation are Sunday through Thursday 6 a.m. until 9 p.m., and Friday through Saturday 6 a.m. until 10 p.m.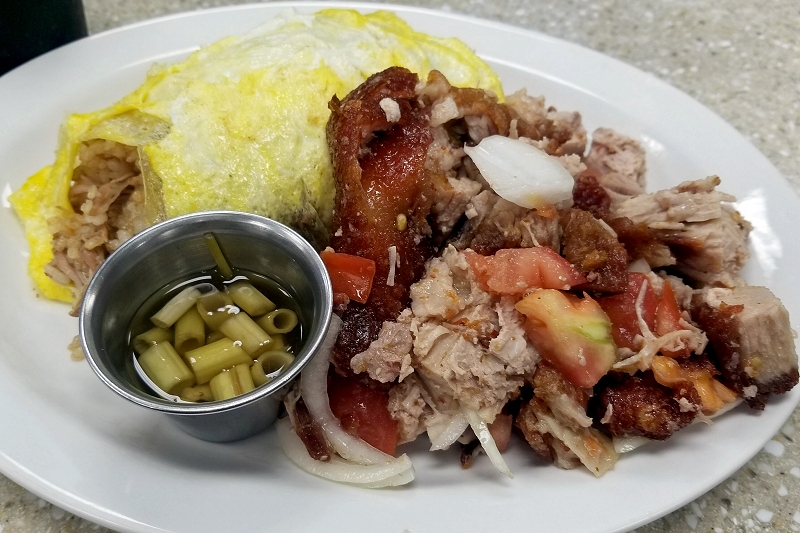 Pictured above is their Lechilog Special
Although I've been to Julie'z Restaurant only once, I can't help but rave about their "Lechilog Special" priced at a very affordable $8.75. Adobe fried rice omelette + Lechon Kawali FTW!
Happy Eats,
Peter Rosario
Julie'z Restaurant
Kapolei Marketplace
590 Farrington Highway #532
Kapolei, Hawaii 96707
(808) 693-8778