Local Kine Grindz : Ahi and Vegetable
Ahi and Vegetable offers a great selection of sashimi, poke, & bentos. Great quality fish. That speaks for itself. Brownie points for offering a choice of regular rice or sushi rice with their meals. This is the first sashimi joint I have come across that offers sushi rice! And did I forget to mention that with every meal, a compliment seaweed soup accompanys it?! You can't go wrong with Ahi & Vegetable!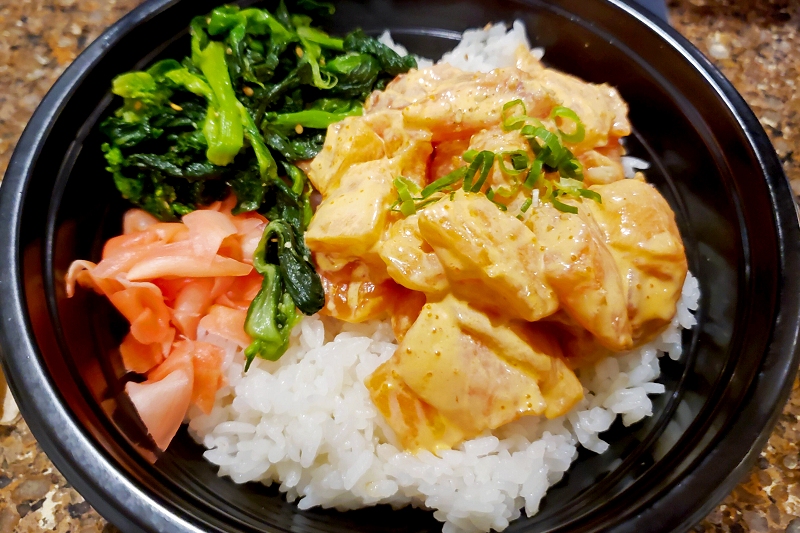 Pictured above is their Spicy Salmon Bowl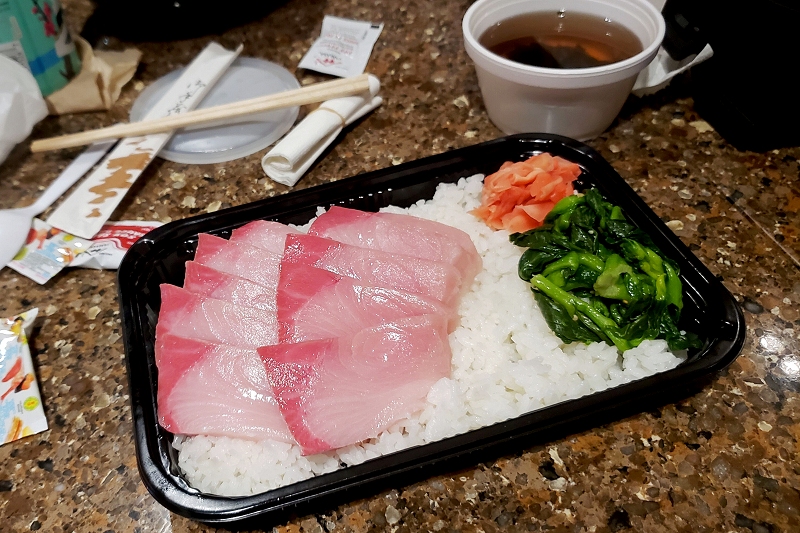 Pictured above is their Hamachi Bento. Broke da mouth! Garans ball barans da Hamachi going melt in your mouth!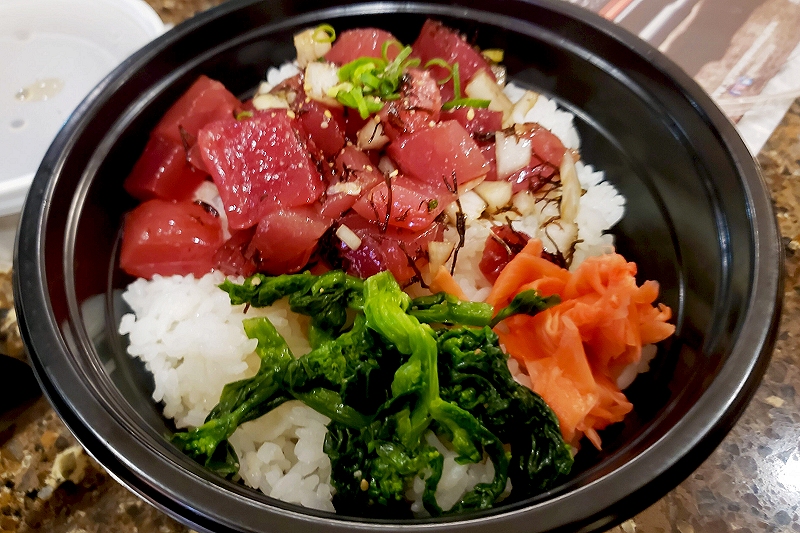 Pictured above is their Limu Ahi Bowl
Be sure to check out their official website over @ http://ahiandvegetable.com/
Ahi and Vegetable:
Kapalama Shopping Center
1210 Dillingham Boulevard
Honolulu, Hawaii 96817
(808) 845-3500
Ala Moana Center
1450 Ala Moana Boulevard, Mall Level 2 Lanai Court
Honolulu, Hawaii 96814
(808) 377-4097