EIGHT08.NET X SUPREMACY "Lowrider End Of The Year Meet" | 12.30.18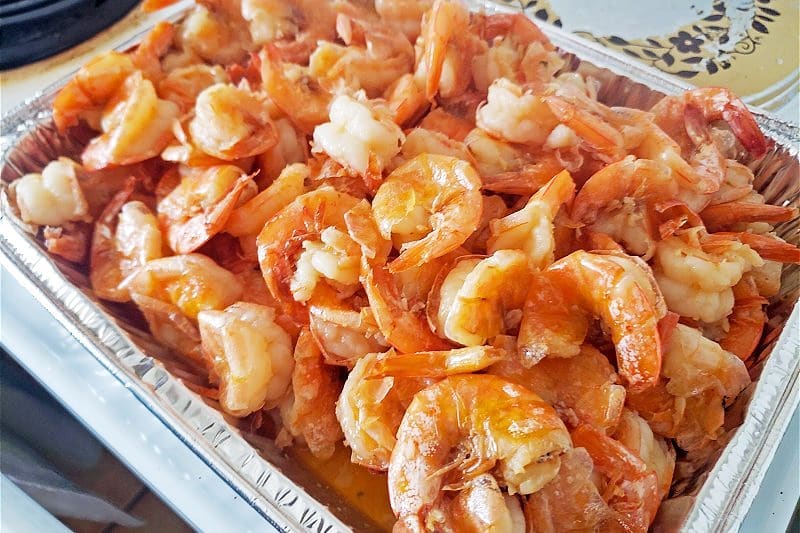 Date: Sunday, December 30th, 2018. Time: 1:50 P.M. Location: Waimalu, Hawaii. Ready for this afternoon's EIGHT08.NET X SUPREMACY 2nd Annual Lowrider End Of The Year Meet with my tray full of "Peter's Better Than Sex Garlic Butter Shrimp" 😋 Destination: Central Oahu Regional Park. Agenda for the afternoon: Hit up and kick it at our EIGHT08.NET X SUPREMACY 2nd Annual Lowrider End Of The Year Meet for the afternoon 🍻
THE Eight08.net X Supremacy "Lowrider End Of The Year Meet" was held on Sunday, December 30th, 2018 within the Central Oahu Regional Park bringing together Oahu's lowriding community on a Sunday afternoon in Hawaii Nei. Car clubs in attendance included none other than Supremacy Car & Motorcycle Club, Outsiders Car Club, Imaginations Car Club, Unity Car Club, Childhood Dreams Car Club, USO Car Club, Defiance Car Club, High Caliber Car Club, Duke's Car Club, and a whole lot more including solo riders who could more than hold it down on their own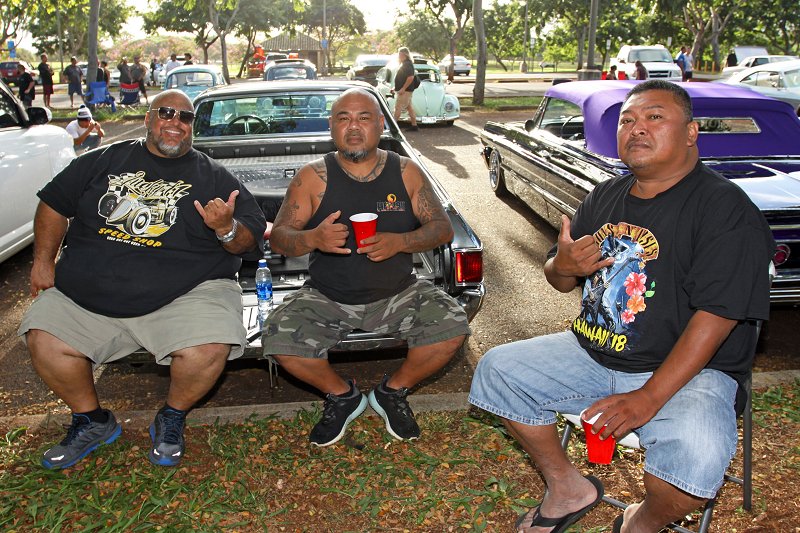 Mi hermanos! My brothers from different mothers! From left to right, "Gonzo," Charlie Molina, and Gilbert Soriano 🤙 SMILE 😊 You're on EIGHT08 📷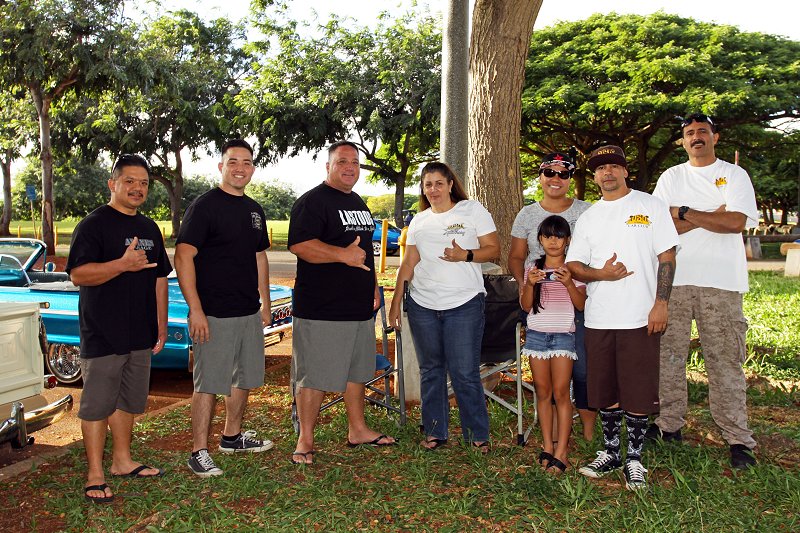 Pictured above from left to right is Mark Abanes of Abanes Garage, Elite Car Club Hawaii Chapter, and USO Car Club Hawaii Chapter 🤙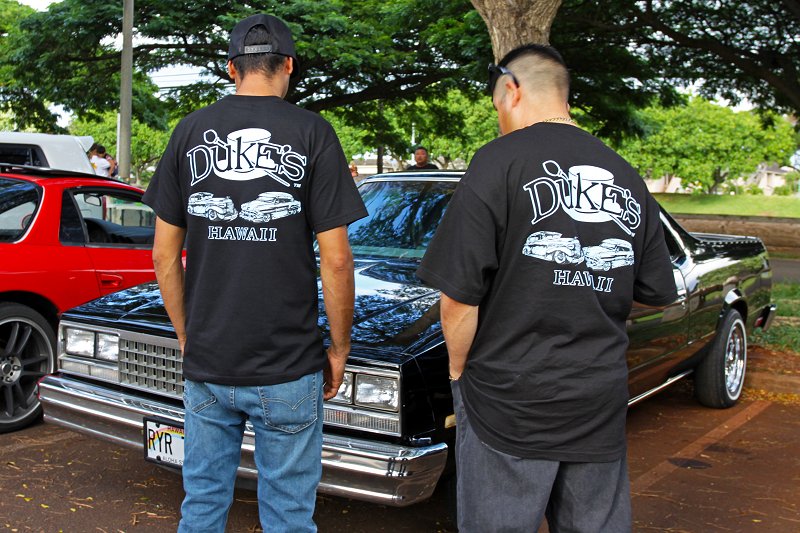 Making their debut here in Hawaii are our two brothers representing Hawaii's newly created chapter of Duke's Car Club 💪 Orale carnals!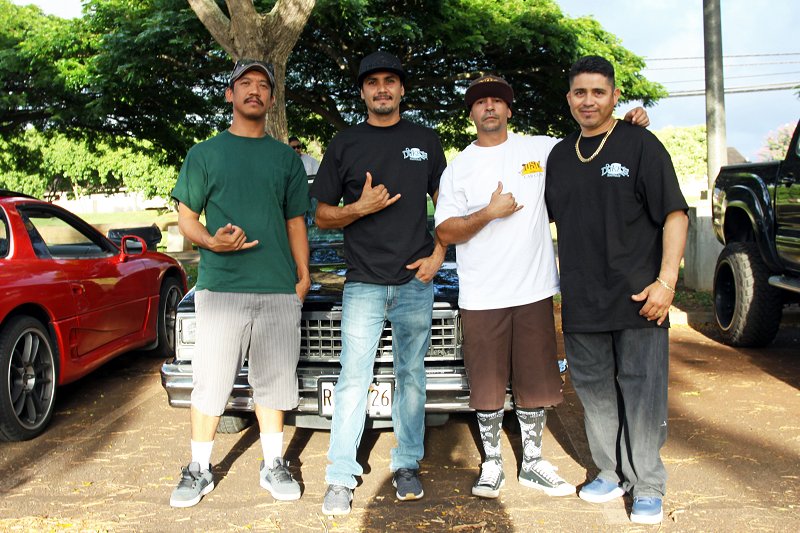 Unity Car Club, Duke's Car Club Hawaii Chapter, and USO Car Club Hawaii Chapter is in the hizzouse 🤙
Defiance Car Club throwing up them shakas 🤙 Fun fact: Defiance Car Club, like many other Hawaii based Lowrider car clubs, was created in the 90s and is a lowriding club that is still going strong till this present day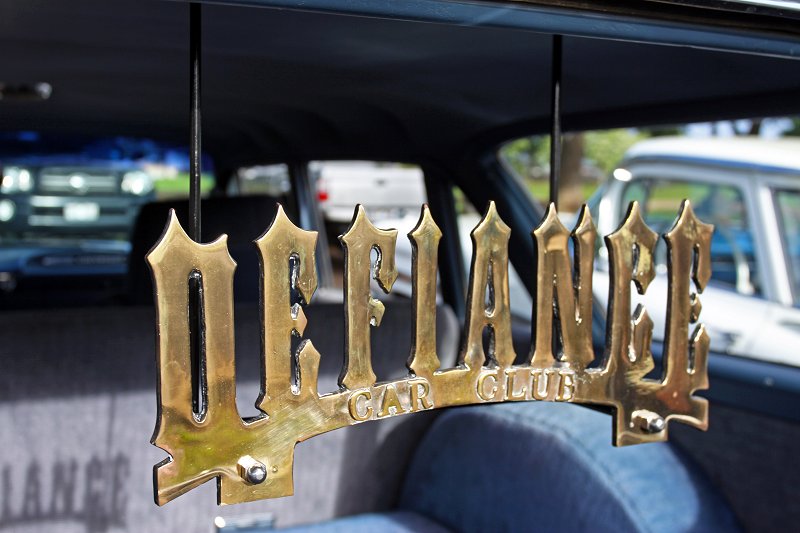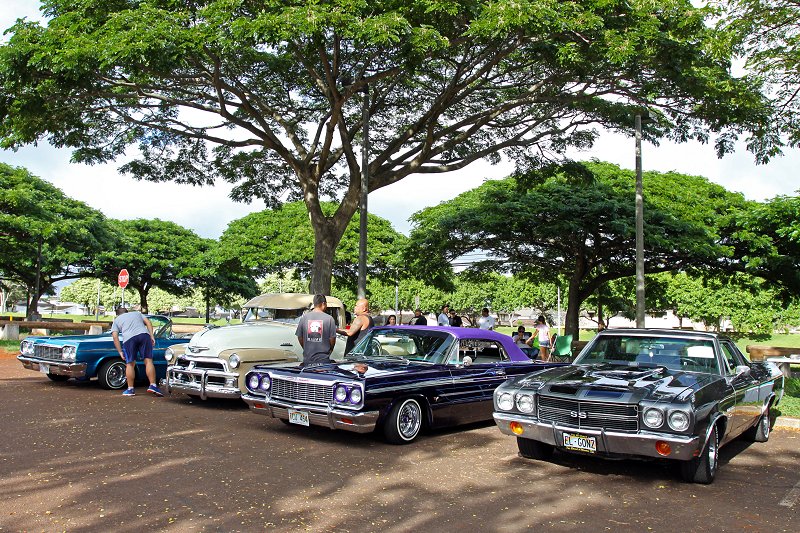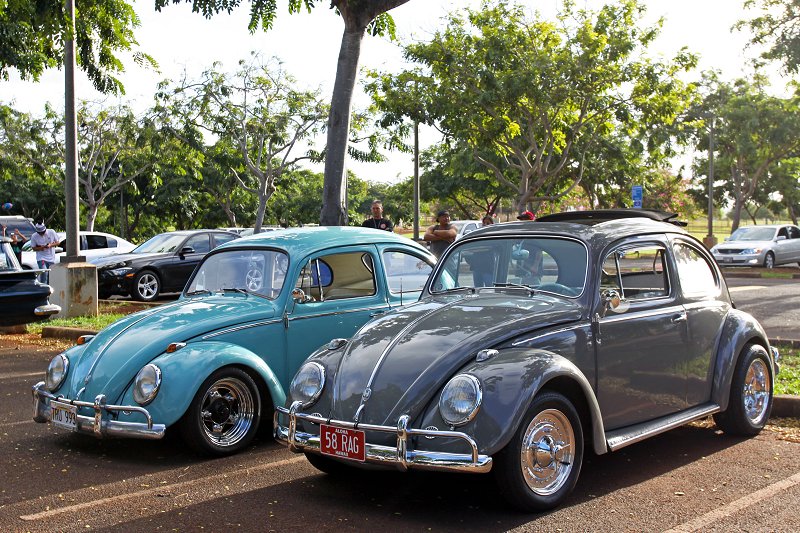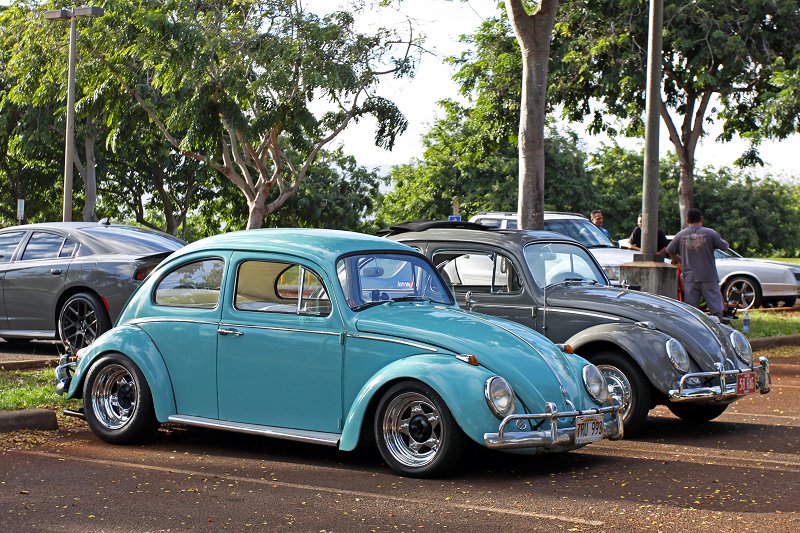 Our VW brothers Kawika "Slim" Delgado and Eldin Tomas both of whom represent the Hawaiian VW Outlaws Club based here on our Island of Oahu decided to stop by and kick it at our EIGHT08.NET X SUPREMACY Lowrider End Of The Year Meet as well with their customized & tricked out air cooled Volkswagens. Great to see you both before the year ends my brothers!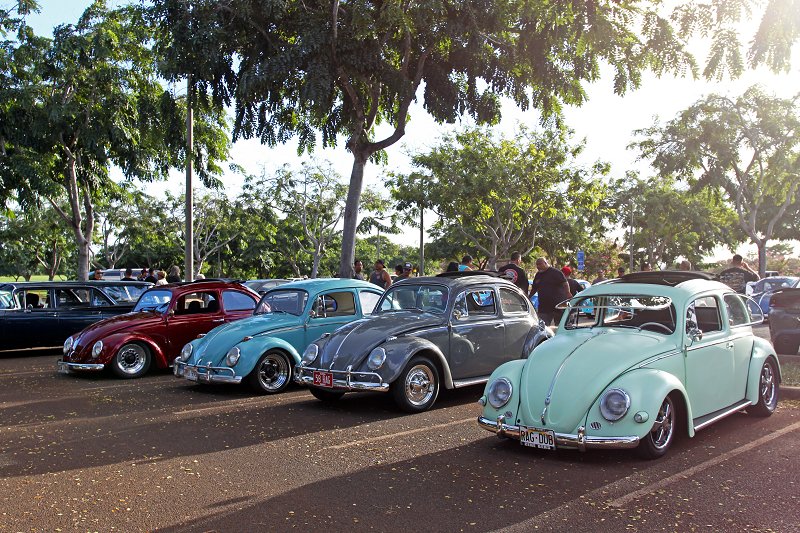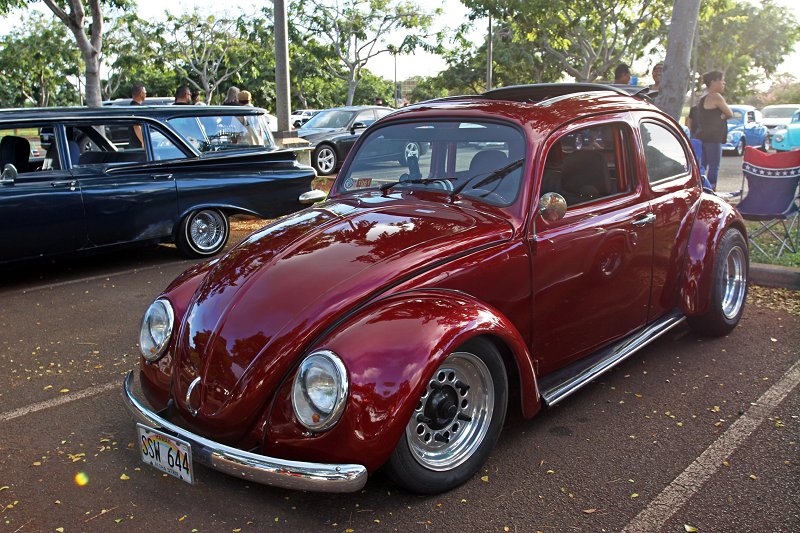 Within a hour or so, a host of numerous customized air cooled Volkwagens, an old school Toyota, and two Chevrolet Novas rolled in as well to my delight as they all parked adjacent to our meet in the middle lot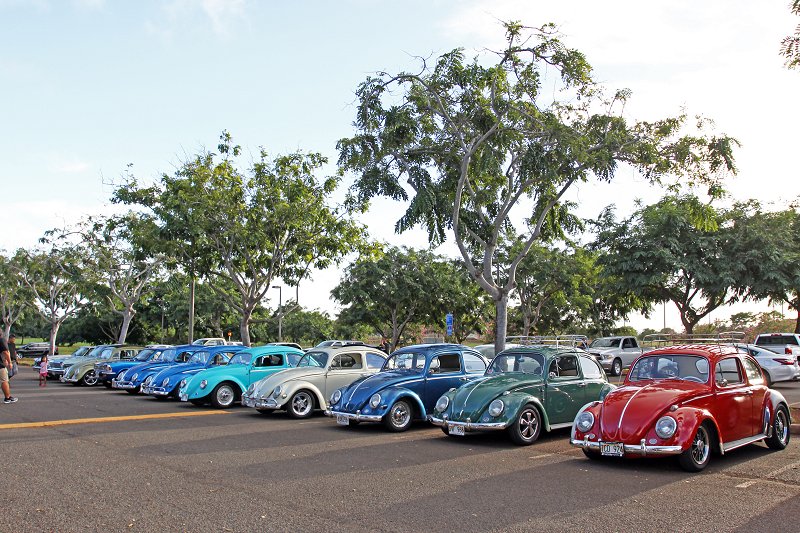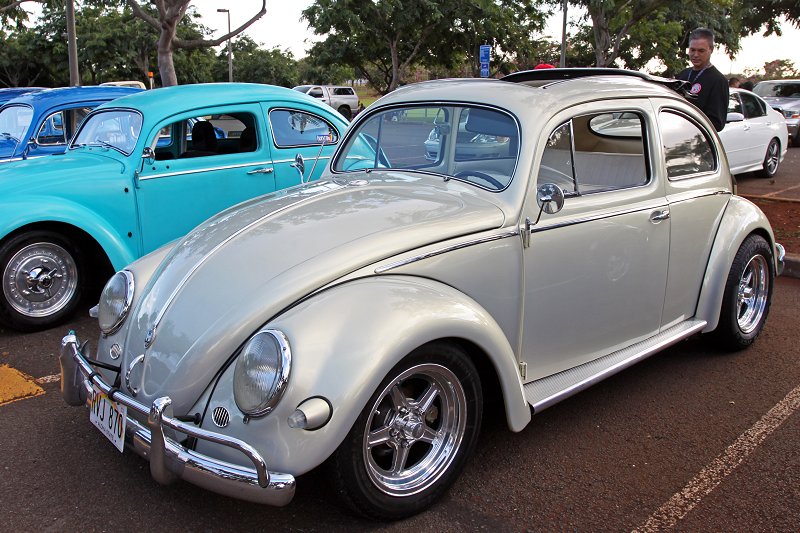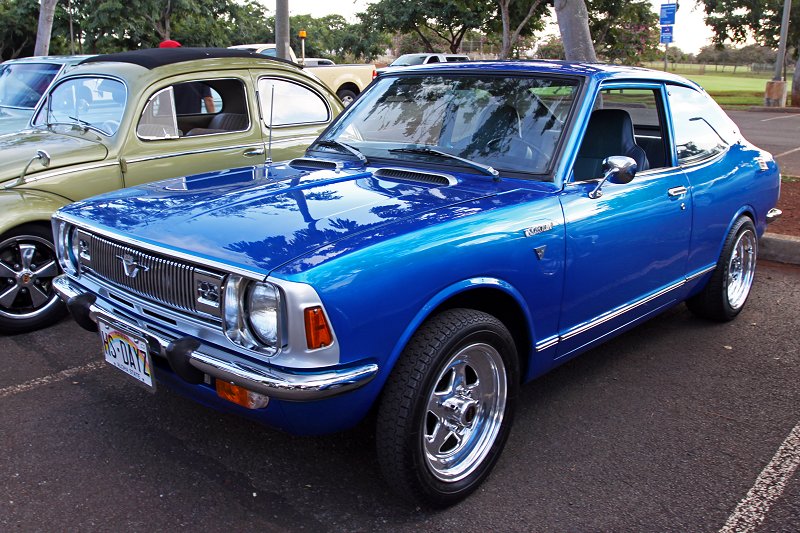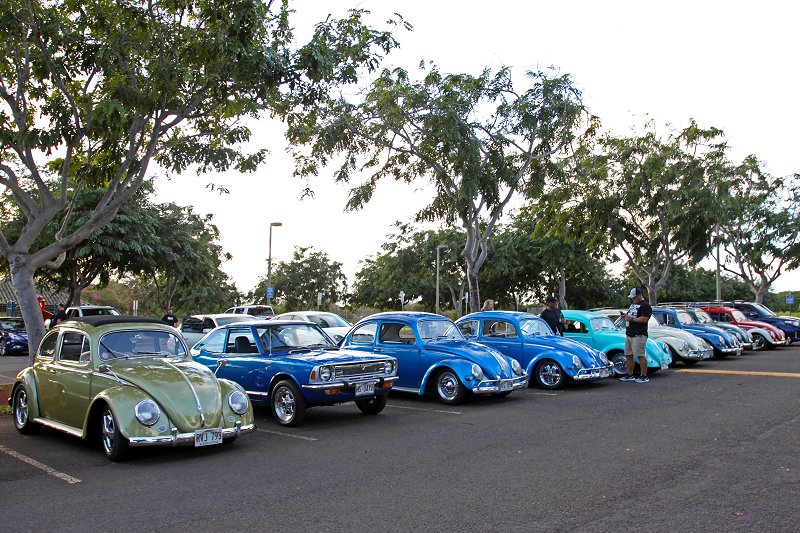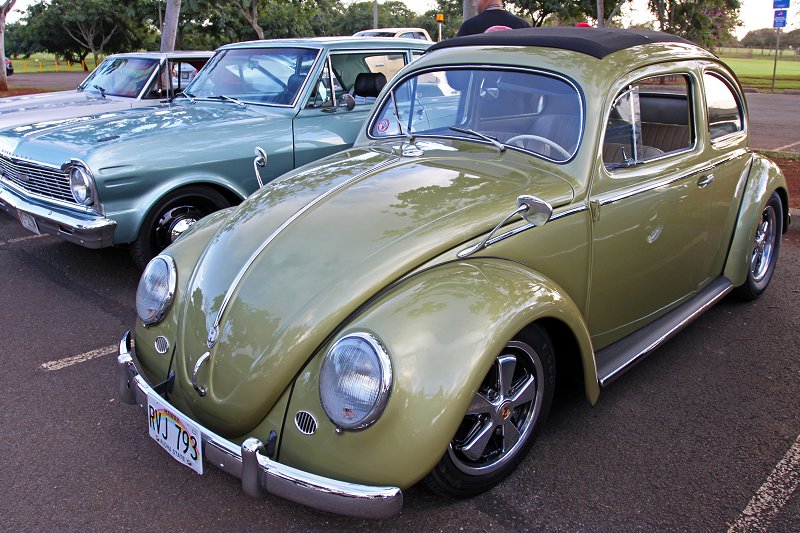 With that said, on behalf of www.eight08.net, I'd like to thank everyone who came out to our EIGHT08.NET X SUPREMACY Lowrider End Of The Year Meet, and may you all have good health, happiness, success, and prosperity in the coming year! 2019 here we come 💪
Hana Hou,
Peter Rosario