Sikdorak III Korean Restaurant | An evening with EIGHT08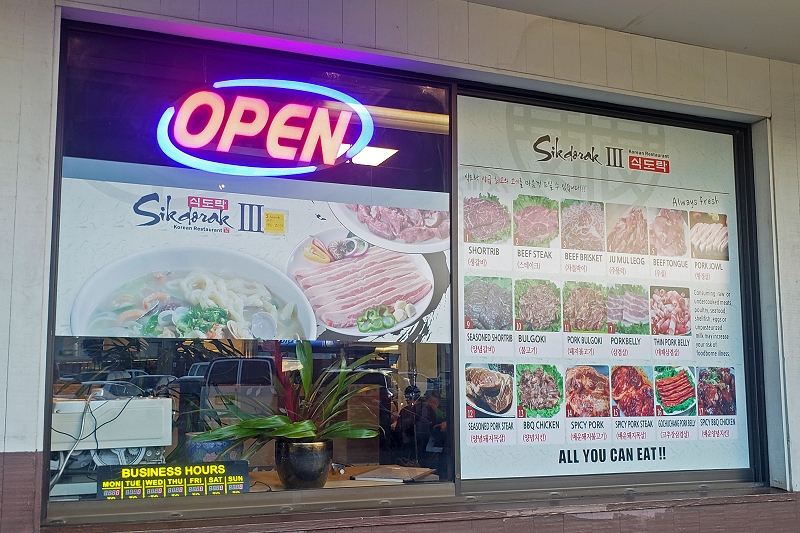 Sikdorak III Korean Restaurant is located in the Waimalu Shopping Plaza in the heart of Waimalu, Aiea. Their hours of operation are 7 days a week from 10 a.m. till 12 a.m. Sikdorak III Korean Restaurant offers an all you can eat buffet boasting a wide selection of meats which included short rib, beef steak, beef brisket, pork belly, spice pork, beef tongue, pork jowl, bbq chicken, and a whole lot more while allowing their patrons an ample amount of time, 90 minutes to be exact, to devour all the meats that are offered to their hearts content
Although Sikdorak III Korean Restaurant offered a wide selection of meats to choose from, my personals favorites were their beef brisket, short rib, and pork belly. Yummy!
Customer service was on point with their friendly staff members frequently taking our numerous meat orders, and changing our grills several times during our more than ample 90 minute stay. With a guest number of 16 within our group, we were definitely ordering up all the meats that we could eat, and our grills were frequently changed several times because of that. A staff member was also nice enough to take a couple of photos of us as a group outside their establishment before our night ended as a momento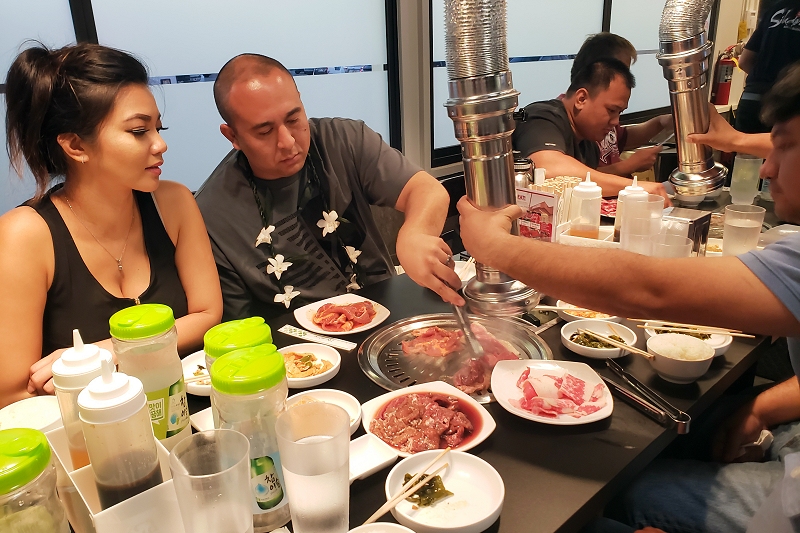 We chose Sikdorak III Korean Resataurant as the location for our get together & dinner for the evening in celebration of our good friends Sean  & Anne Sheldon, pictured above, who are leaving Hawaii Nei in a month or so and heading towards the mainland for bigger & better things in life that await for them and their family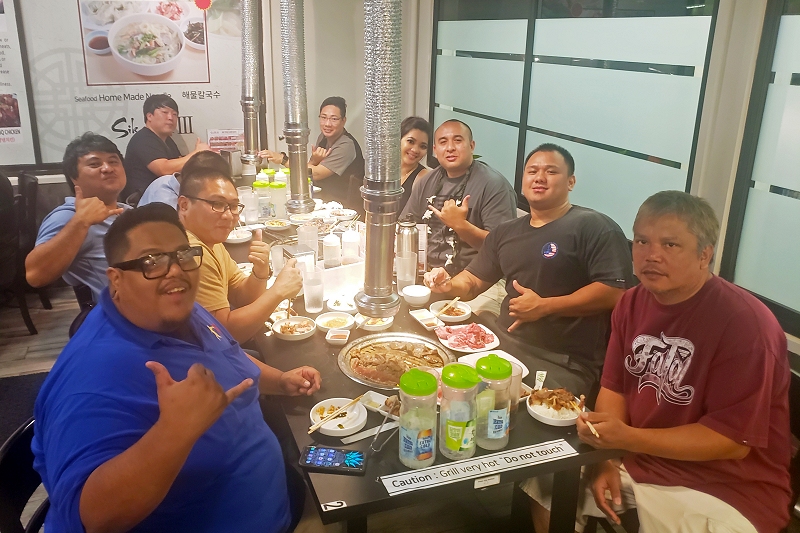 Group shot number one with our guests of honor for our evening's get together and dinner, Mr. & Mrs. Sean and Anne Sheldon. Fun fact: The four big braddahs found up front within the photo inhaled roughly 7 to 9 rounds of assorted meats throughout the evening. I kid you not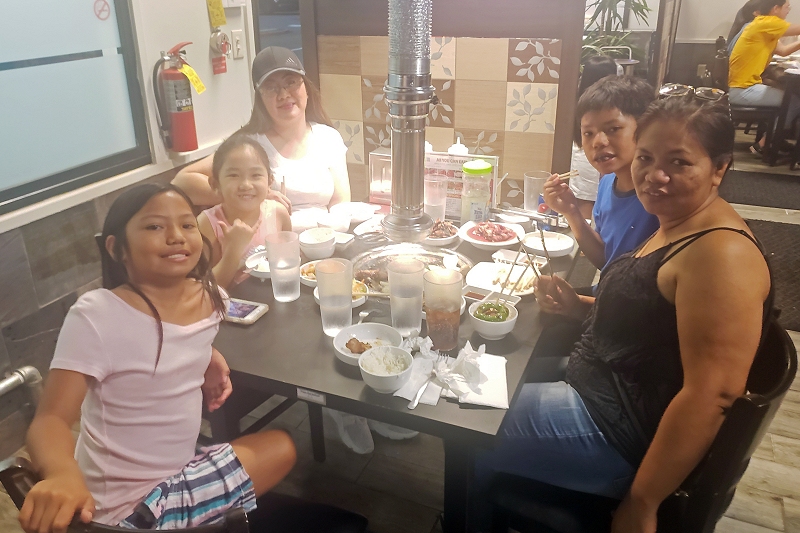 Group shot number two. Why hello there ladies & kiddos!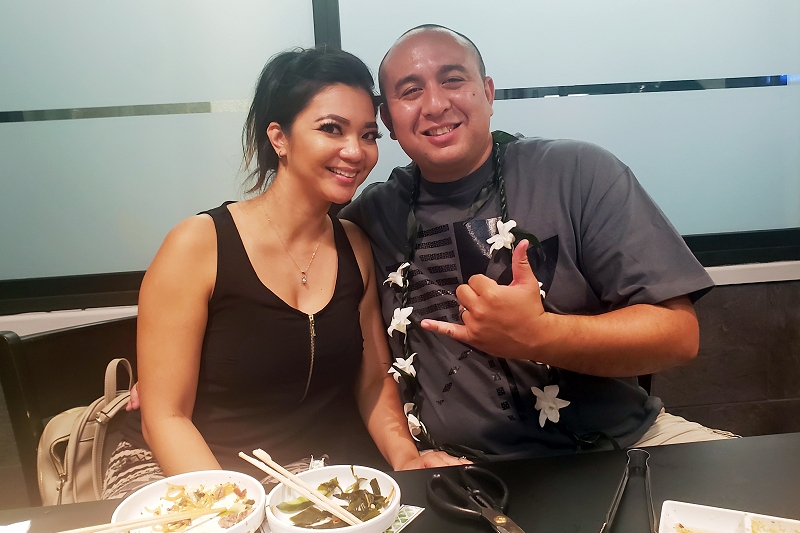 Our guests of honor for the evening of our get together and dinner, Mr. & Mrs. Sean & Anne Sheldon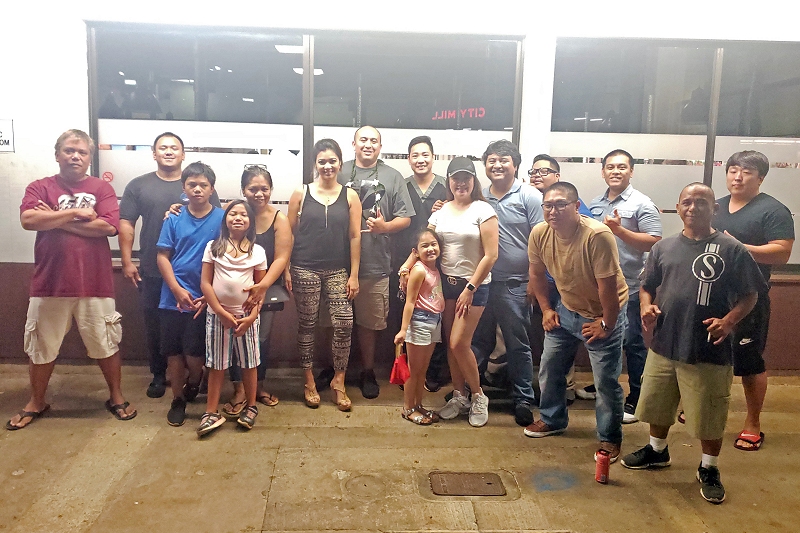 Our final group momento shot for the evening before we parted ways for evening. Good friends, good times, and good food. What more can you ask for in life. With that said, I would like to personally wish Sean Sheldon and his ohana the very best in all their new ventures that life has in store. Hanaho!
XOXO,
Peter Rosario