GT-RMY X BATTALION30FIVE Aloha Cruise | 3.8.20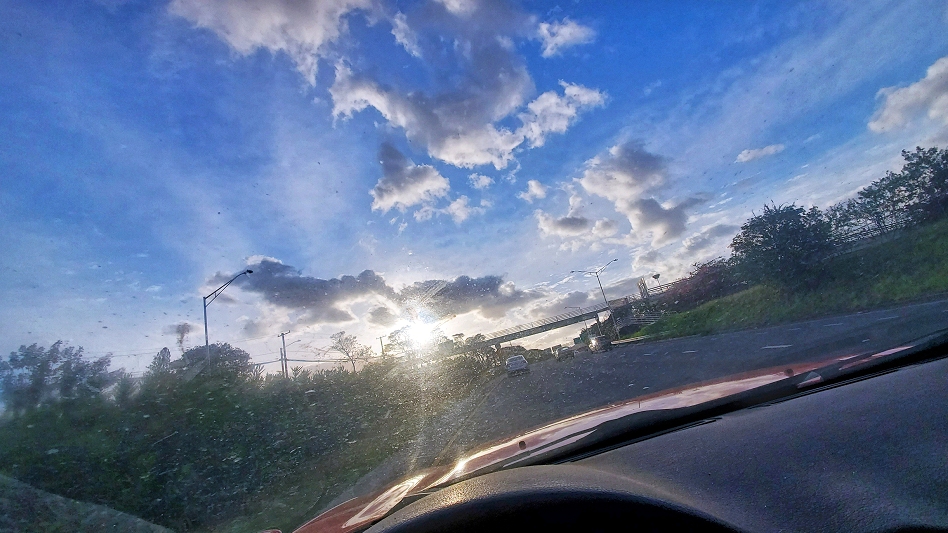 Date: Sunday, March 8th, 2020. Time: 7:38 a.m. Location: H1 Highway, Townbound. Destination: The Duke Kahanamoku Lagoon Boardwalk for another GT-RMY X BATTALION30FIVE Aloha Cruise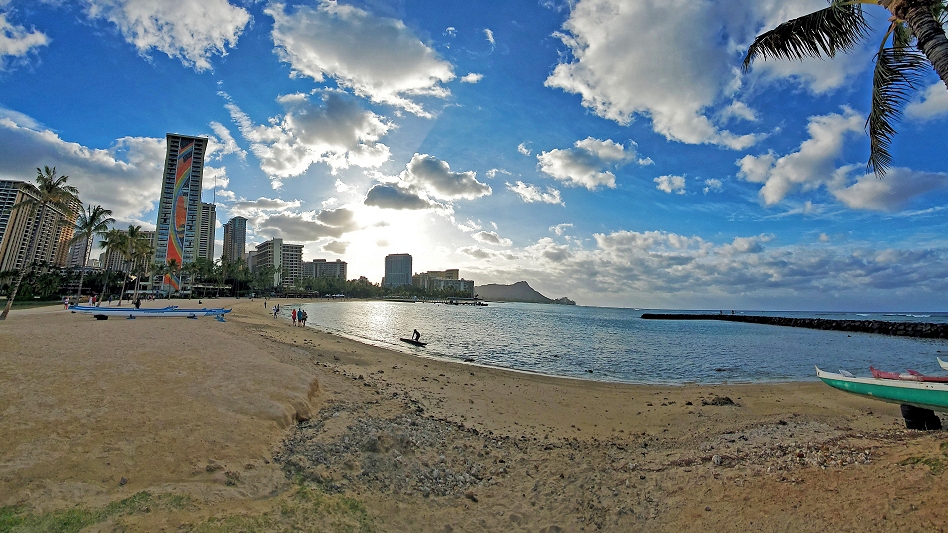 Another beautiful morning in Oahu Nei, and another photo I'll be adding onto my photo collection that I recycle to use to greet the mornings within my Facebook and Instagram accounts lmao. Yes, I'll be editing this photo sometime tonight for tomorrow's "Happy Aloha Monday" greeting within my social media accounts haha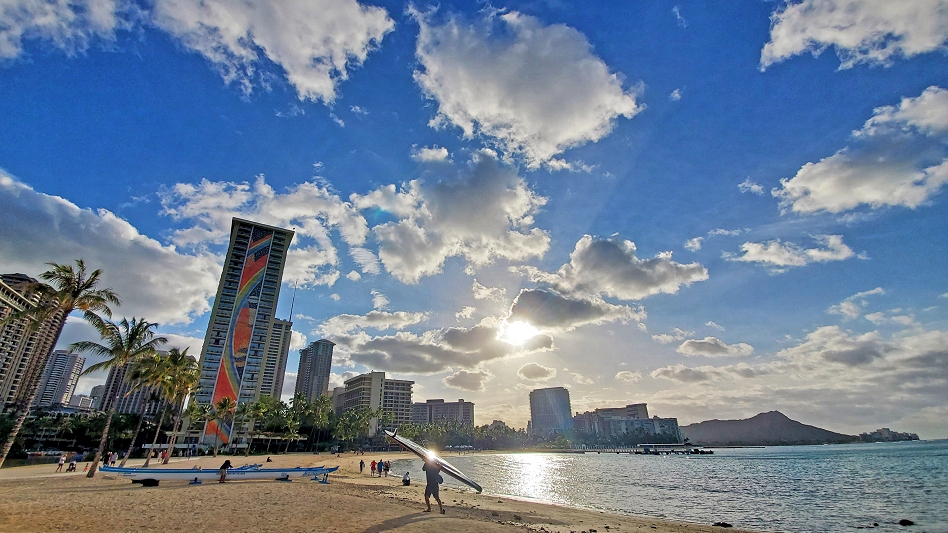 Another shot. I couldn't resist. Actually, I took the shitload of shots but I decided to only post these two within this blog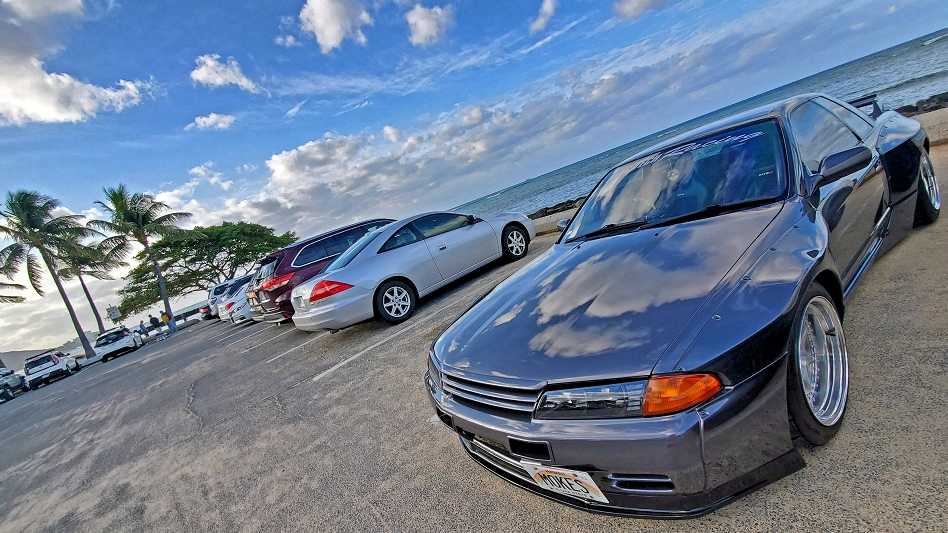 To my surprise, upon arriving within the Duke Kahanamoku Lagoon Boardwalk area, Ikaika Mokiao was already posted up with his 1992 Pandem Widebody Nissan R32 GTR representing none other than Drag Tech Racing Hawaii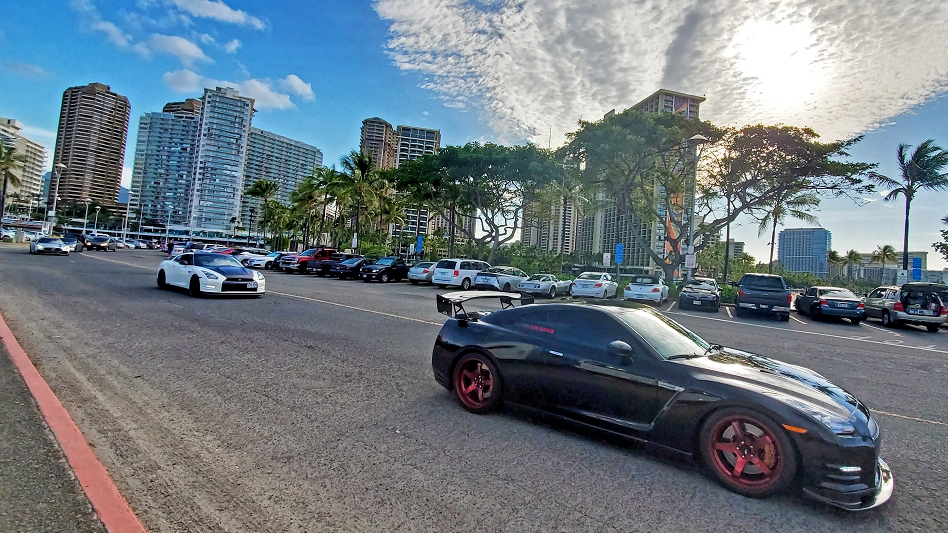 The very, very, very distinct sound of an army and battalion rolling in. The GT-RMY X BATTALION30FIVE Aloha Chapters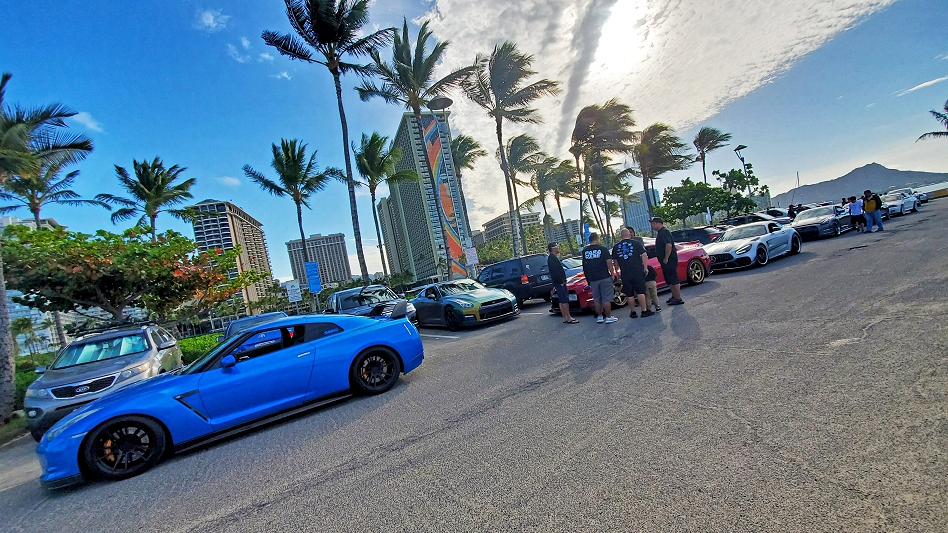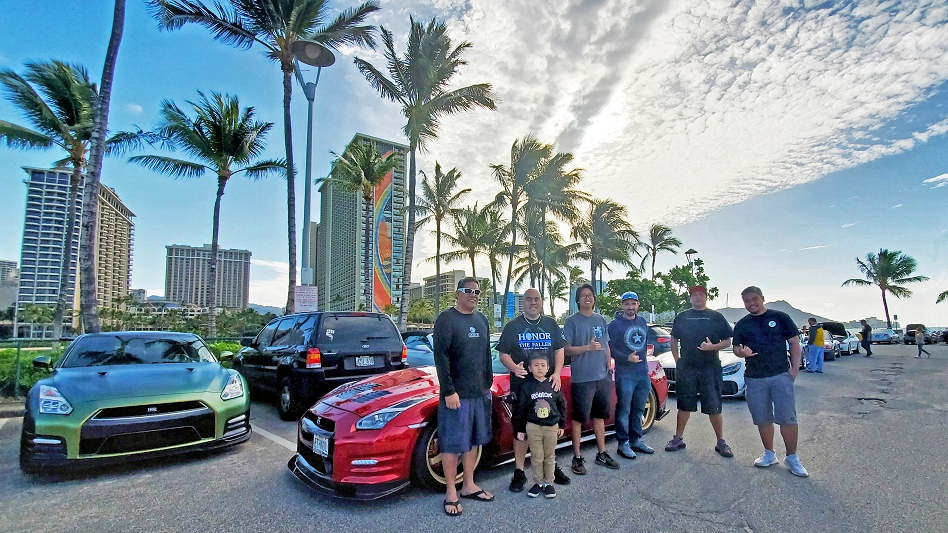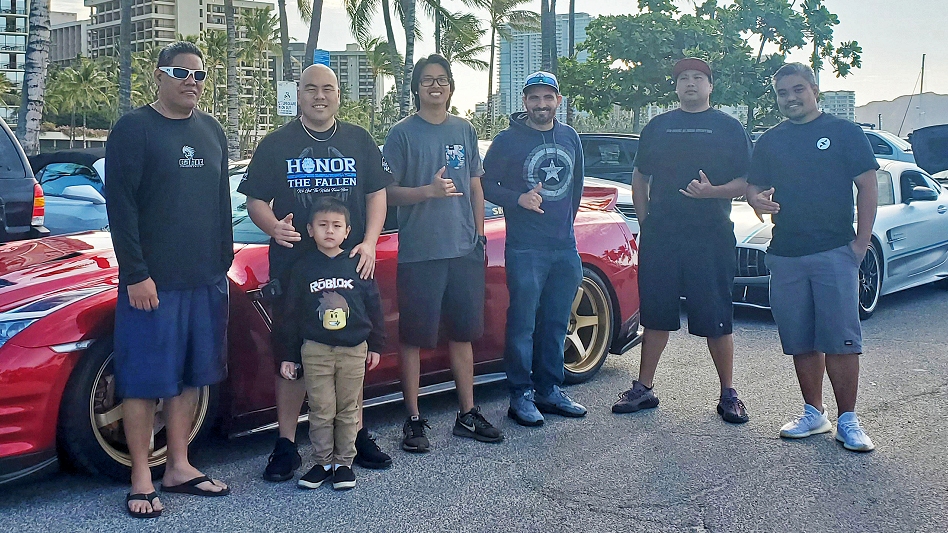 Pictured above from left to right is David Bega Jr., Chad SMG, Kekoa Moriwaki, Ben SMG, Jameson Battalion, and Christian Rodrigo all of whom represent none other than SMG Hawaii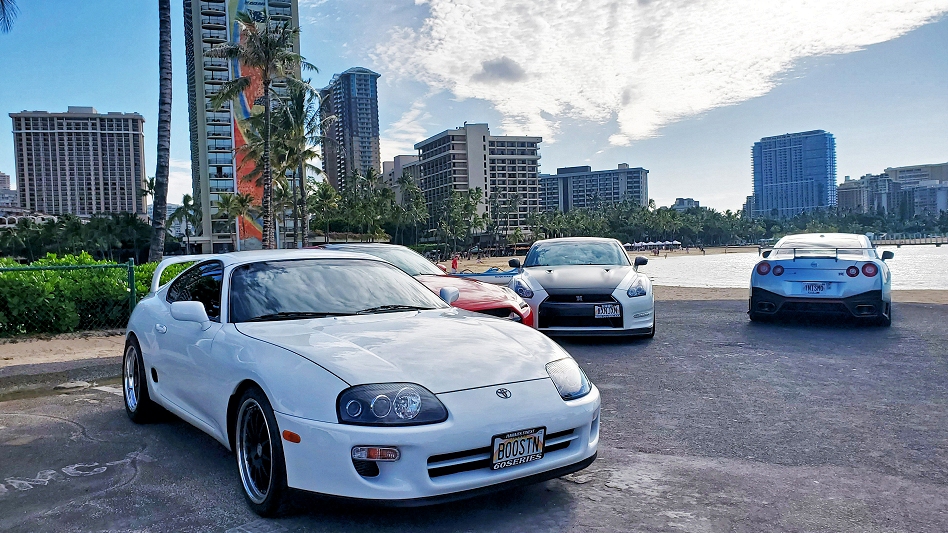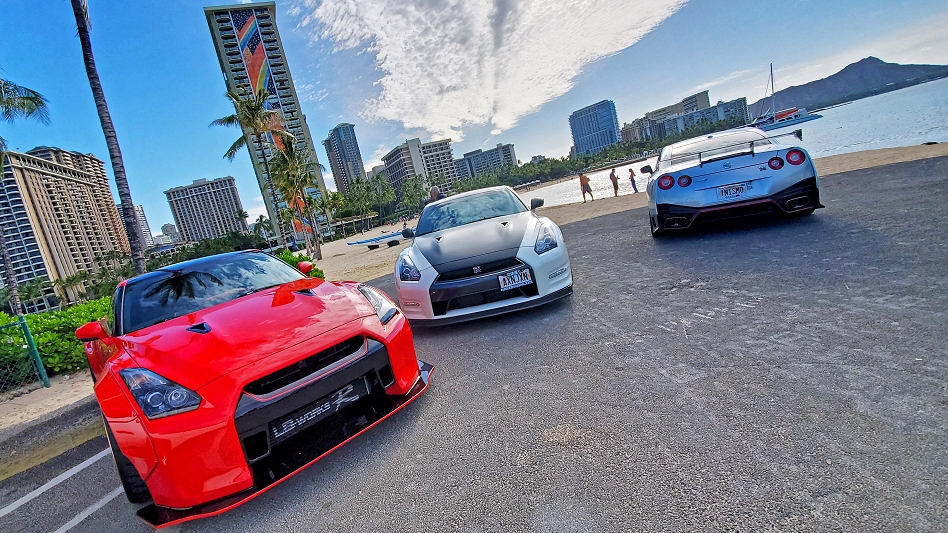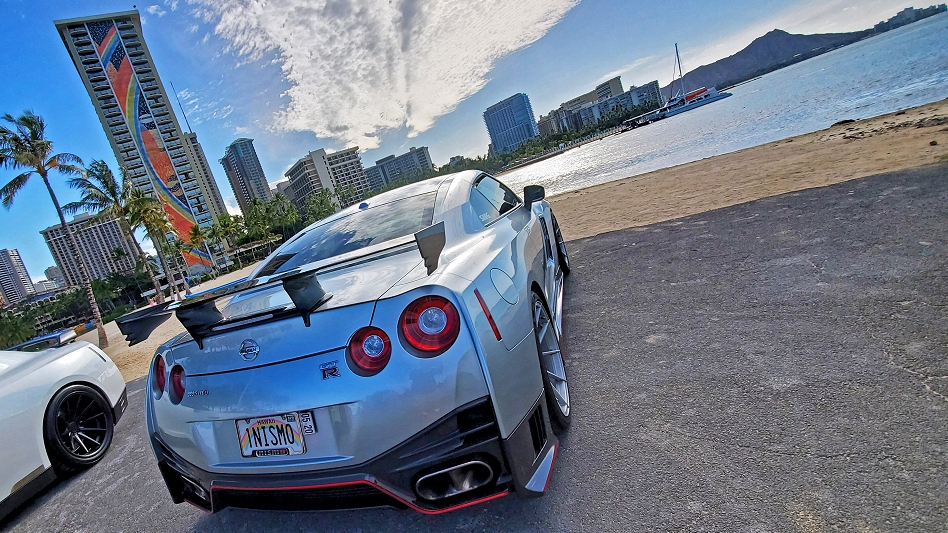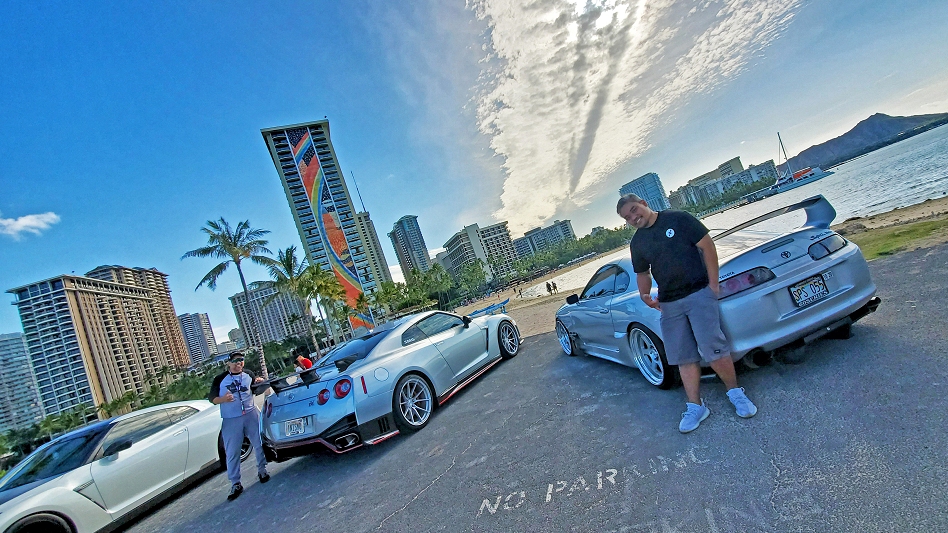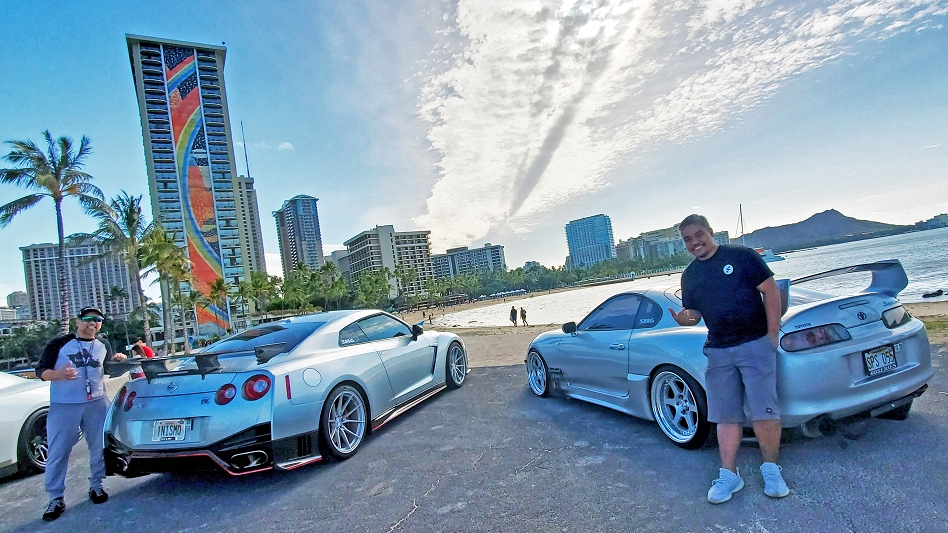 Pictured above is Brennan Roylo and Christian Rodrigo throwing up the shakas both of whom represent SMG Hawaii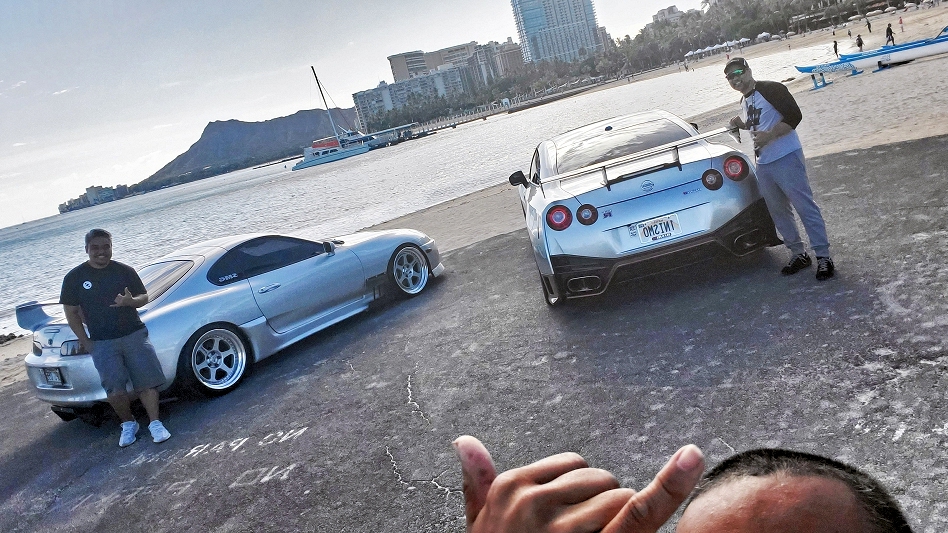 Shakas all around. All day. Everyday.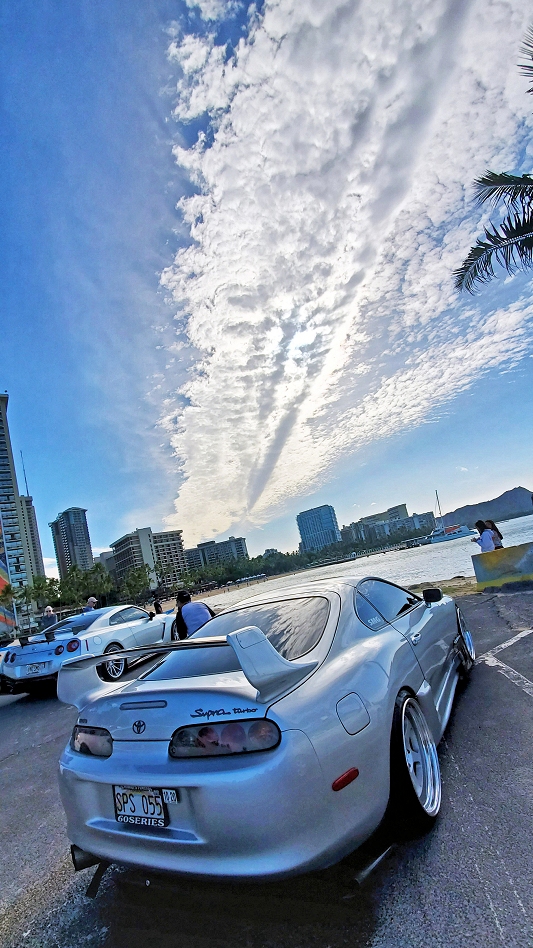 Clouds for days, blue skies, Diamond Head in the background, and Brennan Roylo's Nissan Nismo GTR and Christian Rodrigo's Toyota Supra in the foreground. Lucky We Live Hawaii. Only In Hawaii
Clubs in attendance included SMG Hawaii, 808 Supras, NSX Hawaii, and Drag Tech Hawaii Racing as well solo riders who could more than hold it down on their own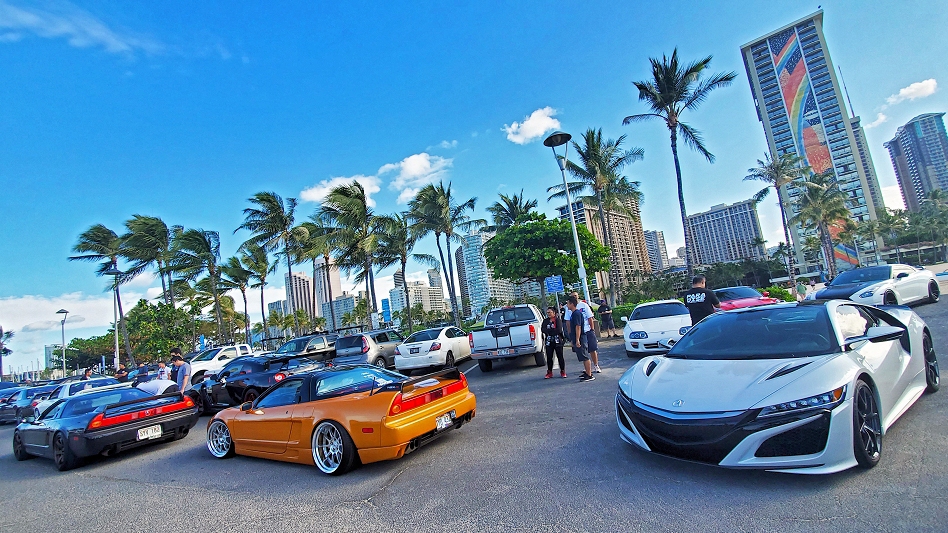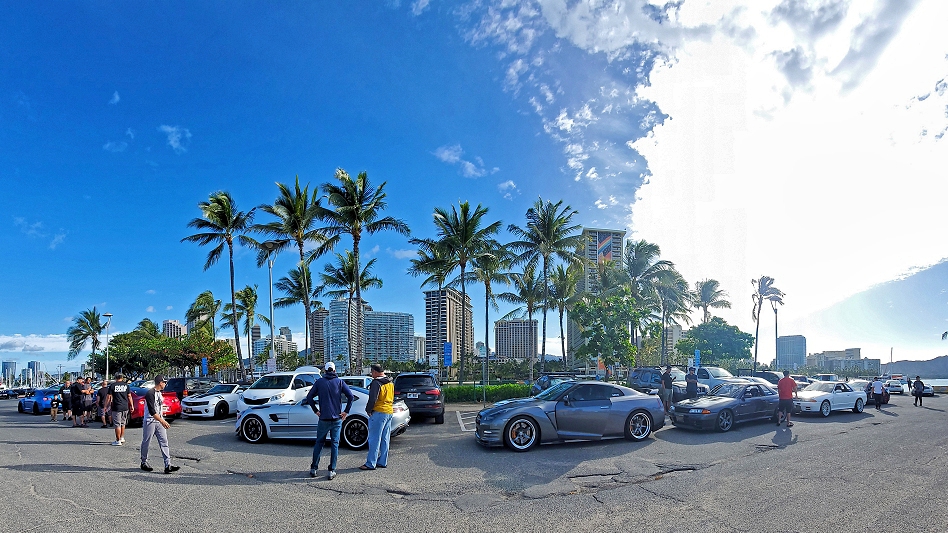 Pictured above is Phillip Wright throwing up the shaka in his 1993 R33 Skyline as we were heading down Ala Moana Boulevard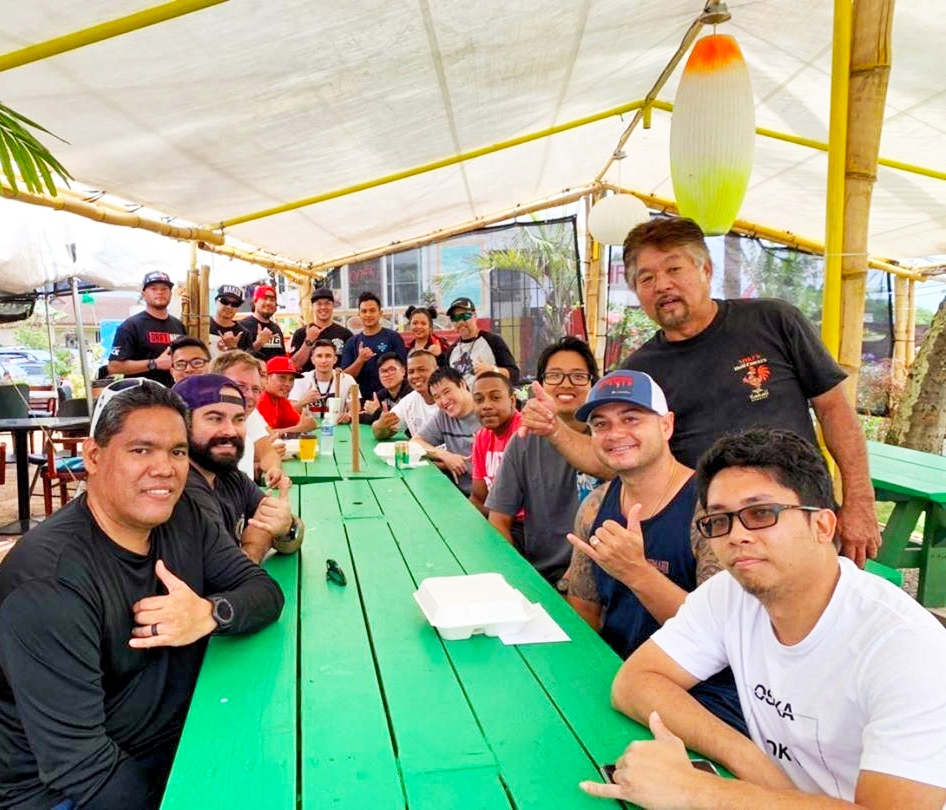 Momento shot at Mike's Huli Huli Chicken in Kahuku, Oahu. Hana Hou!

XOXO,
Peter Rosario