EIGHT08 BLOGS: Pearl Harbor Bike Path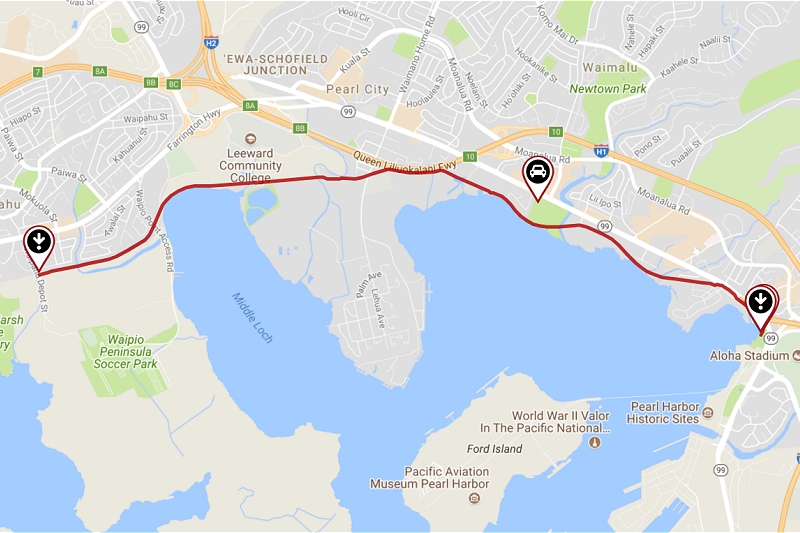 The Pearl Harbor Bike Path is a 5.2 mile trek starting just beyond the Arizona Memorial Parking Lot and Pearl Harbor Marina and ending at the Waipi'o Point Access Road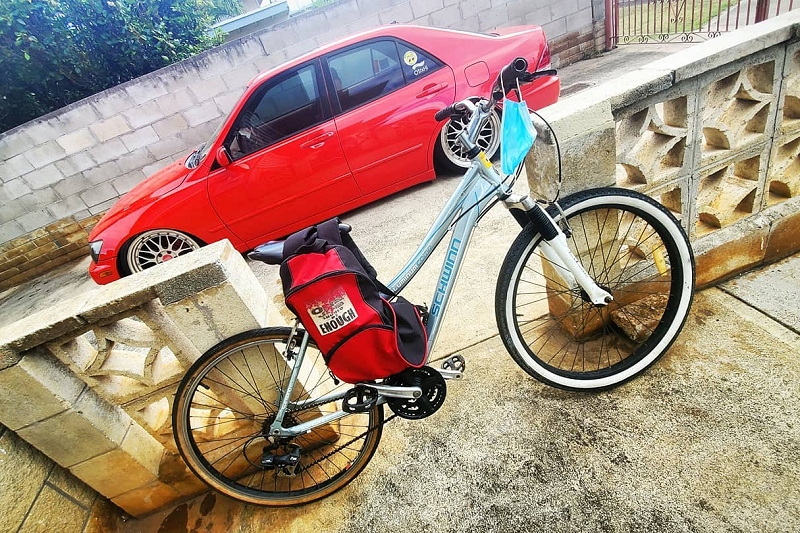 Parking access to the Pearl Harbor Bike Path includes both the Neal S. Blaisdell Park and Aiea Bay Park. Fortunately for yours truly, I live right up the street from the Pearl Harbor Bike Path and just minutes away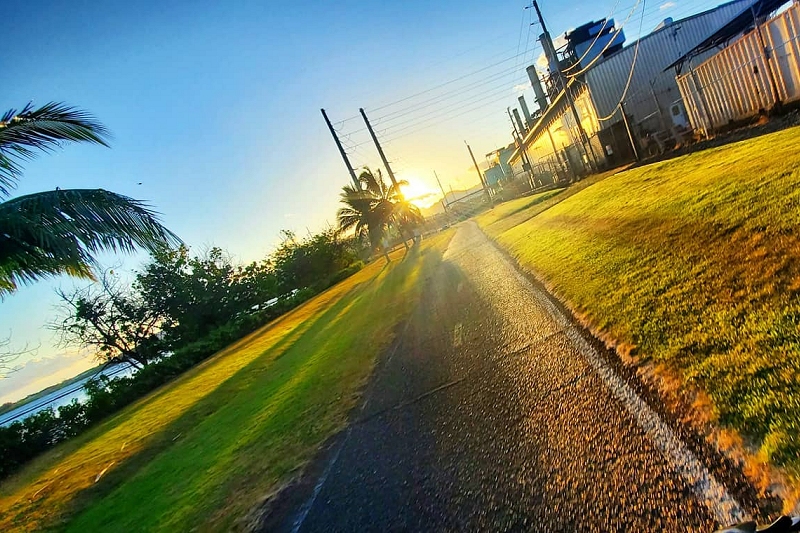 The Pearl Harbor Bike Path is a pleasant and interesting paved path for walkers, joggers, runners, and bicyclists alike with views and scenary of the Aiea Bay shoreline, Pearl harbor, and even the sun setting if you plan your visit to the Pearl Harbor Bike Path to coinside with the sun setting. Less enticing views and scenary include industrial areas, homeless encampments, and stolen and burned down vehicles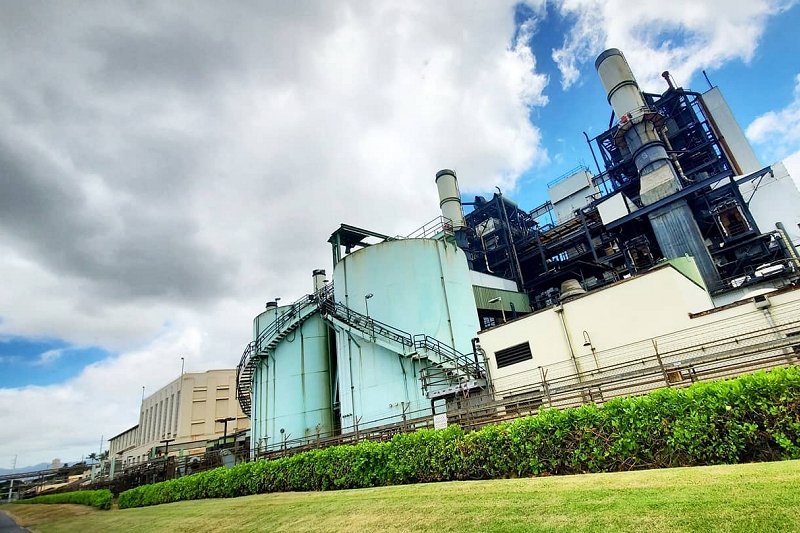 Heading westbound towards Waipahu, you'll find the first major landmark alongside the path that being Hawaiian Electric Company's massive Waiau Power Plant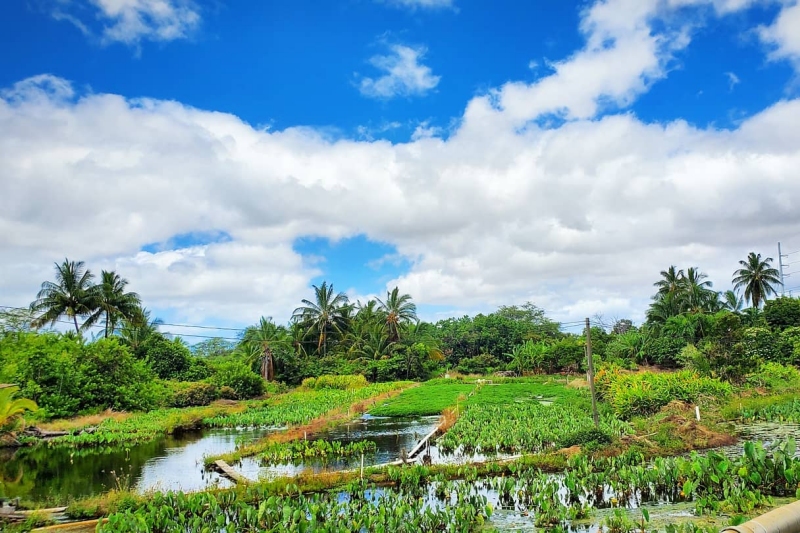 A couple minutes away and you'll find a small taro farm towards your left, and a watercress patch towards your right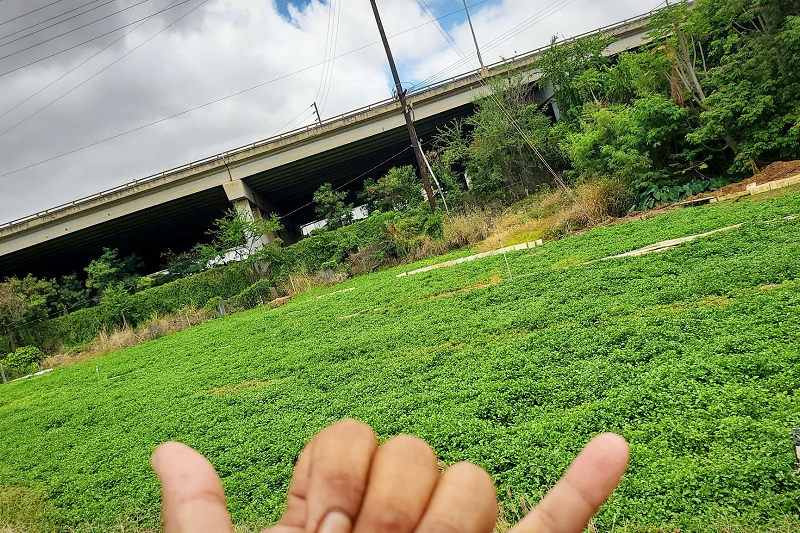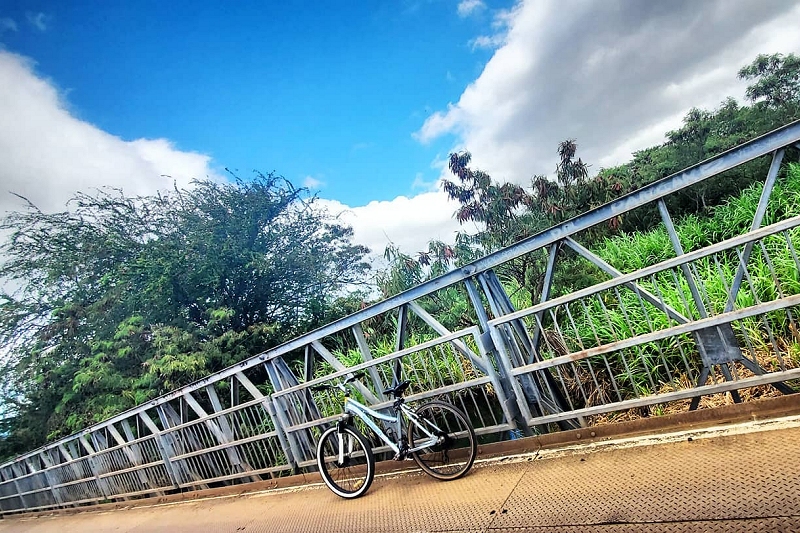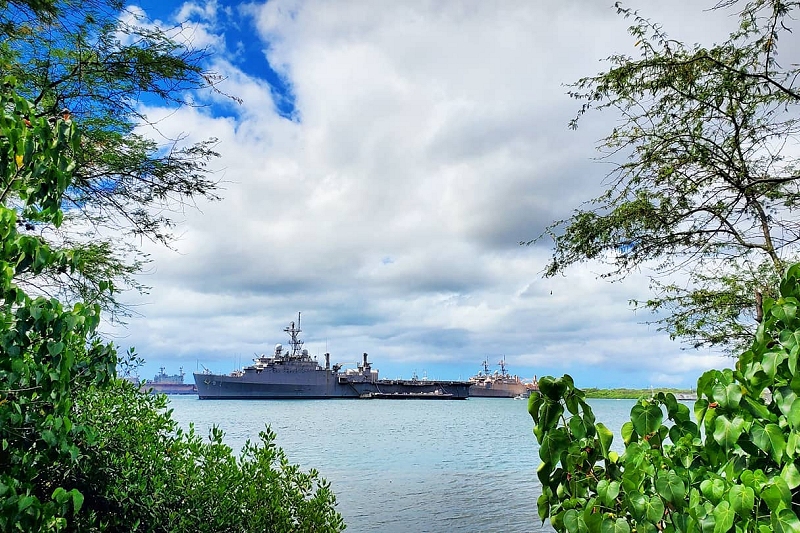 A cool sight along the Pearl Harbor Bike Path is a shoreline view of the massive battleships of Pearl Harbor's Middle Loch comprising of decommissioned vessels stripped of their gun turrets and other battle ready identifying parts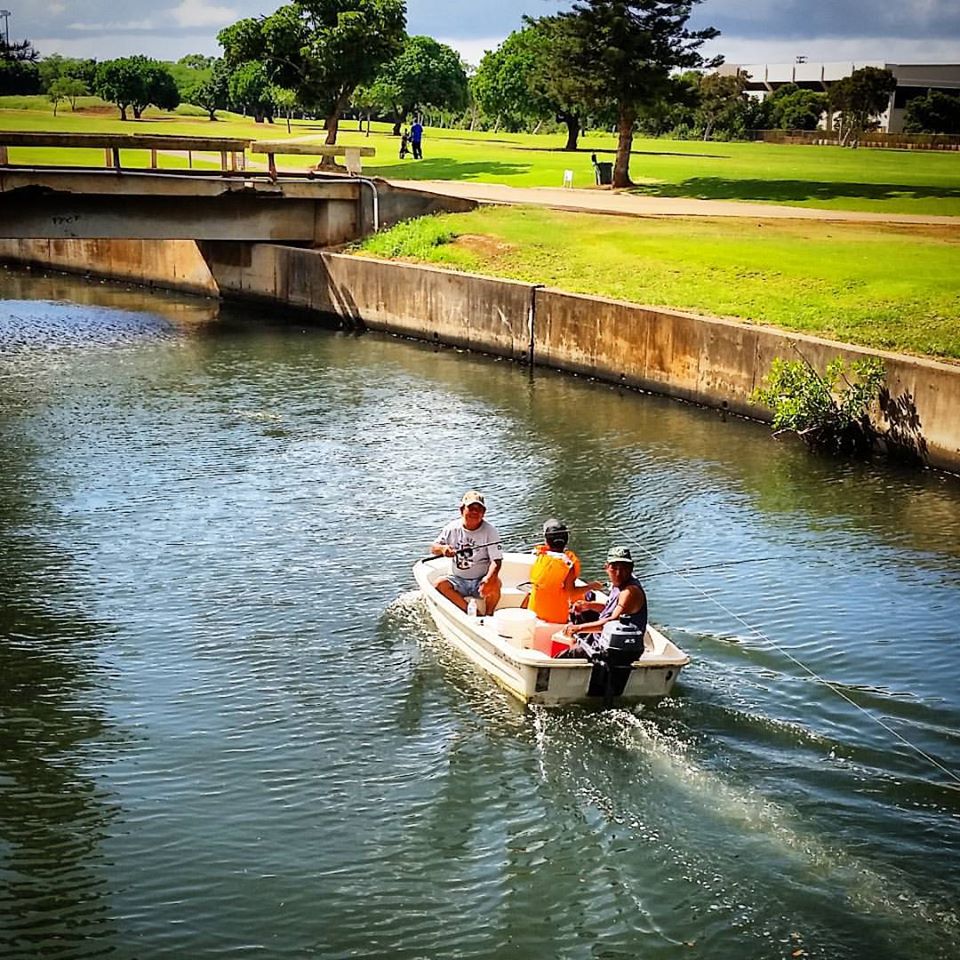 Heading westbound, the Pearl Harbor Bike Path ends abruptly across from the Honolulu Fire Department's Maintenance Shop in Waipahu in which a U Turn is highly suggested. What happens in Waipahu stays in Waipahu ?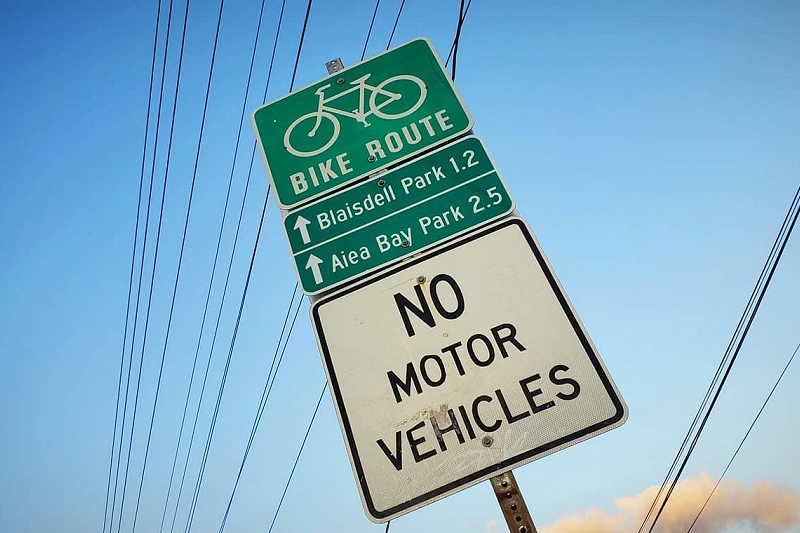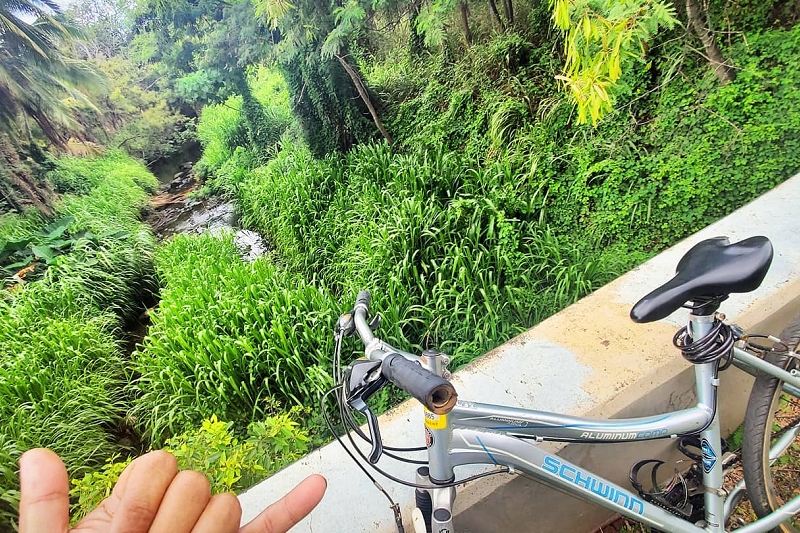 Heading back eastbound on the Pearl Harbor Bike Path is one of my favorite locations amongst many others to take a quick break ? A small bridge overlooking a small stream with a serene like view comprising of vibrant green trees and shrubbery ?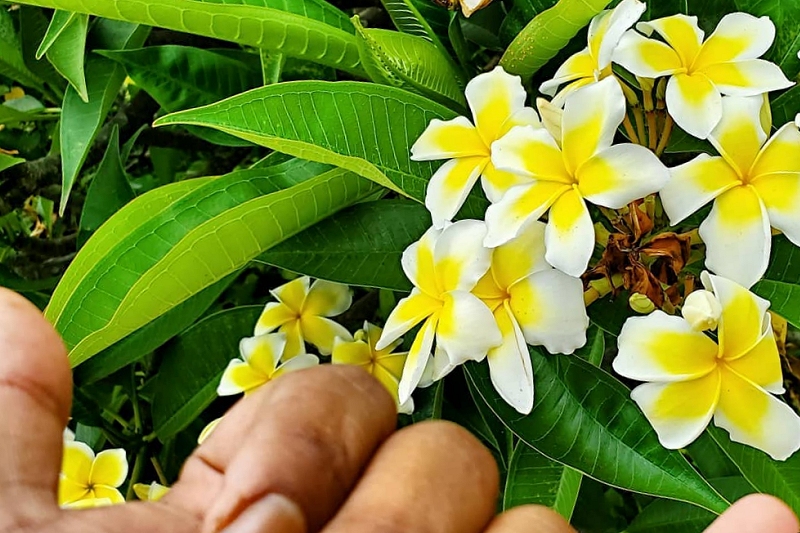 A minute or two away is a bunch of Plumeria trees which seem to blossom Plumeria flowers throughout the entire year ? Time for another photo op ?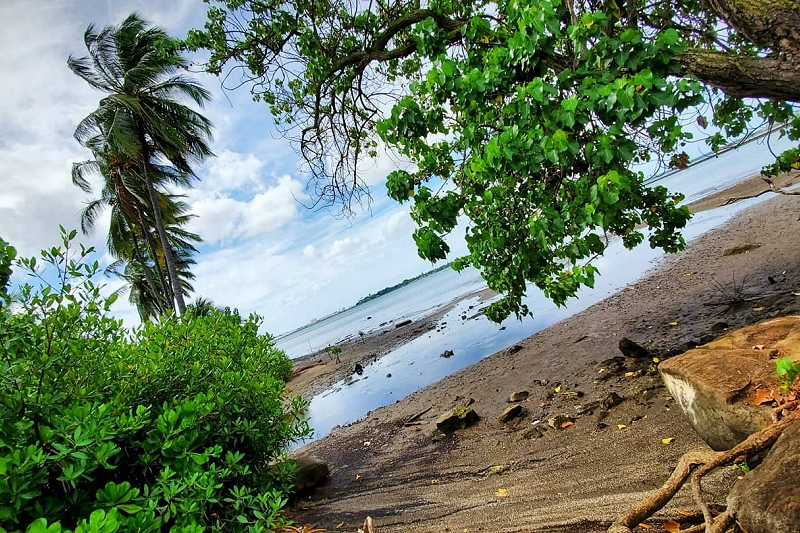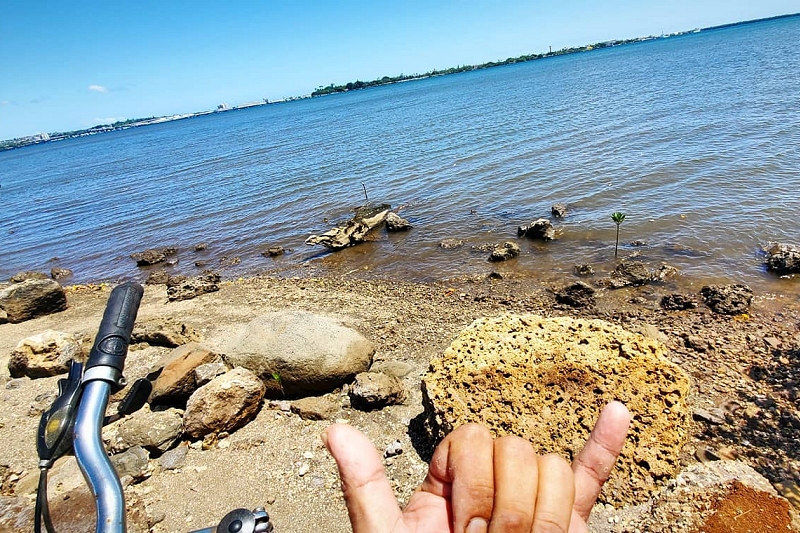 Towards your right heading eastbound is a beautiful view of the Pearl Harbor Shoreline fronting the Neal S. Blaisell Park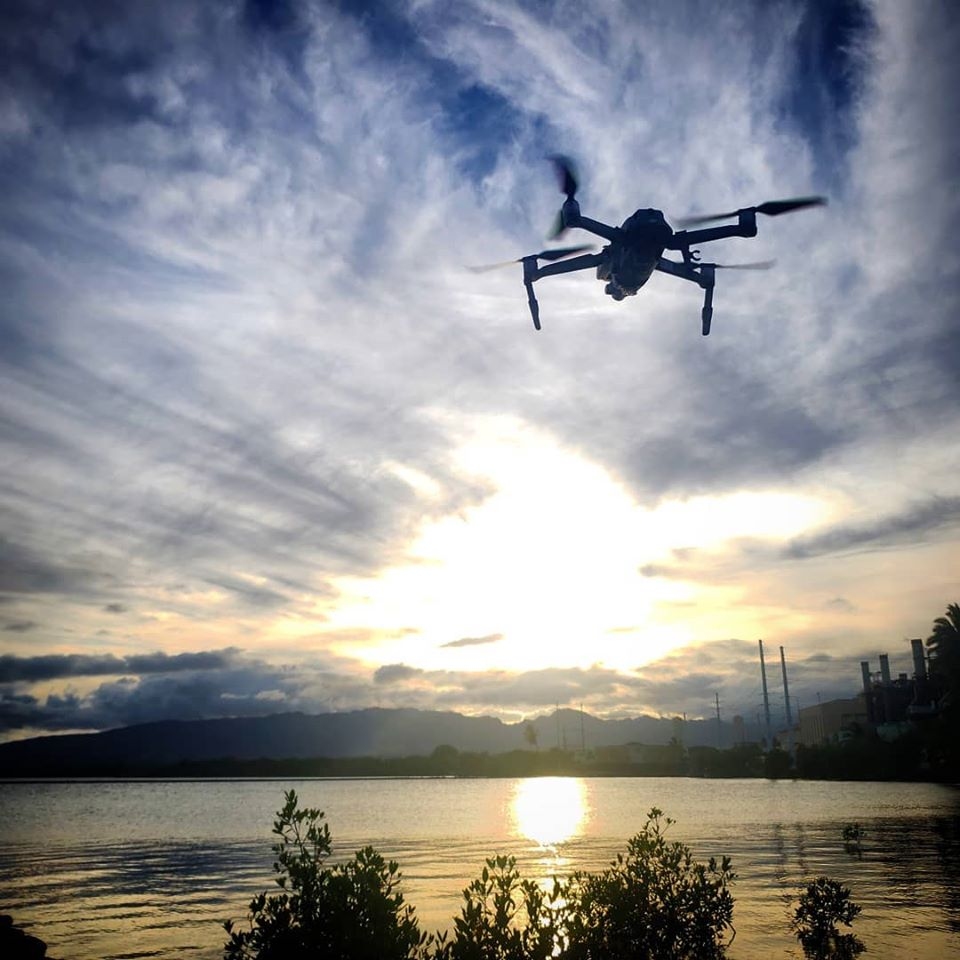 As I mentioned earlier, if you time your visit to the Pearl Harbor Bike Path to coinside with the suns setting you'll be able to view a vibrant, beautiful, and peaceful sunset from the Neal S. Blaisdell Park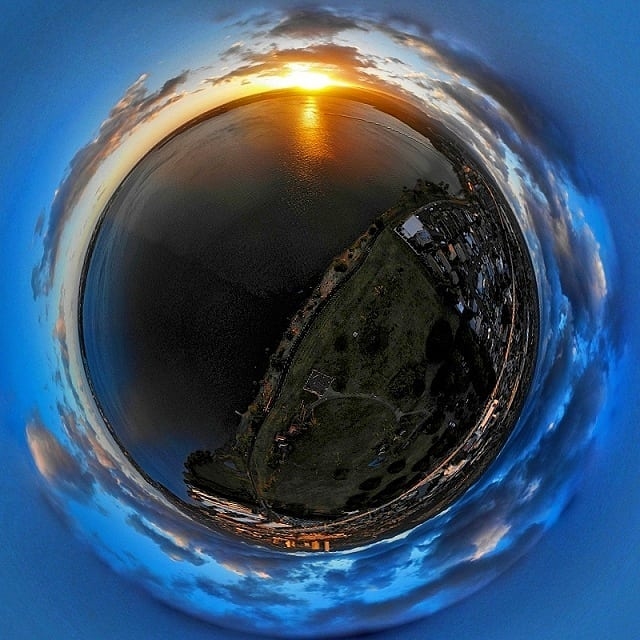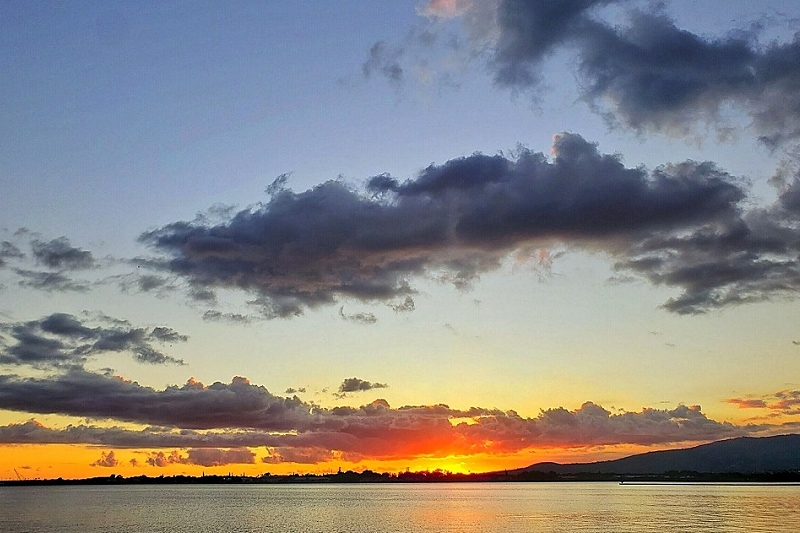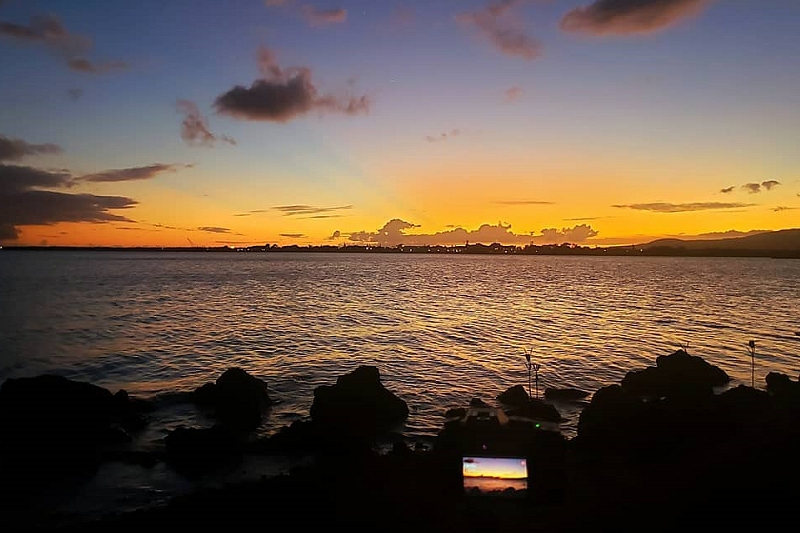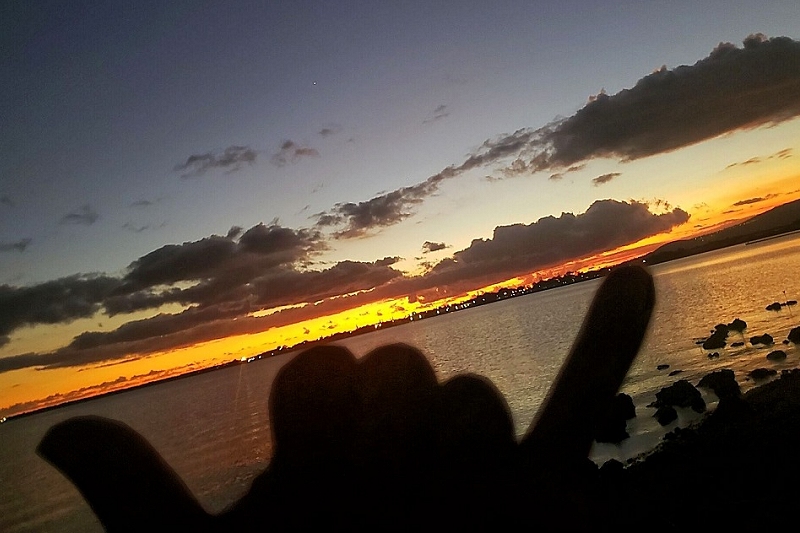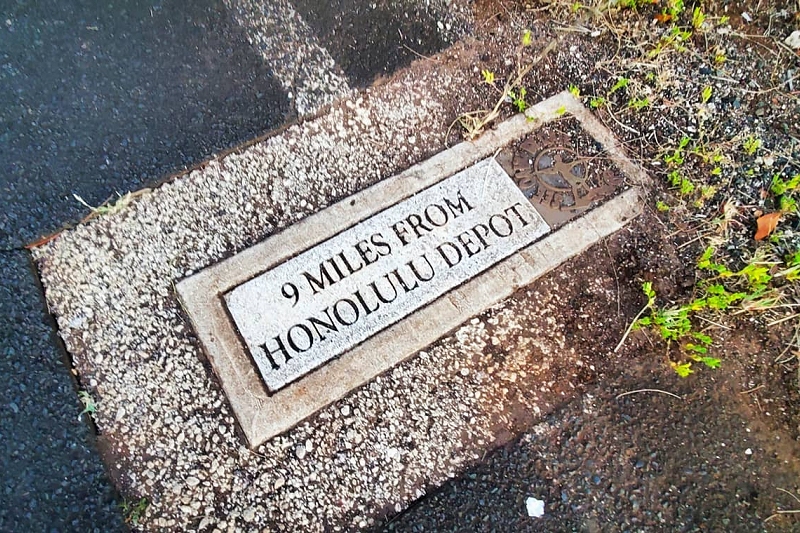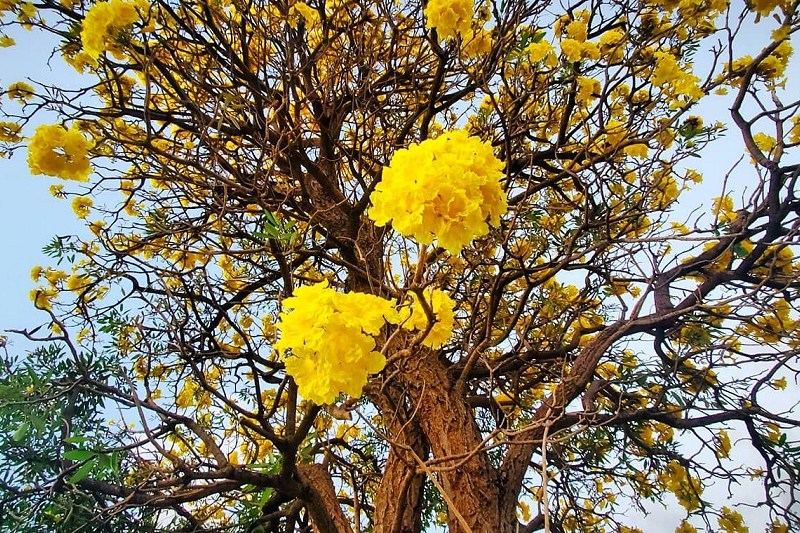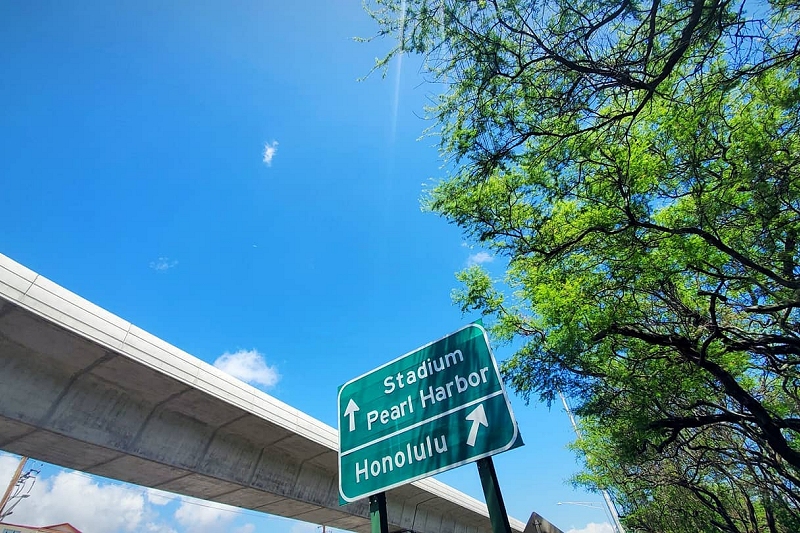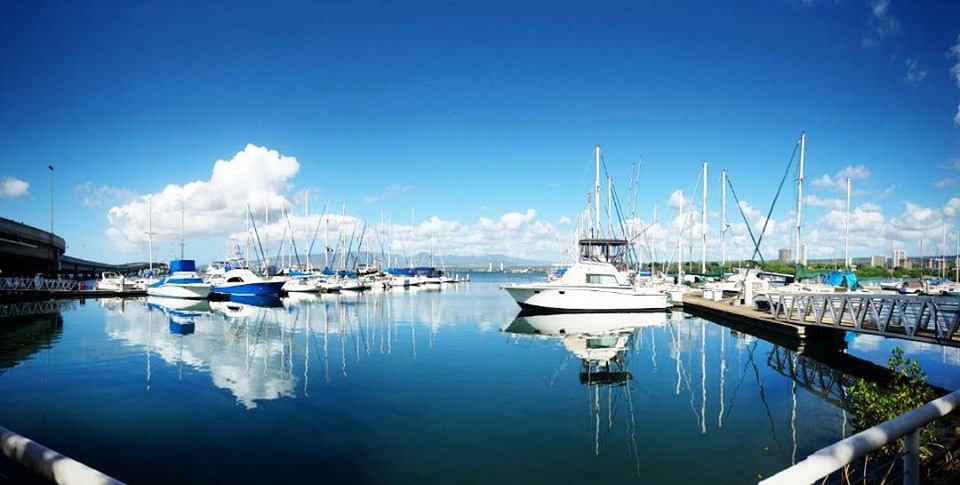 Heading eastbound, the Pearl Harbor Bike Path ends at the Arizona Memorial Parking Lot slash Pearl Harbor Marina. Time to head home ?
XOXO,
Peter Rosario