AKIBA HNL X SUBIE MEET | Waimalu Shopping Plaza | 2.6.21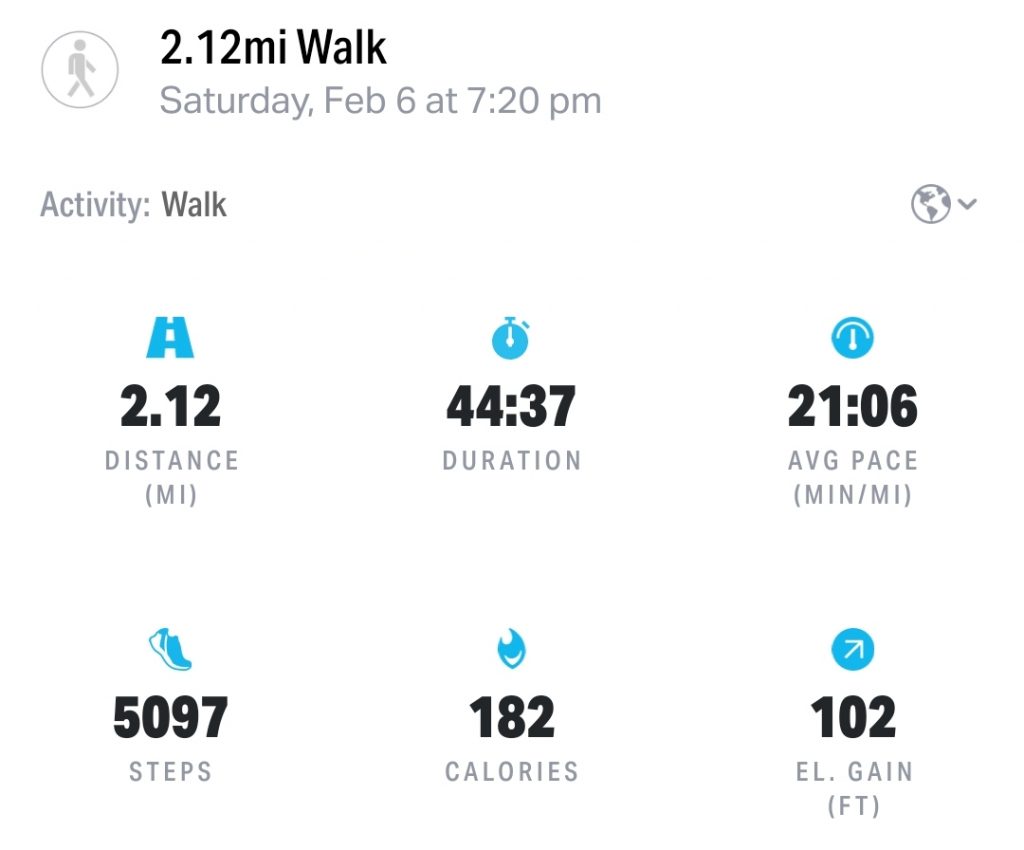 What a better excuse to get some fresh air ? and a two ✌️ mile walk ?‍♂️ than checking out a Subaru Meet presented by Akiba HNL within my neighborhood on my way home ? from an evening walk ?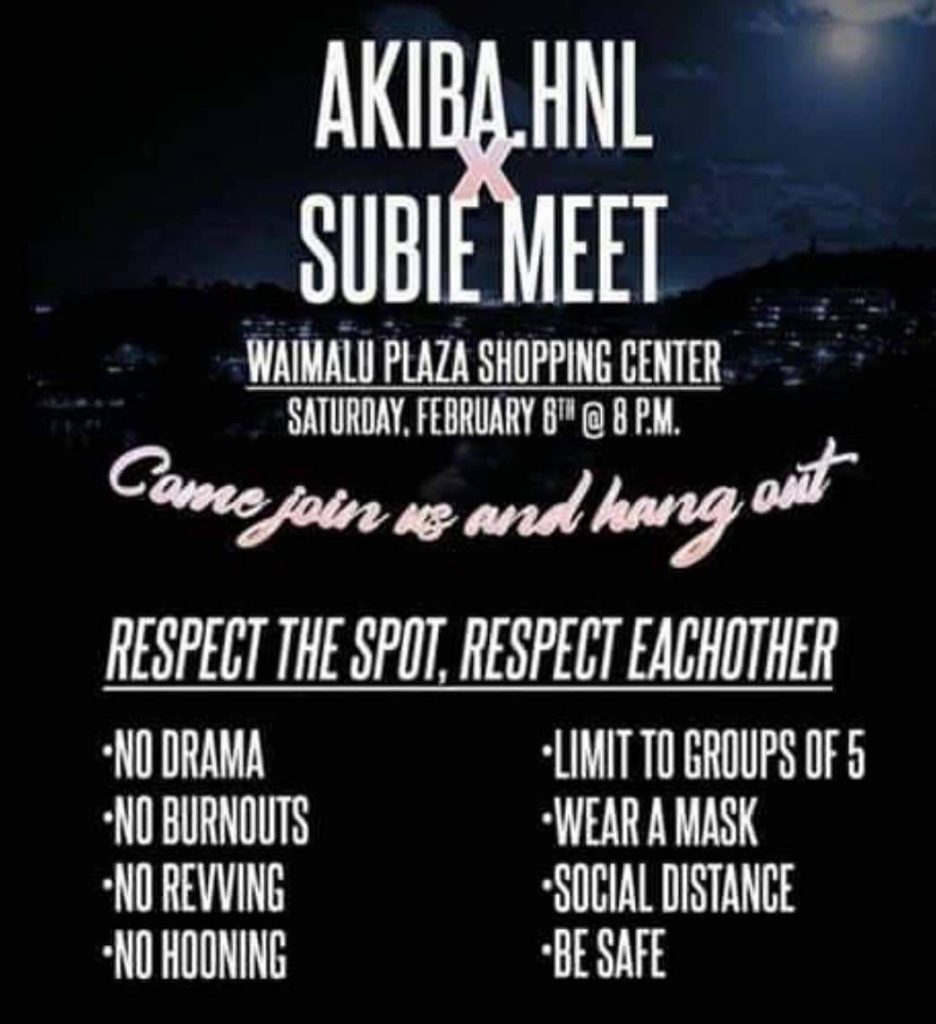 AKIBA HNL held a Subie Meet on the evening of Saturday, February 6th, 2021 within the Waimalu Shopping Plaza bringing together Subaru enthusiasts for an evening to reconnect and talk small kine stories amongst one another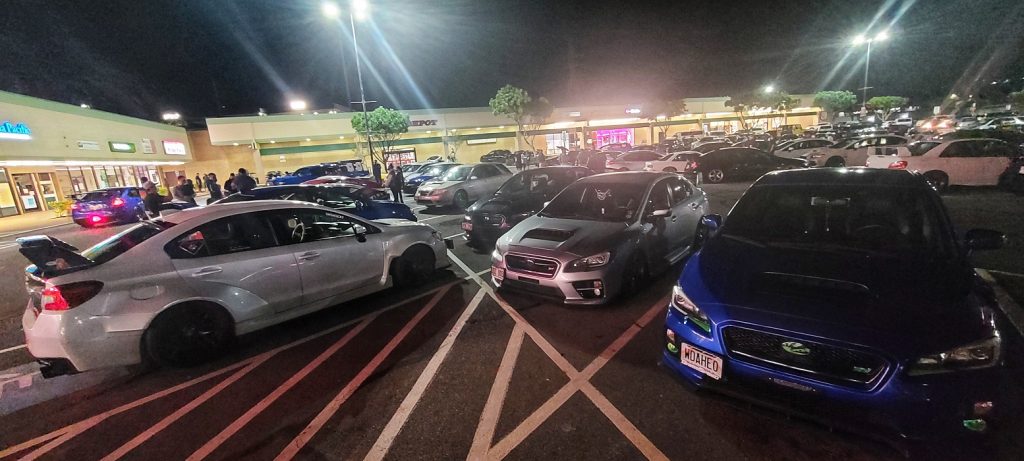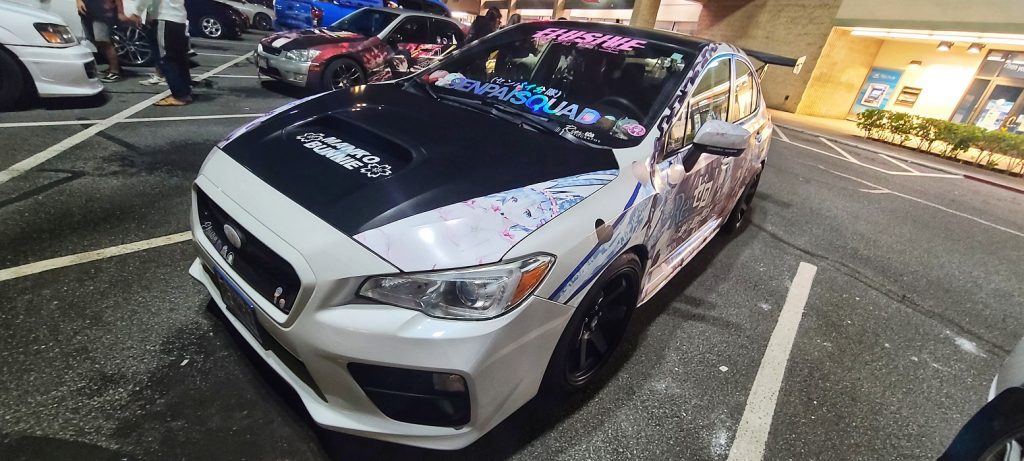 Pictured above and below is Ralph Aiu's 2006 Subaru Legacy Wagon posted up within the Akiba HNL X Subie Meet. I haven't come across many Subaru Legacy Wagons this clean so Ralph Aiu's 2006 Subaru Legacy Wagon definitely caught my attention as it rolled into the meet
Ralph Aiu's 2006 Subaru Legacy Wagon sit's on a set of Tien Street Basis Coilovers with Enkei RPF01 aftermarket wheels mounted on all four corners. Go fast goodies include a built bottom end, built heads, and a 3″ turbo back aftermarket exhaust system along with a host of subtle mods that can be found throughout the vehicle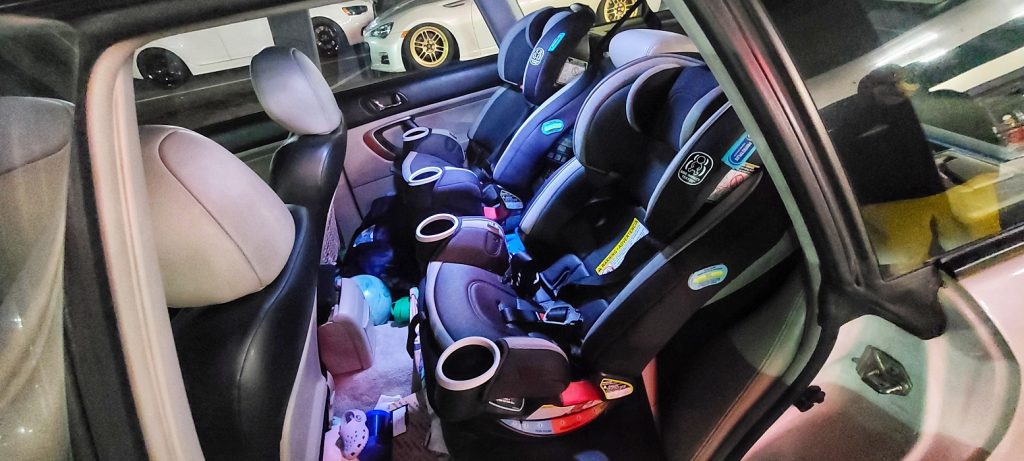 And Yes, Ralph Aiu's 2006 Subaru Legacy Wagon is his daily driver, his grocery getter, and his baby hauler with the photo found above with the twin ✌️ baby seats found within the rear seats as evidence ?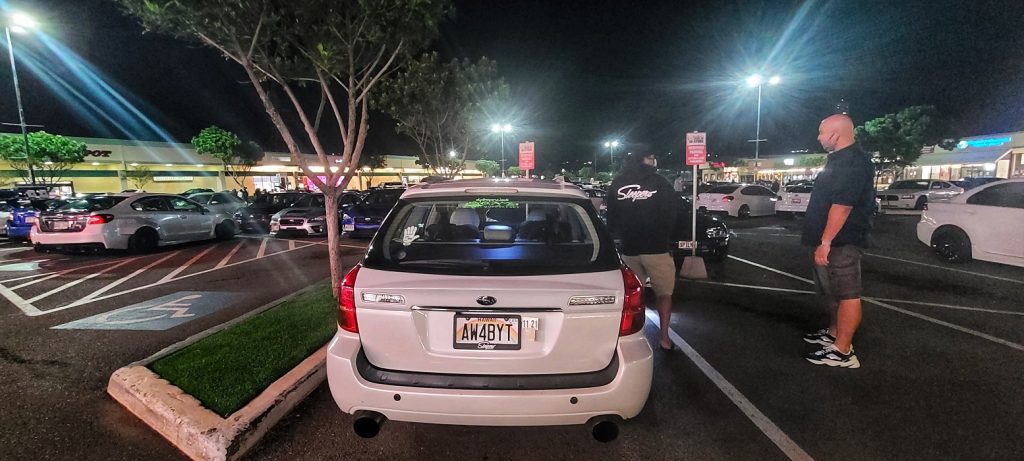 Hana Hou,
Peter Rosario