February FSOTM Lowrider Cruise | Sunday, February 7th, 2021
The February FSOTM Lowrider Cruise was held on Sunday, February 7th, 2021 bringing together Oahu's Lowriding Community on a Sunday afternoon for a cruise on the boulevard in Waikiki, Hawaii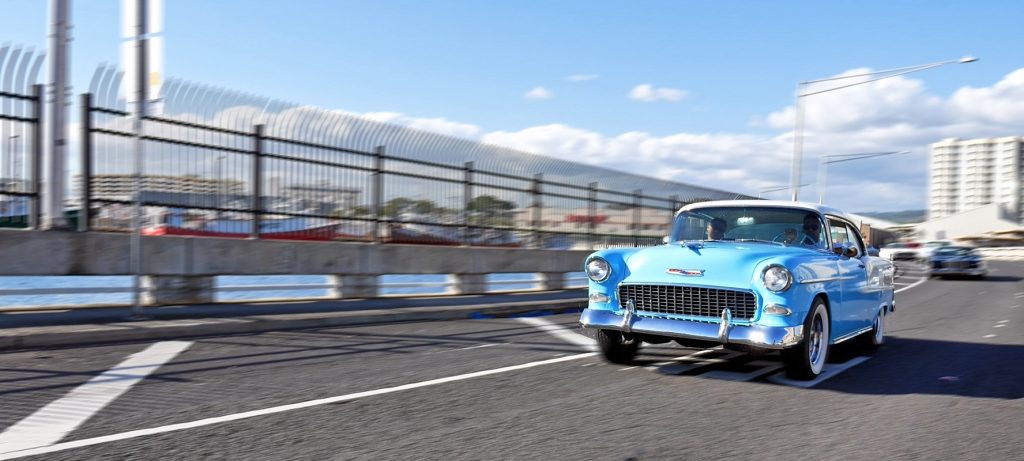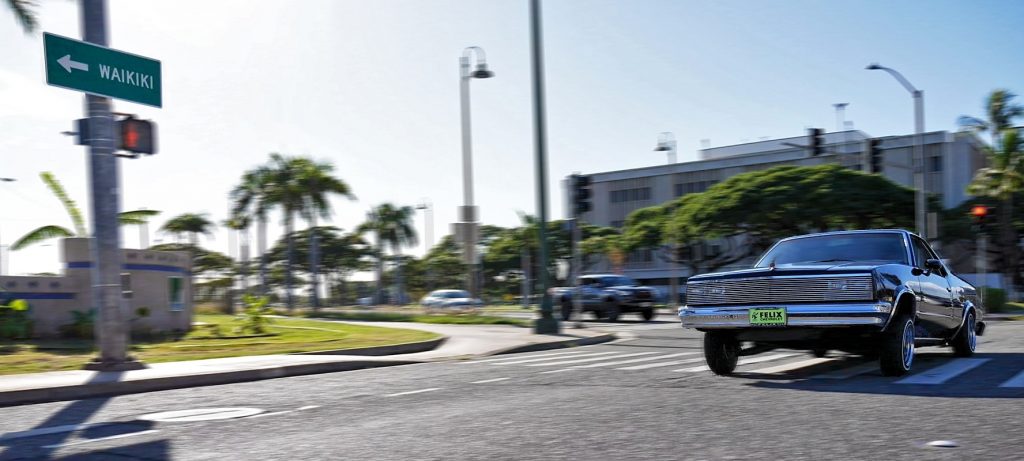 The February FSOTM Lowrider Cruise met up within the Dillingham Plaza Parking Lot in Kalihi, Oahu and snaked their way through Nimitz Highway heading eastbound towards Ala Moana Beach Park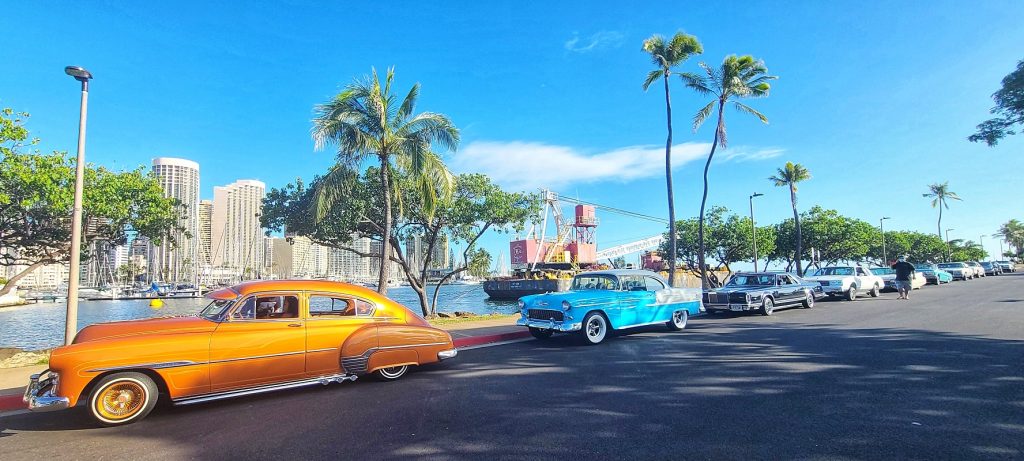 First stop: Ala Moana Beach Park for some photo ops and small kine talk stories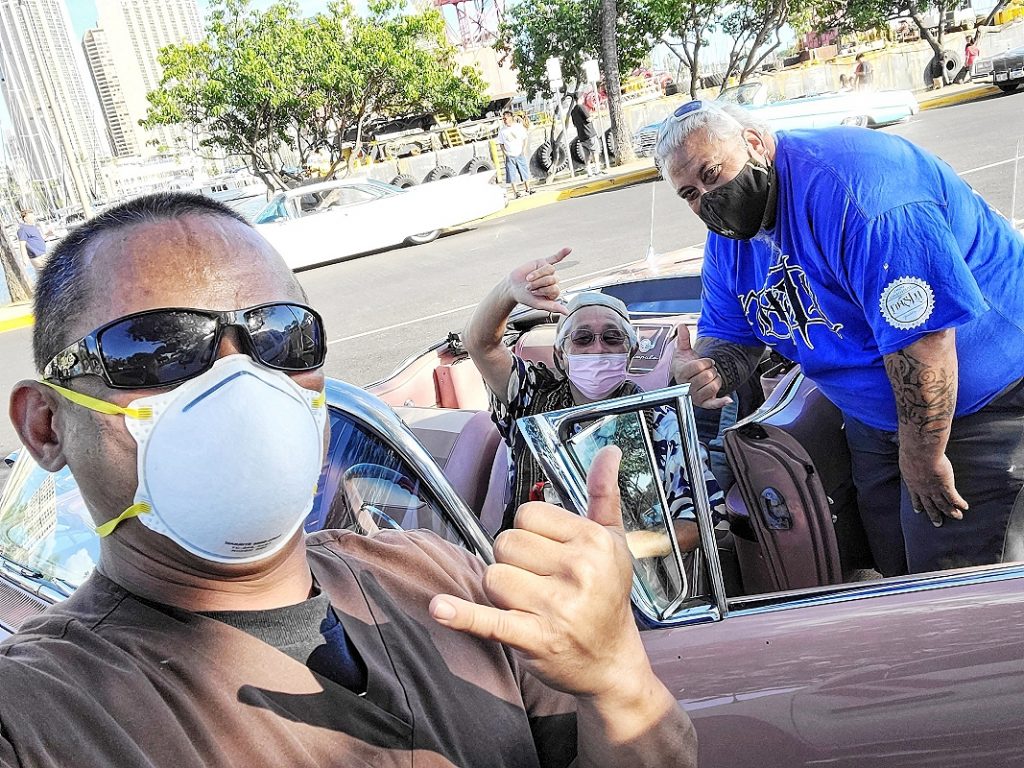 And we somehow came across a photographer from the Honolulu Star Advertiser ? Time for a selfie ?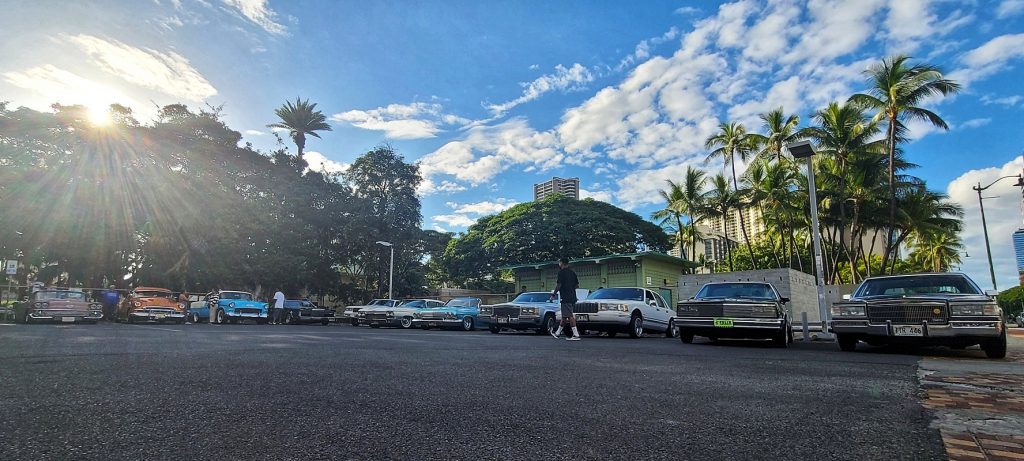 Second stop: Aloha Island Mart for an ice cream ? break ?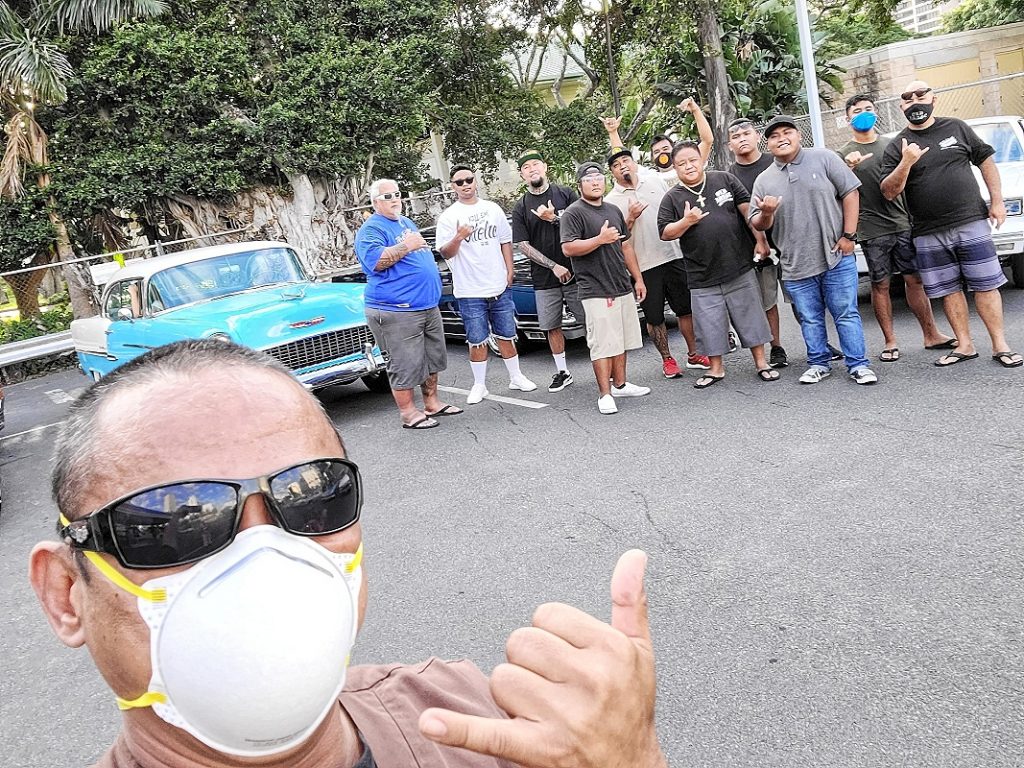 Pictured above from left to right is yours truly, Elton Namahoe, AJ Arcierto, Jeremy Jataas of The Others Car Club, Ivan Asuncion of Old Image Car Club, Ronald Carlos of Elite Car Club, Jaydenn Pavao, Jeffrey Manuel of Old Image Car Club, Daylen Guerrero of Lowriders Pride Car Club, Brayden Guerrero of Lowriders Pride Car Club, and Leahi Castro of Old Image Car Club ?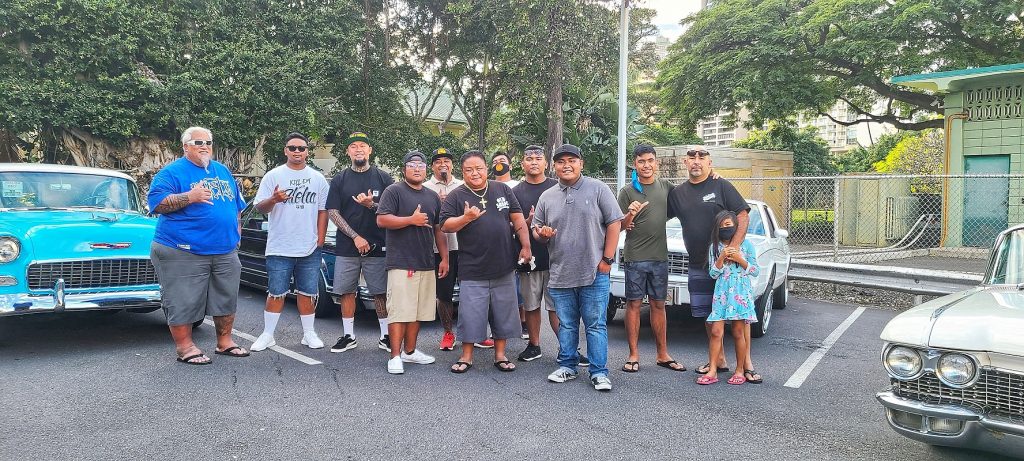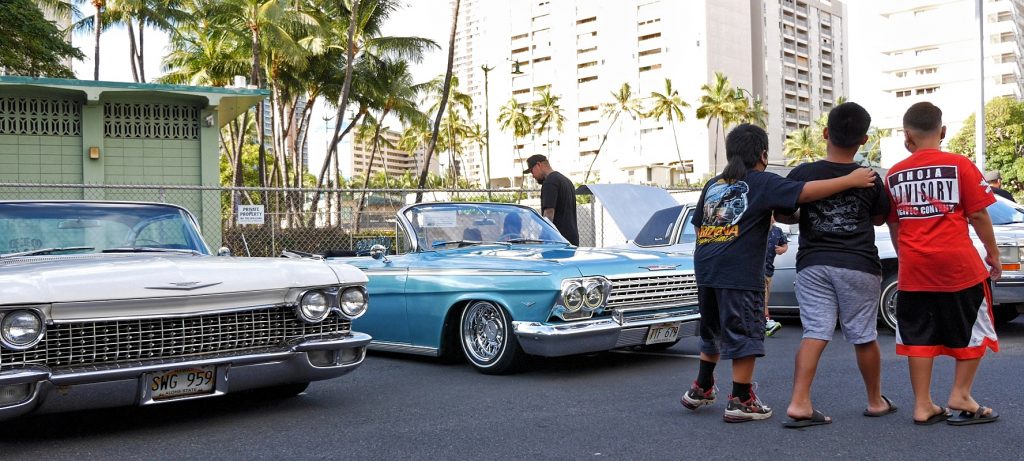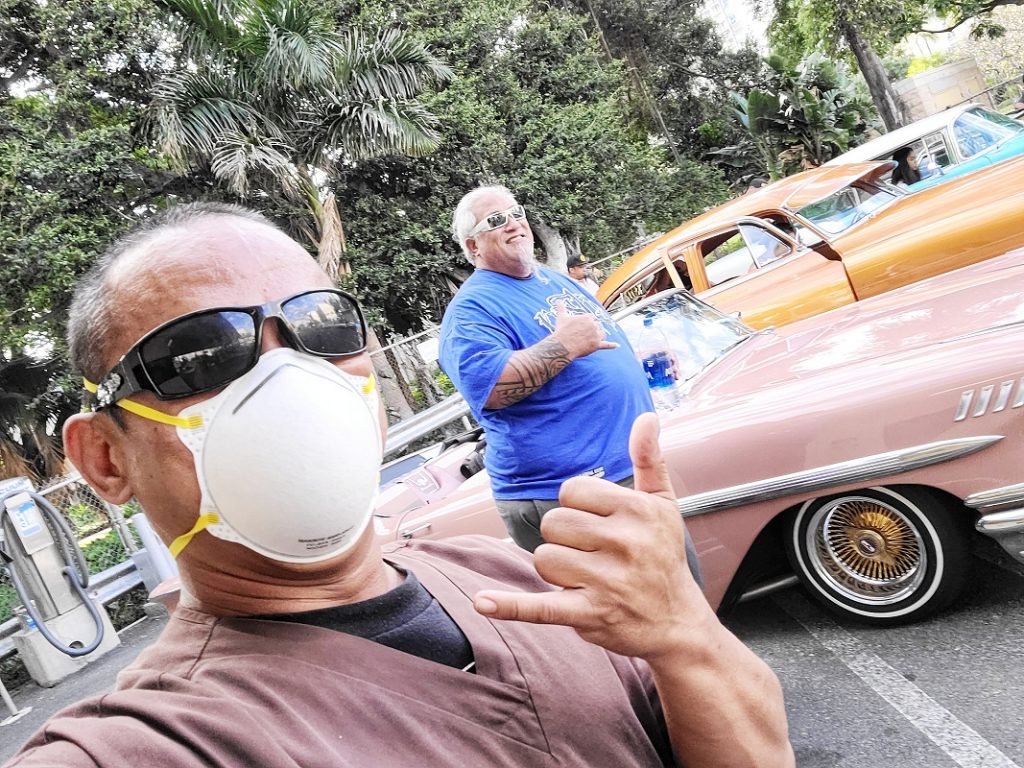 A couple more selfies ? before hitting the road ?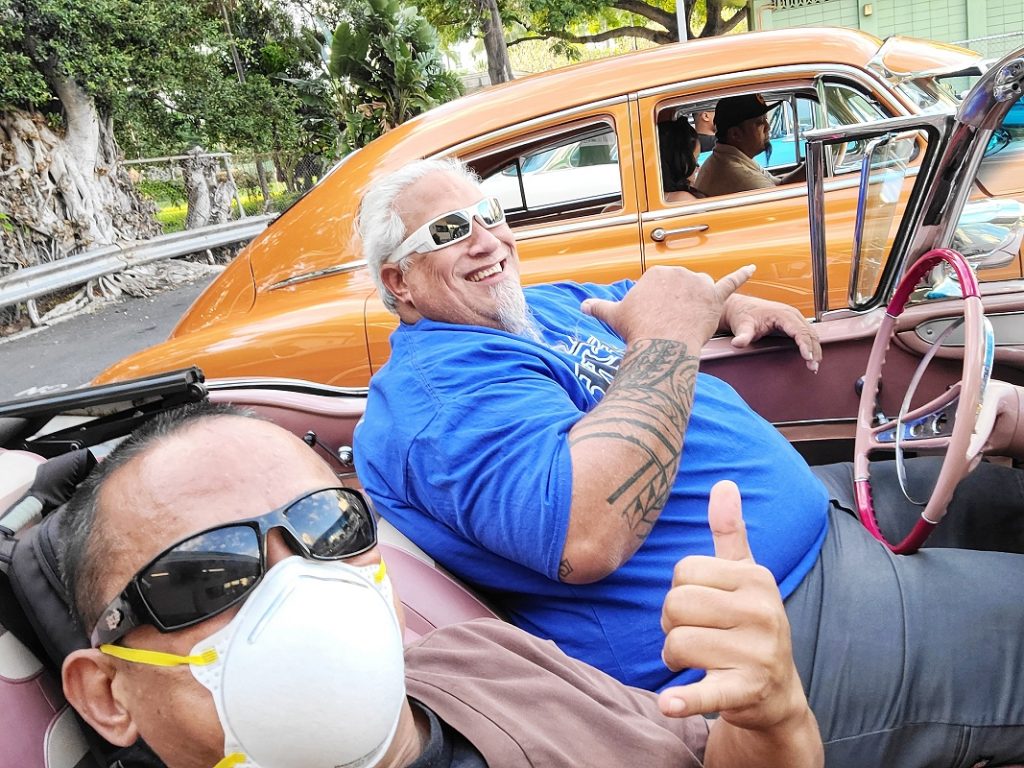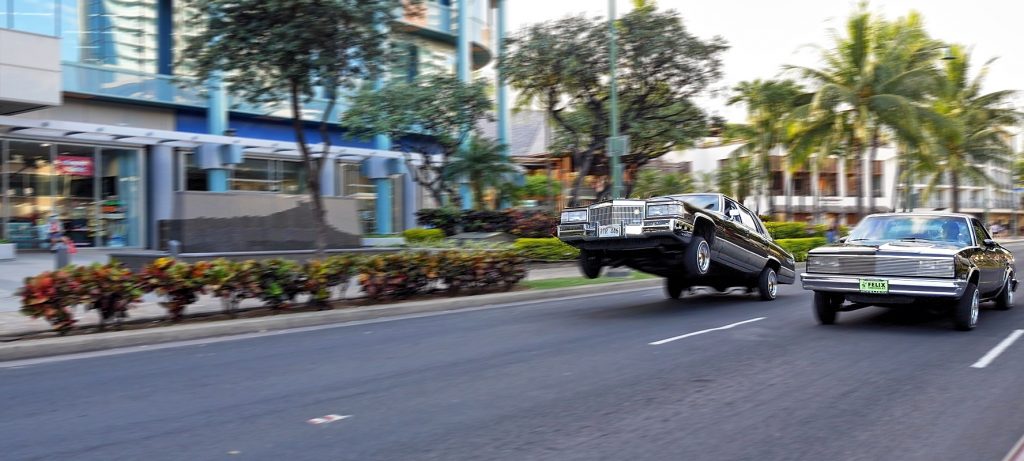 Gas hopping on the Boulevard was none other than Mamerto Magsipoc in his 1991 Cadillac Brougham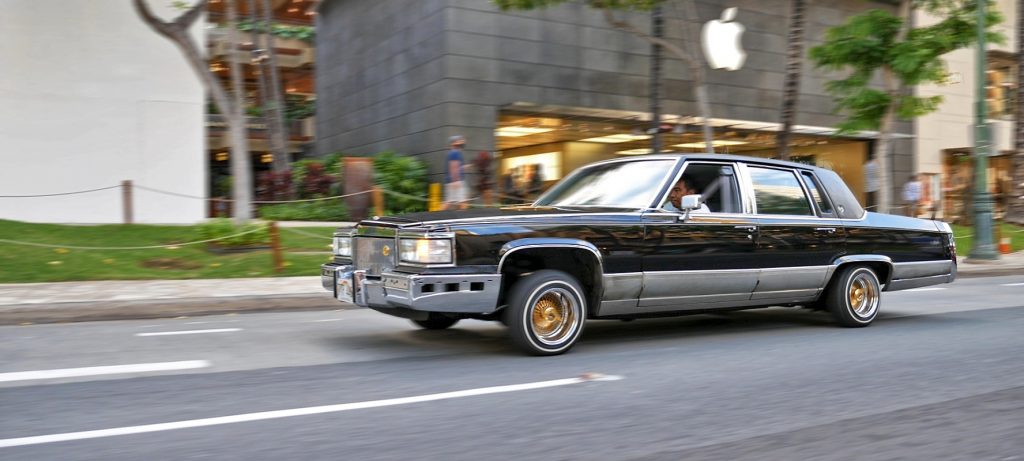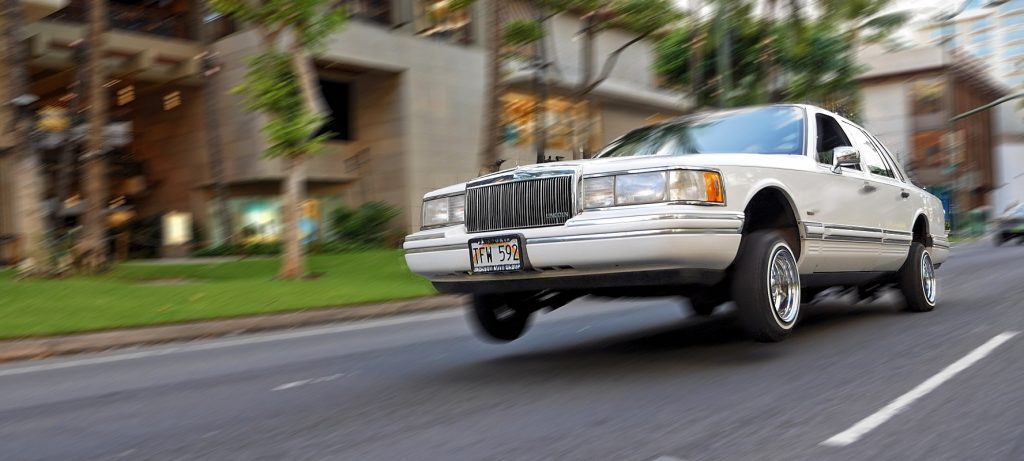 Gilbert Rodrigues clowning around on the boulevard in his 1992 Lincoln Towncar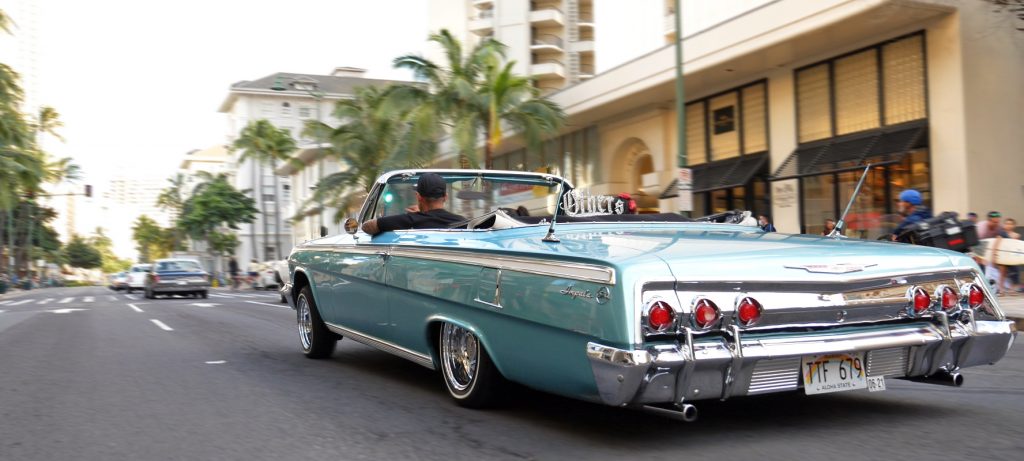 Jeremy Jataas of Ubae Hawaii and The Others Car Club rolling through Kalakaua Boulevard on a Sunday afternoon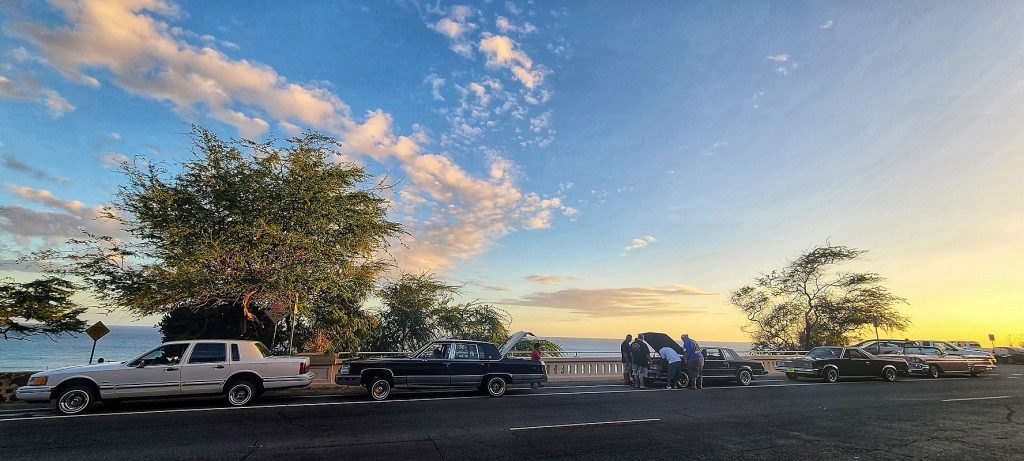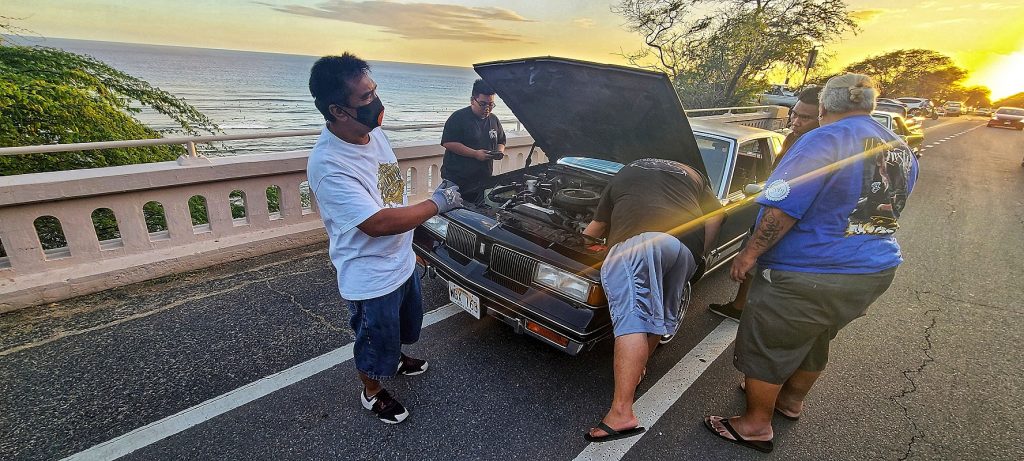 No Lowriders left behind ? Mamerto Magsipoc and Elton Namahoe to the rescue ? One for all and all for one ?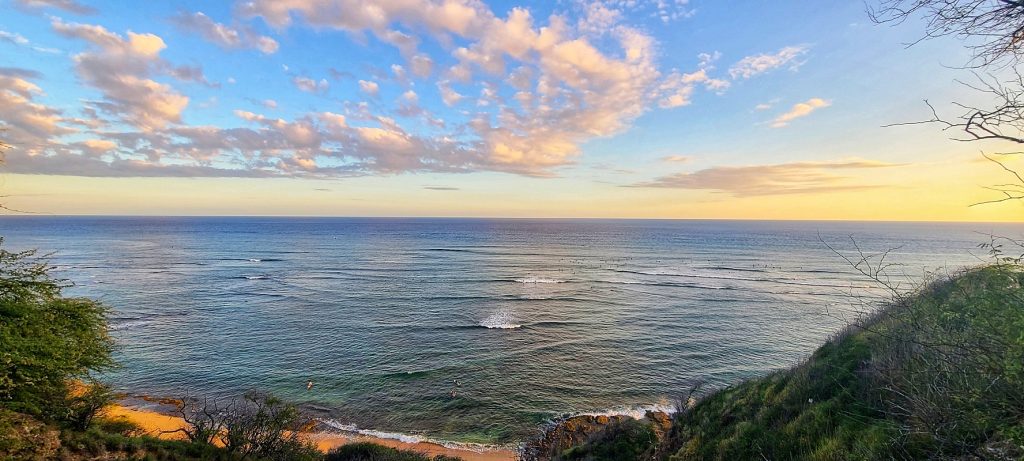 Chasing Sunsets ? Lucky We Live Hawaii ? Only In Hawaii ?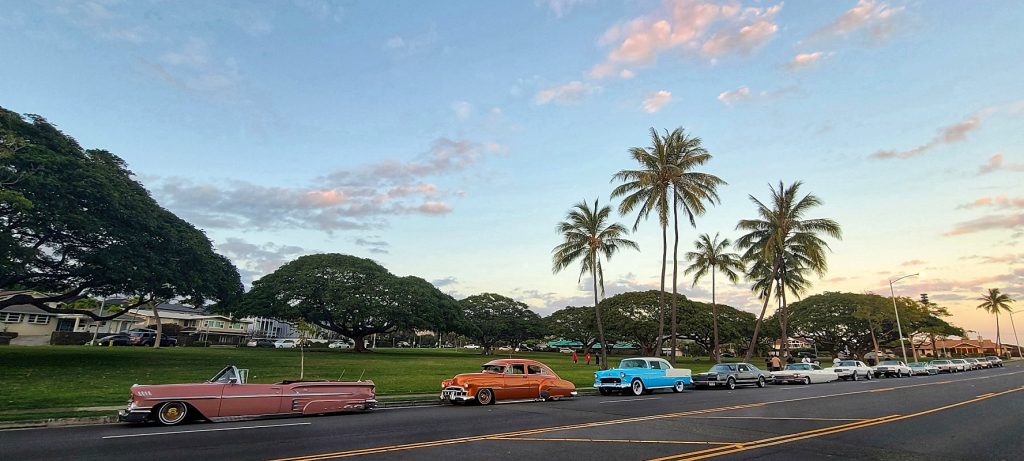 Third and final stop: Fort Ruger Park ?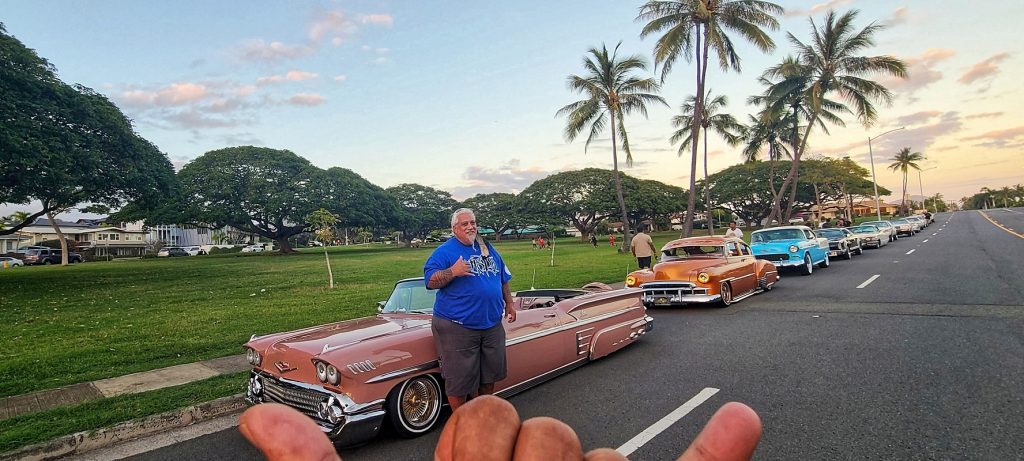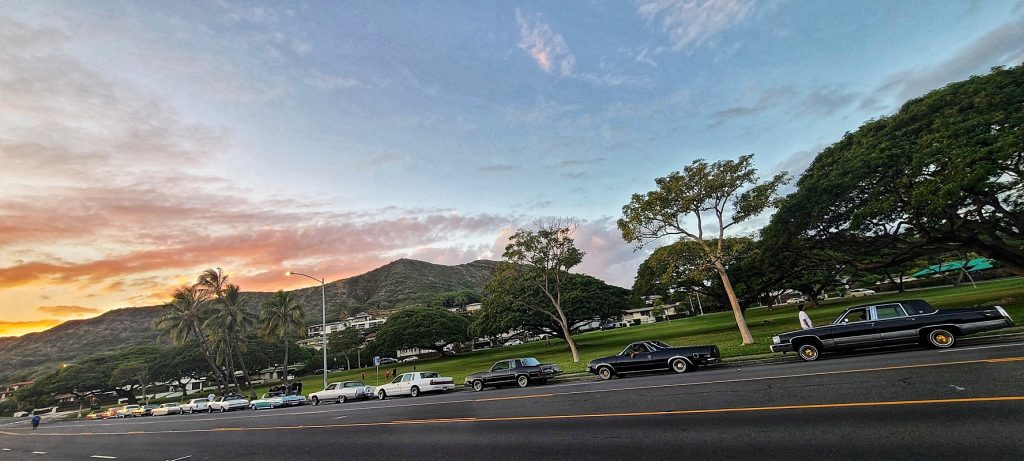 And it's a wrap ✔️ Time to head home ?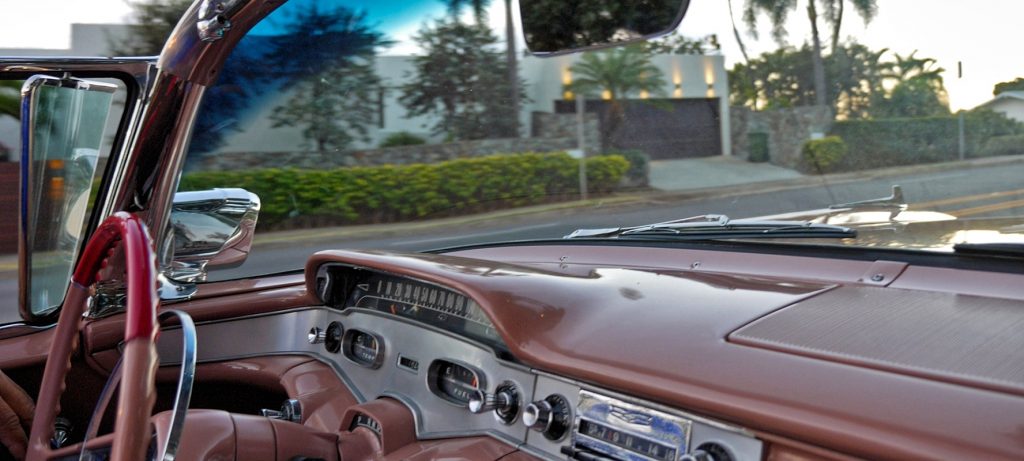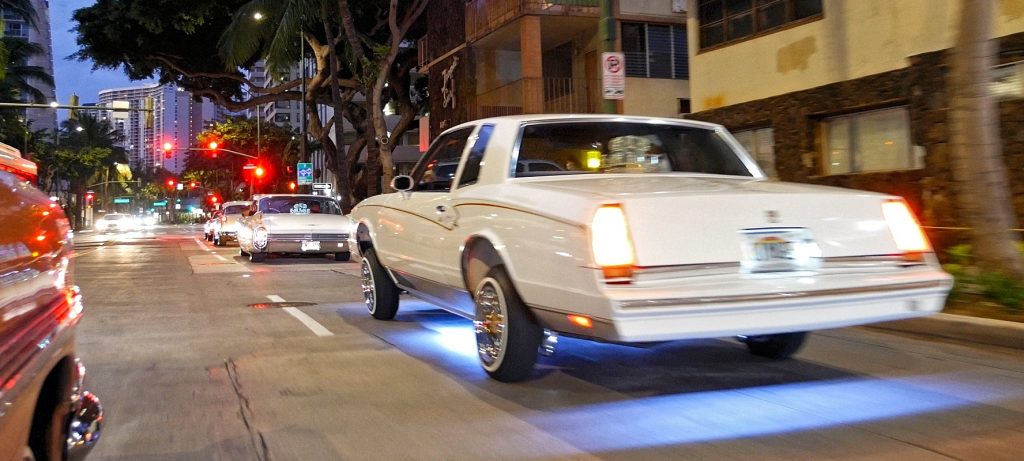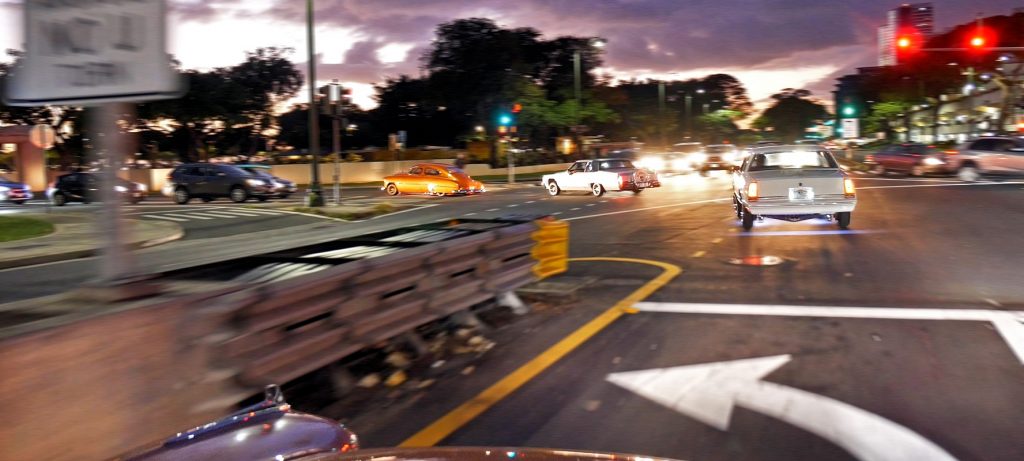 Hana Hou,
Peter Rosario