EIGHT08 BLOGS: Waikele Christmas Lights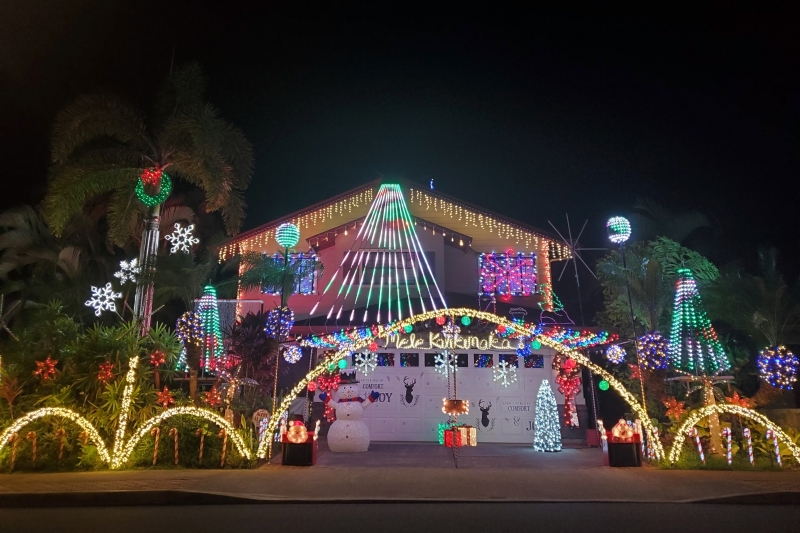 The Waikele Christmas Lights are a group of homeowners based in Waikele, Hawaii who get together annually to display their synchronized Christmas lights and music from end to end on 94-226 Anapau Place in Waipahu, Hawaii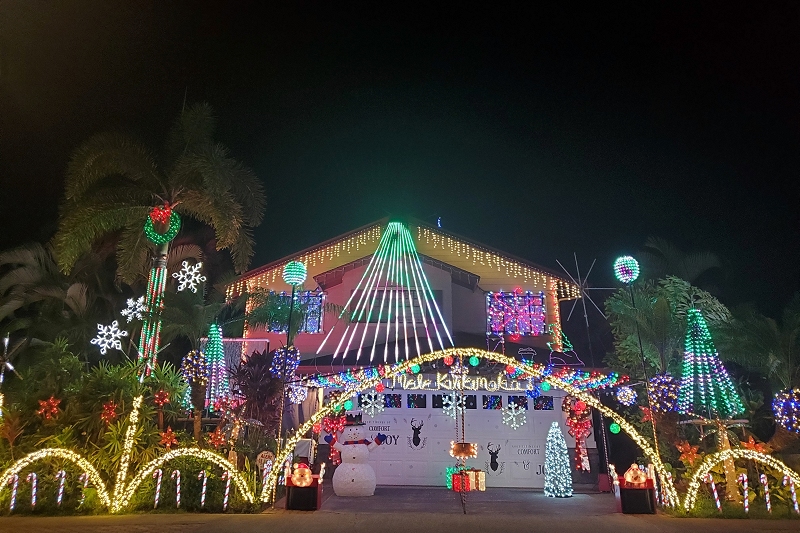 Spearheading the Waikele Christmas Lights is Keith Yoshida's home decorated with thousands of Christmas lights much to the delight of locals and tourists alike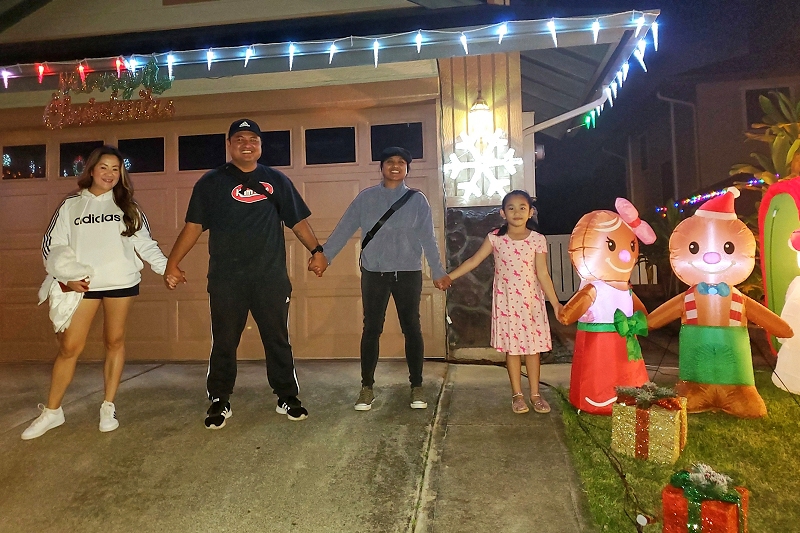 Spending a Christmas evening filled with shenanigans. gummy bear adventures, and farts with the Millons. Pictured above from left to right is Joyce Millon, Leonardo Millon, Maria Millon, and Juliana Millon. Tis' the season to be joyful and stumbling lmao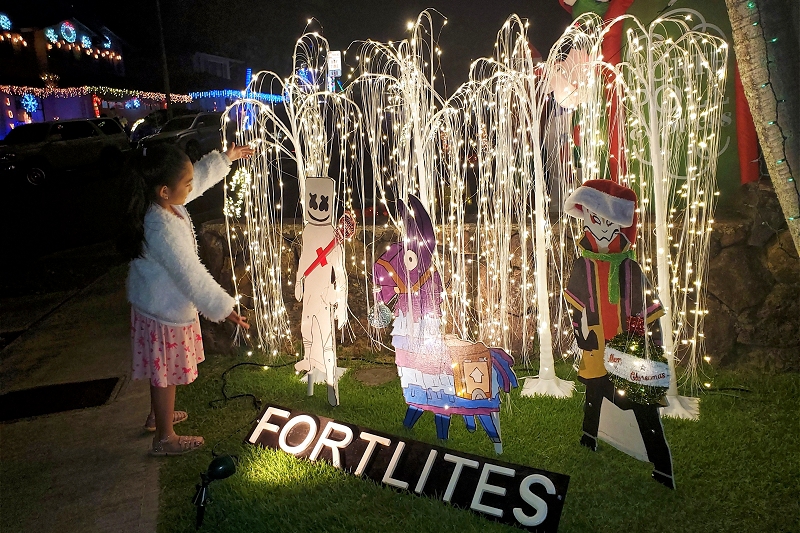 Pictured above is Juliana Millon showcasing her favorite Christmas themed display at the Waikele Chistmas Lights. Fortlites FTW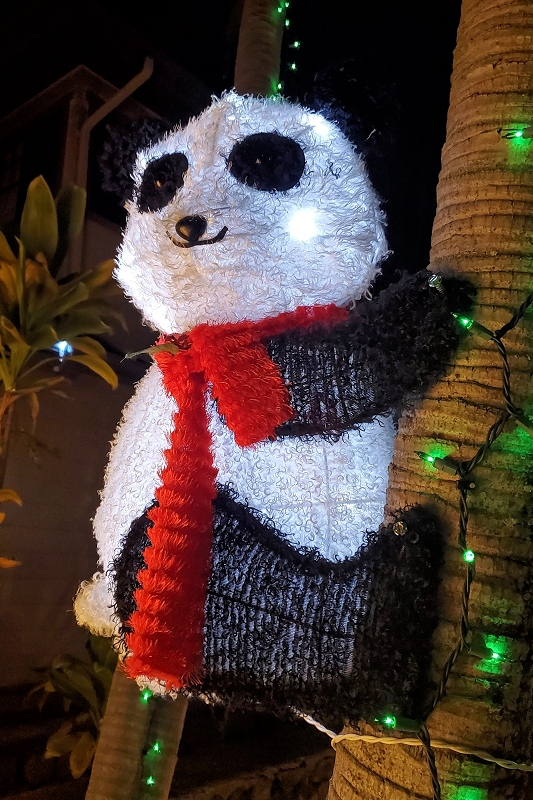 Daaaaa kyooooot! A big ol' edible Panda Bear! NOM NOM!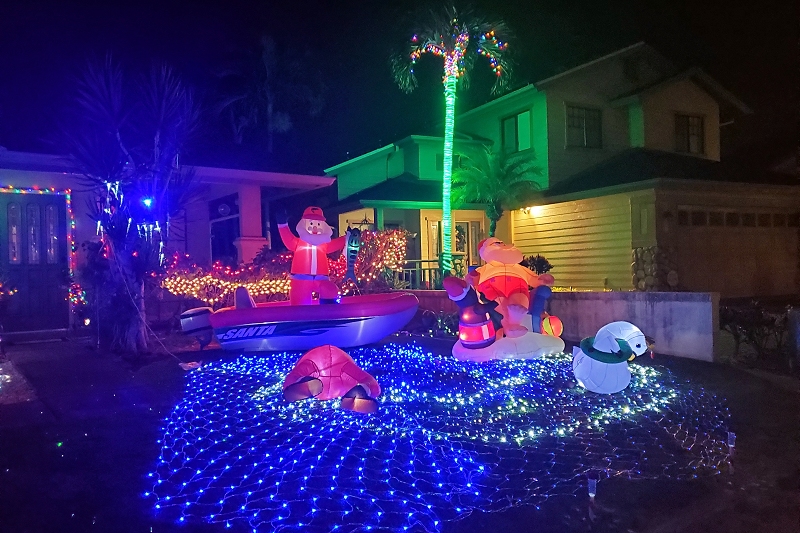 A Christmas display right up my alley at first thought. A dismembered Santa Claus haha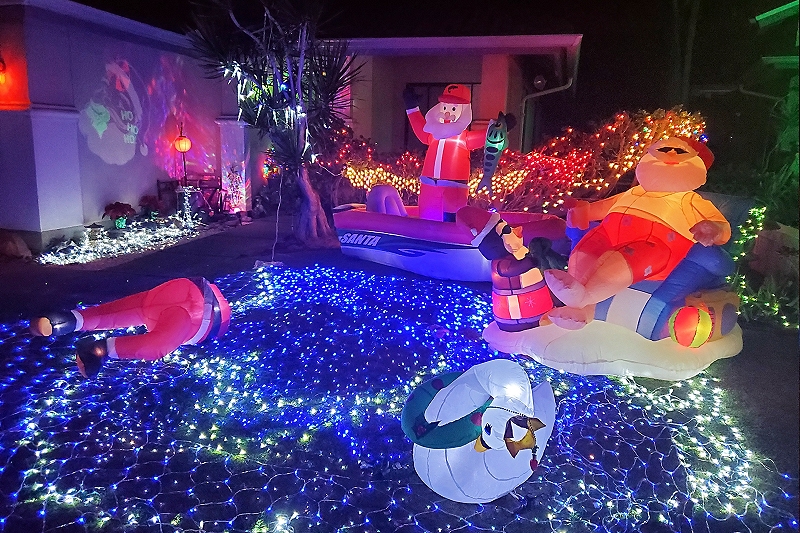 Upon closer inspection, the Christmas display that I thought was up my alley wasn't as gruesome as I thought. Santa Claus just removed his trousers for the evening due to the hot weather we have here in Oahu Nei
We somehow ventured onto the next street over that being Hopoe Place and a Christmas display I personally was looking forward to. A late model Ford Mustang decorated with Christmas lights! Selfie time! Say "Gummy bears!" The Waikele Christmas Lights are available for viewing to the general public 7 days a week from 7 p.m. till 9:30 p.m. beginning the first day of the month of December and ending on the last day of December
And to end the evening with the Millons, a late dinner at Anna Miller's Restaurant. Smashed that Country Fried Steak entree with the swiftness. Hana Hou!
Happy Holidays
Peter Rosario