EIGHT08 HOUSE CALLS: Scott Miller's 1961 Chevrolet Impala
We all have that one dream car. For some, it may have been that dream car that brought back their childhood memories from back in the day. For others, it may have been that dream car that was beyond their reach at one point of time but through hard work and perservance that dream car became a reality. For Scott Miller of Supremacy Car Club, his dream car was a 1961 Chevrolet Impala ? This particulcar 1961 Chevrolet Impala found within this feature to be exact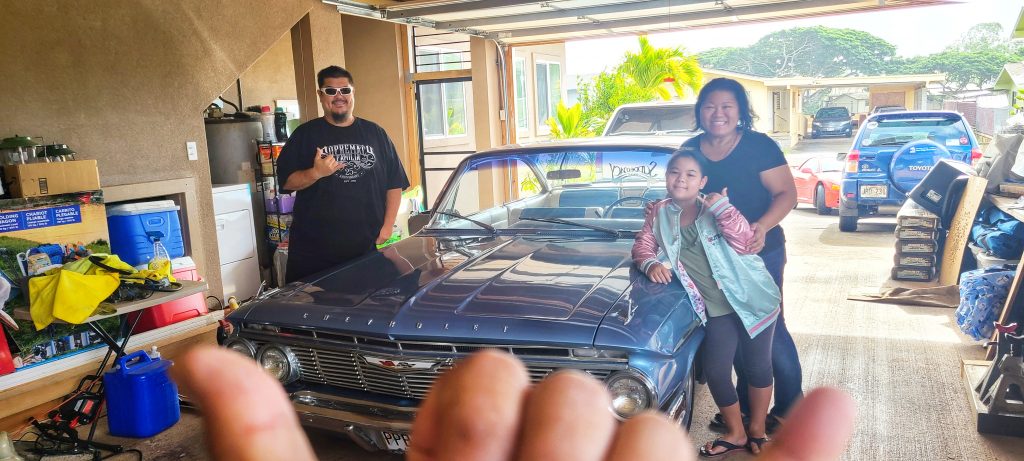 Pictured below is the Miller Ohana ? From left to right is Scott Miller, his daughter Nikki Miller, and wife Jo Ann Miller ? Mi Supremacy Familia ?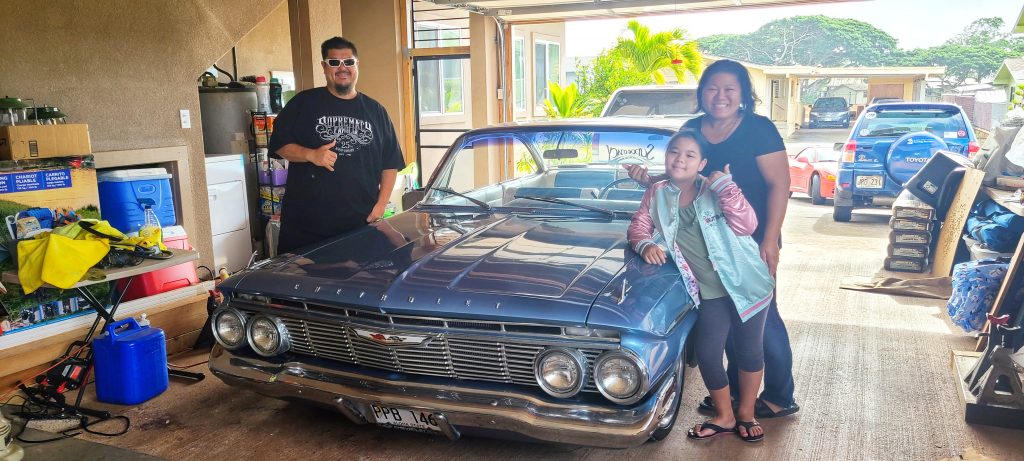 Owner: Scott Miller. Year/Make/Model: 1961 Chevrolet Impala. Car Club: Supremacy Car Club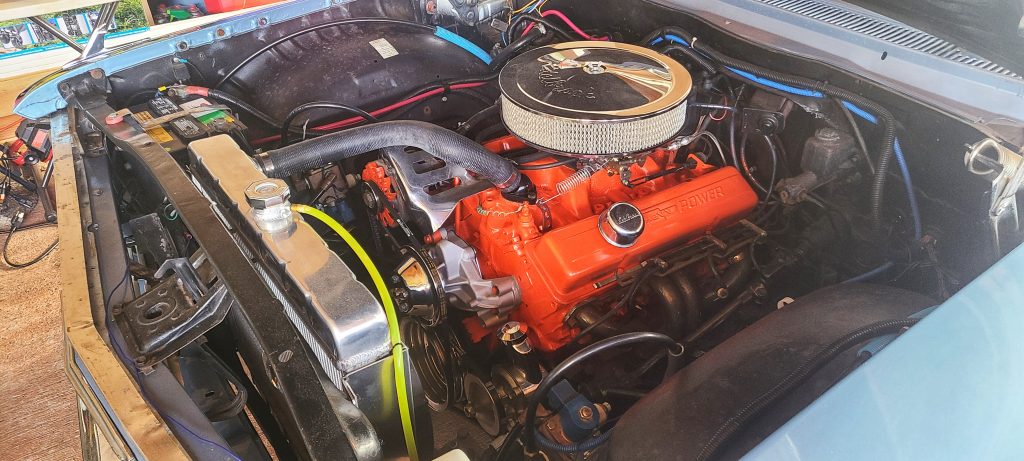 Engine: 350ci. Mild cam. Edelbrock AVS2 carburetor. Edelbrock Pro-Flo air cleaner. Chrome accessories. Transmission: Turbo 350 trans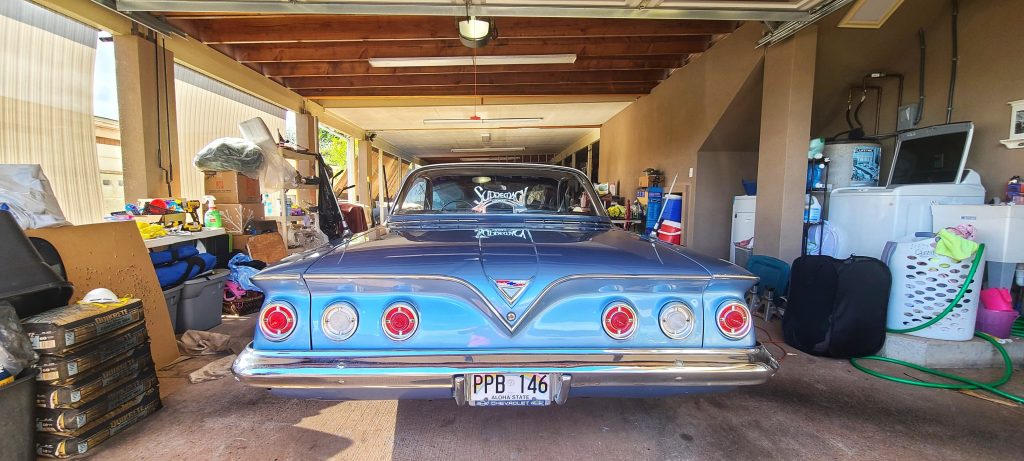 Suspension: Air Ride front upper and lower tubular control arms. Air Ride rear tubular trailing arms. Slammed Specialties RE7 bags.. GC valves. (2) Air Zenith compressors. Optima Yellow Top battery
Sounds: Kenwood KAC- M1824BT amplifier. XFire Audio 6 1/2 coaxials (front) XFire 6×9 triaxials (rear) Kenwood KAC-9106D amplifier (2) 8″ Bazooka subwoofers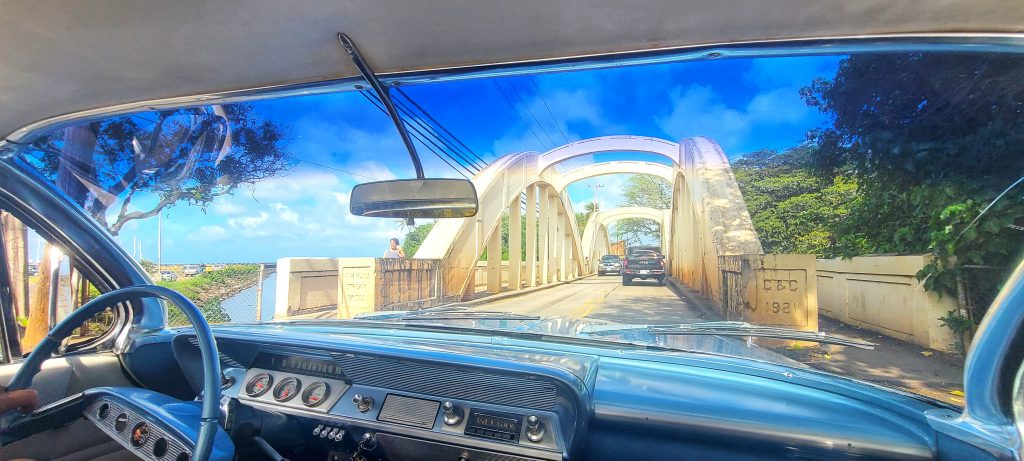 Wheels/Tires: 19″ Body Coddington wheels. 245/35/19 Toyo Proxes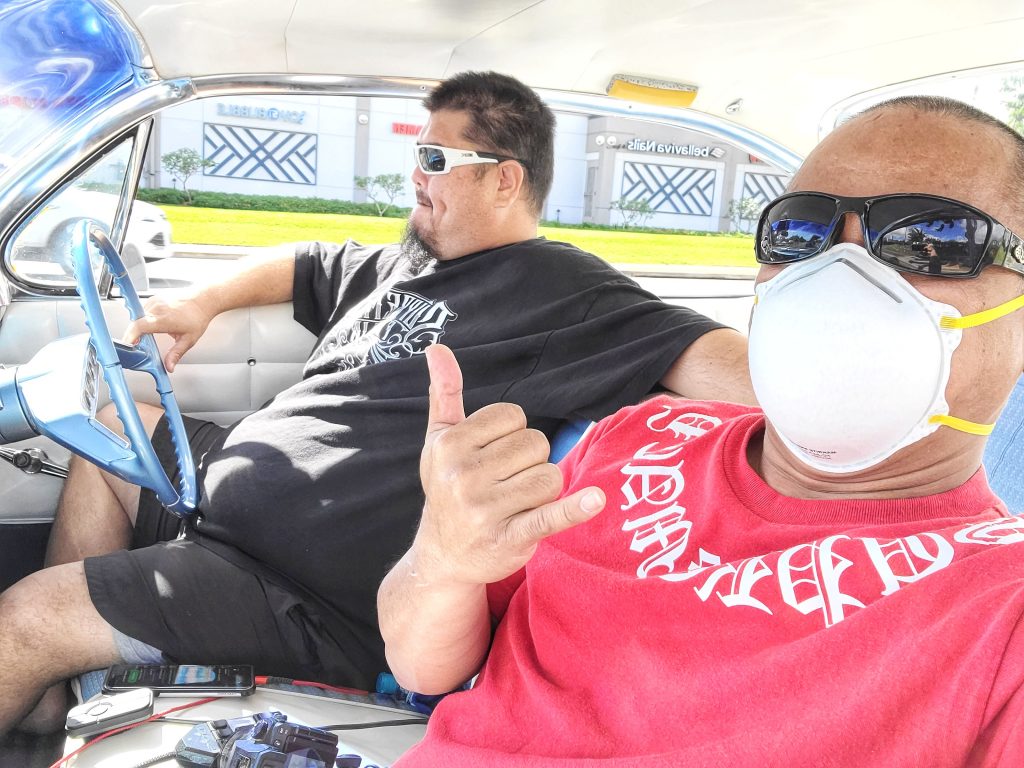 Pictured above from left to right is Scott Miller and yours truly ? Fun fact: Scott Miller has been a member of Supremacy Car Club since 1997 ? 23 years deep ? 23 years strong ?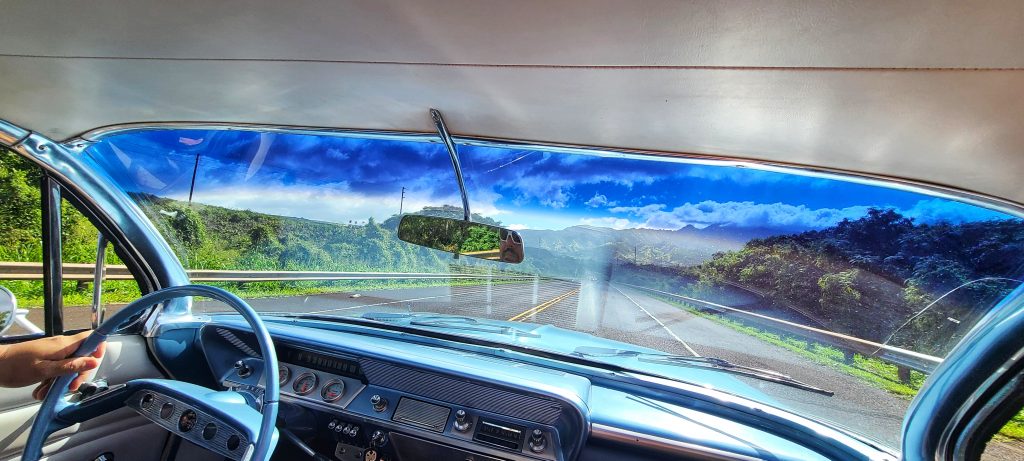 Much Mahalos: My wife Jo Ann Miller and daughter Nikki Miller ❤️ Supremacy Car Club, Eric Mizushima, Uejo Auto Parts, and Elton's Motorworx ?