OSIXHI It's Getting Hot Meet & Greet | 6.19.21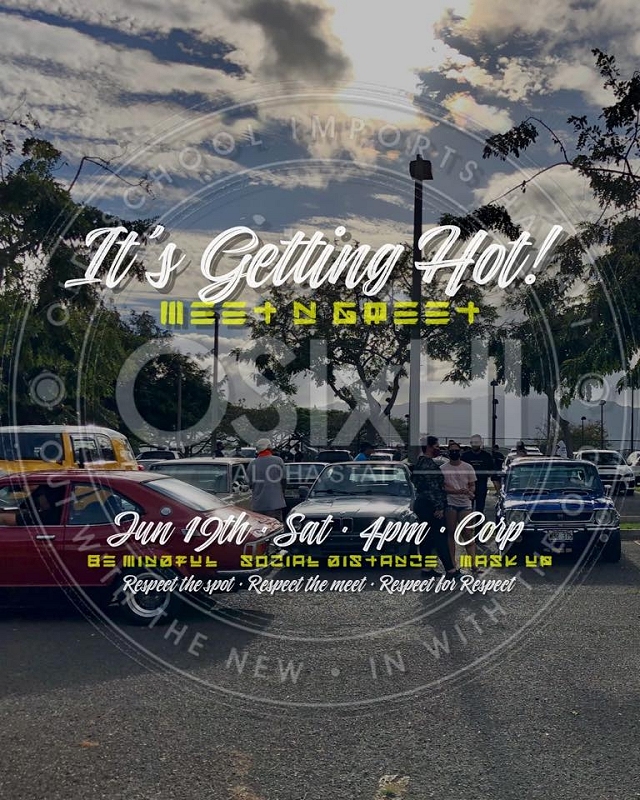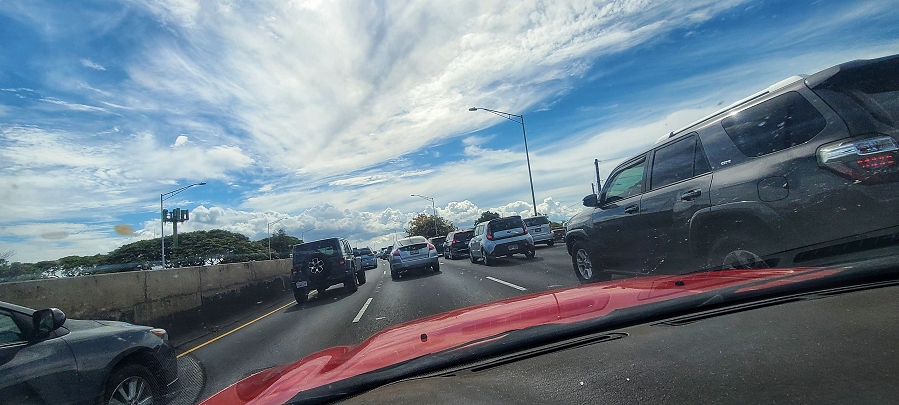 Date: Saturday, June 19th, 2021. Time: 3:36 P.M. Location: Makiki, Hawaii. H1 Highway. Westbound in gridlock traffic. Pau hana. Another 8 hour shift in the books. A water main had breaked and had affected my commute home from work somewhat for the afternoon. Neither snow nor rain nor heat nor gloom of night nor even a water main break causing gridlock traffic on the H1 highway will stop yours truly from attending an OSIXHI meet ? Agenda for the afternoon: Hit up this afternoon's OSIXHI "It's Getting Hot" Meet & Greet that was to be held within the Central Oahu Regional Park in Waipio, Hawaii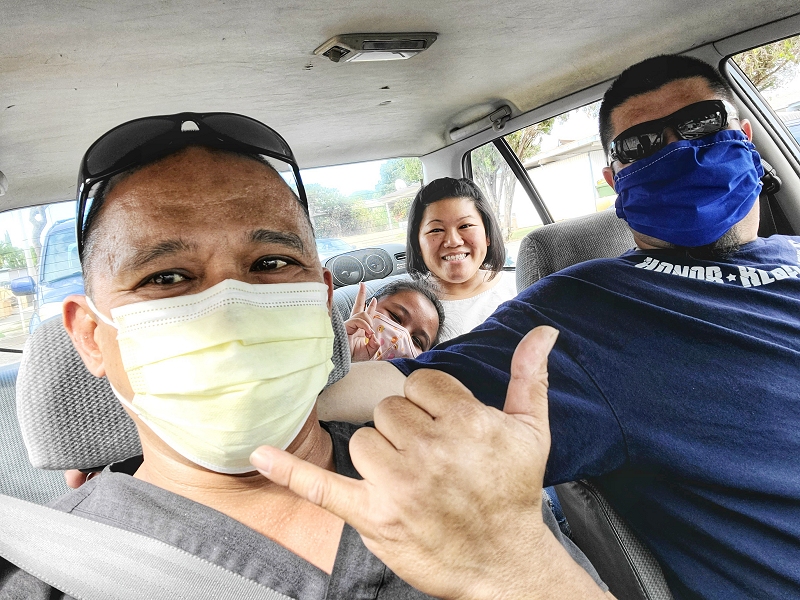 Time: 4:19 P.M. Location: Pearl City, Hawaii. The Miller Ohana Residency. I had called Scott Miller of Supremacy Car Club earlier during the day if I could catch a ride with them in the afternoon as they were heading towards the OSIXHI "It's Getting Hot" Meet & Greet, and Scott welcomely allowed yours truly to ride shotgun with him and his Ohana in their "juiced" 1989 Honda Civic incorporating a (1) pump hydraulic suspension setup utilizing (1) manifold dump, (4) accumulators, and (3) Napa Group 31 batteries. Time for a selfie ?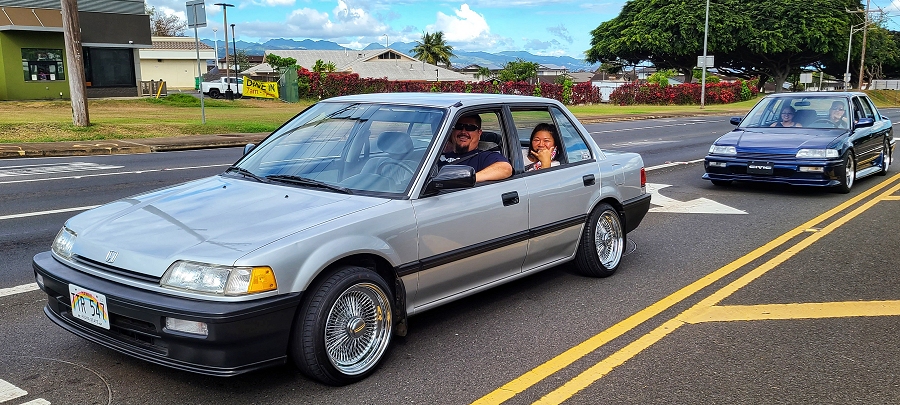 And it was time for an obligatory stoplight photo op before making a left turn into the Central Oahu Regional Park ? SMILE ? You're on EIGHT08 ?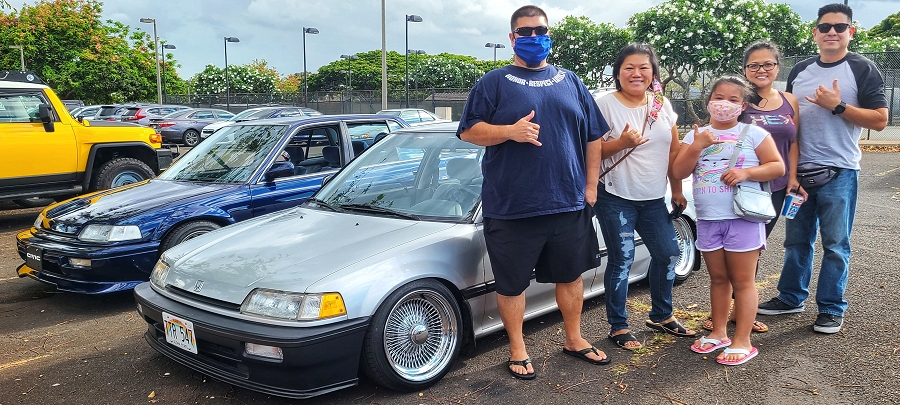 And we made it to the OSIXHI "It's Getting Hot" Meet & Greet ? Pictured above from left to right is Scott Miller, Jo Ann Miller, Nikki Miller, Grace Mizushima, and Eric Mizushima ? Supremacy Car Club is in the house ?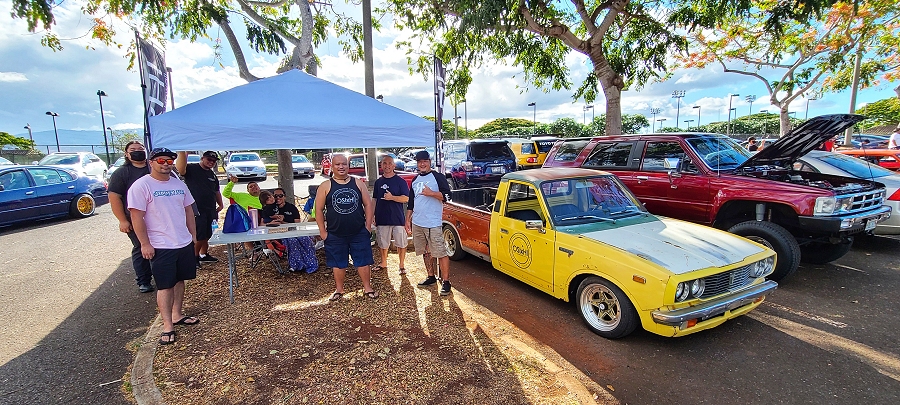 With summertime in full swing and the temperatures rising, there was no better reason other than to chill and kick it on a Saturday afternoon at an OSIXHI "It's Getting Hot" Meet & Greet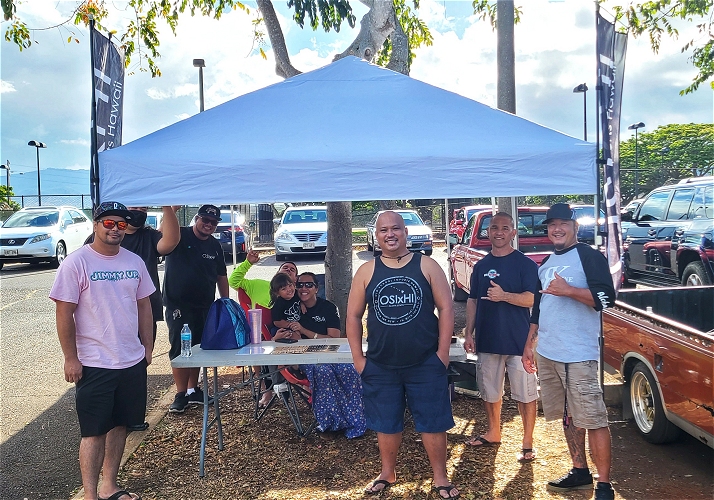 Old School Imports X Hawaii aka OSIXHI held their "It's Getting Hot" Meet & Greet on Saturday, June 19th, 2021 within the Central Oahu Regional Park bringing together old school imports and like minded automotive enthusiasts for afternoon filled with fellowship and small kine talk stories
Pictured above and below is Tak Kobayashi's 1967 Datsun 6100. Built in his garage from the ground up, Tak Kobayashi's 1967 Datsun rocks an FJ20ET shoehorned into it's engine bay mated to a D21 5 speed transmission, Racing Hart Type C wheels wrapped in Yokohama Advans on all four corners, a 15 gallon RCI Fuel Cell in the trunk, and a very long list of aftermarket goodies that will make any Datsun enthusiasts drool with envy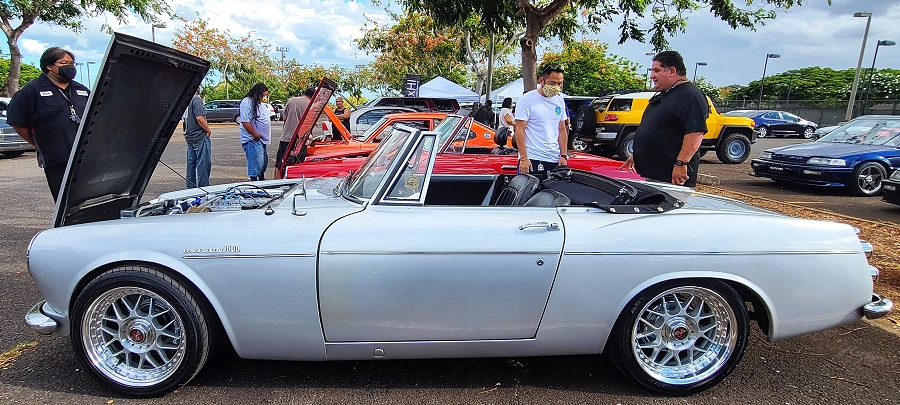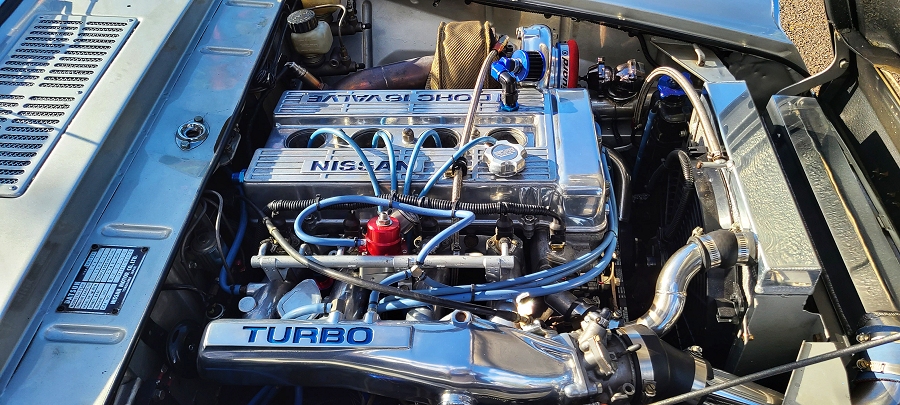 Fun fact: The Nissan FJ series engine is a straight-4 2 or 2.4 litre internal combustion engine produced by Nissan in the 1980s. The "T" within the FJ20ET denotes a turbocharged engine. The FJ20ET was installed in the DR30 Skyline RS/RS-X/RS-X Turbo C and S12 Gazelle/Silvia RS-X. Within this particular blog and within Tak Kobayashi's 1967 Datsun 6100, the FJ20ET was installed within it's engine bay as well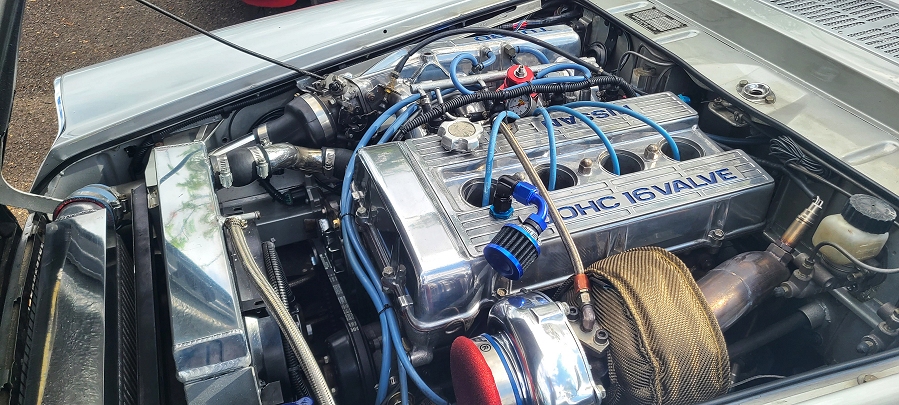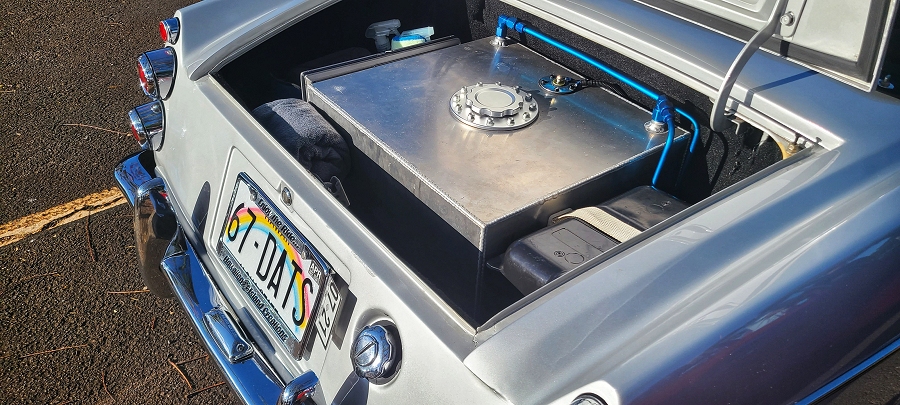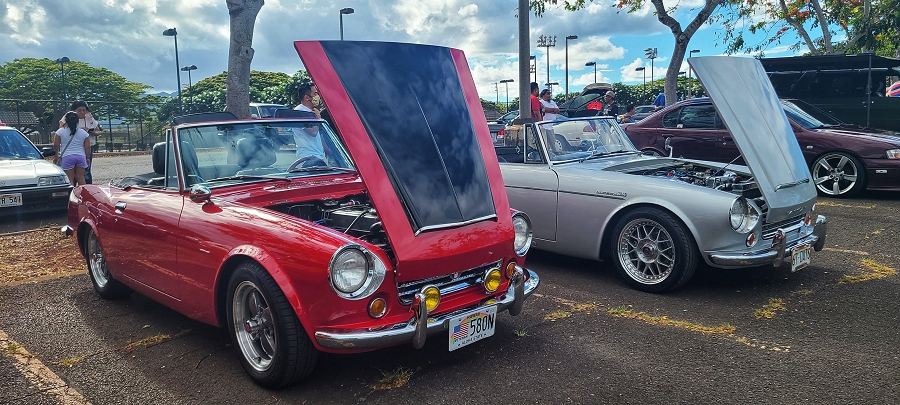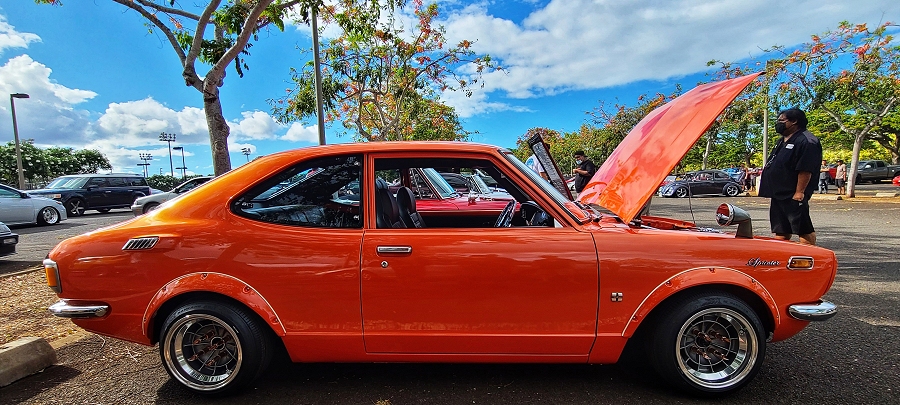 Pictured above and below is Lance Harano's multiple "Best Of Show" winner 1973 Toyota Trueno Sprinter in all it's glory ?
Full feature of Lance Harano's 1973 Toyota Trueno Sprinter ?
http://www.eight08.net/jdmsprinter.html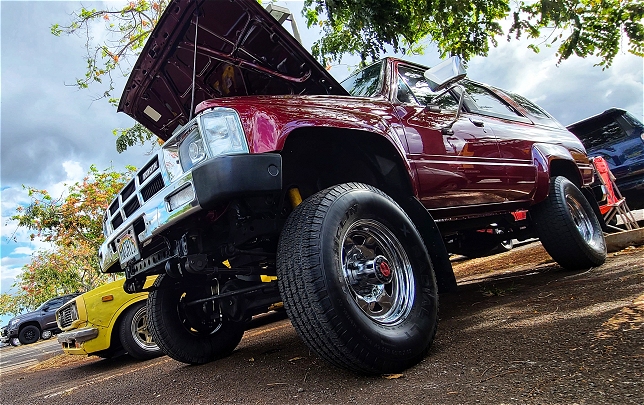 Pictured above and below making it's debut at OSIXHI's "It's Getting Hot" Meet & Greet is Jason Kaita's freshly painted 1985 Toyota 4Runner rocking a candy wineberry hue ?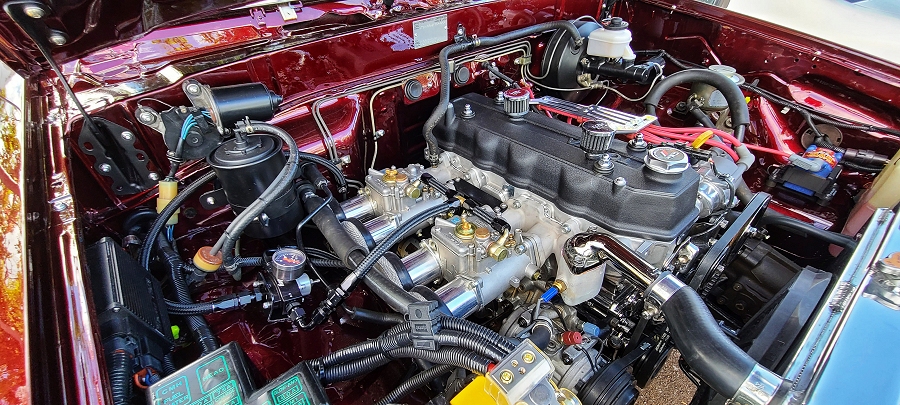 Found within the engine bay of Jason Kaita's 1985 Toyota 4Runner is a 22R motor that has been fully rebuilt and adorned both internally and externally with all the bells and whistles that would make any Toyota enthusiast drool with envy. It's fuel injection system was tossed aside, and replaced with a dual Weber 55mm sidedraft setup ?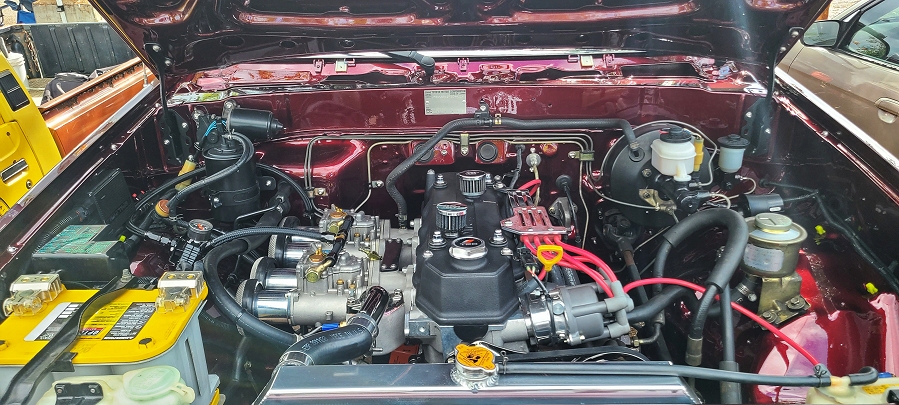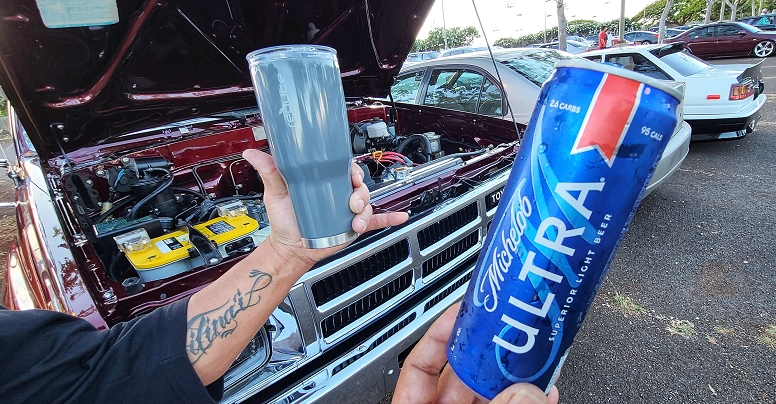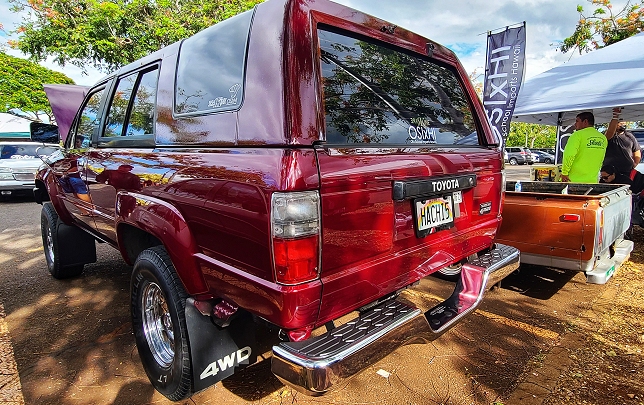 Be on the lookout for Jason Kaita's 1985 Toyota 4Runner at an upcoming OSIXHI meet in the near future being it will be rocking a 10″ lift in total and 22×16 aftermarket wheels wrapped in 33×14.5 tires ?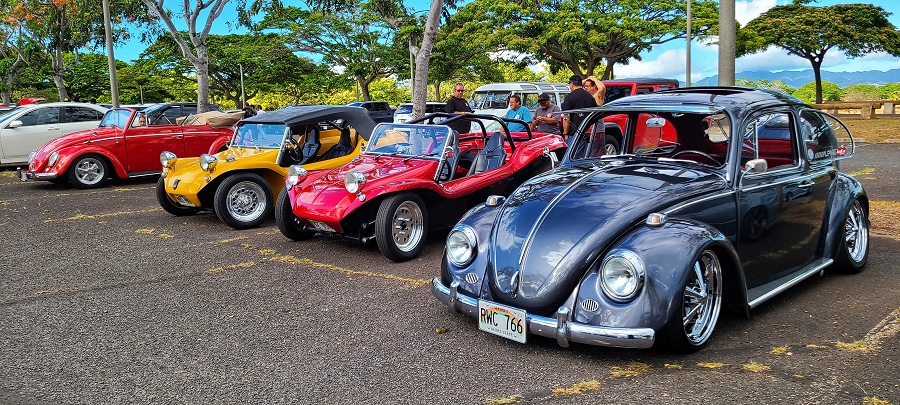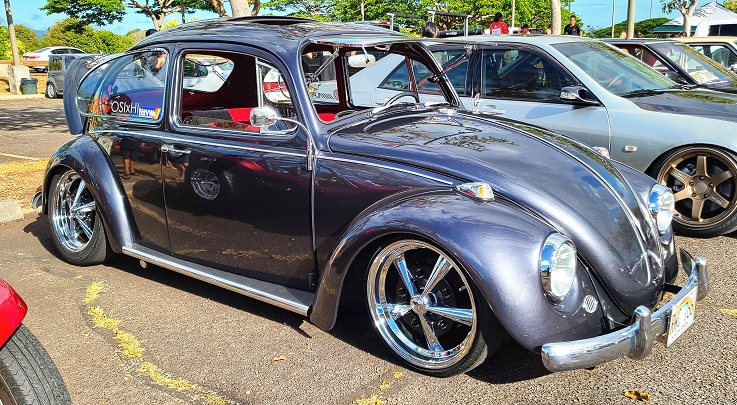 Rolling in with the Hawaiian VW Outlaws was none other Eldin Tomas and his 1967 Volkswagen Beetle aka "Rockerfeller Gray"
Pictured below is Tommy Dolormente of OSIXHI striking a pose next to a 1975 Toyota Corona Wagon that could be found kickin' it at the OSIXHI "It's Getting Hot" Meet & Greet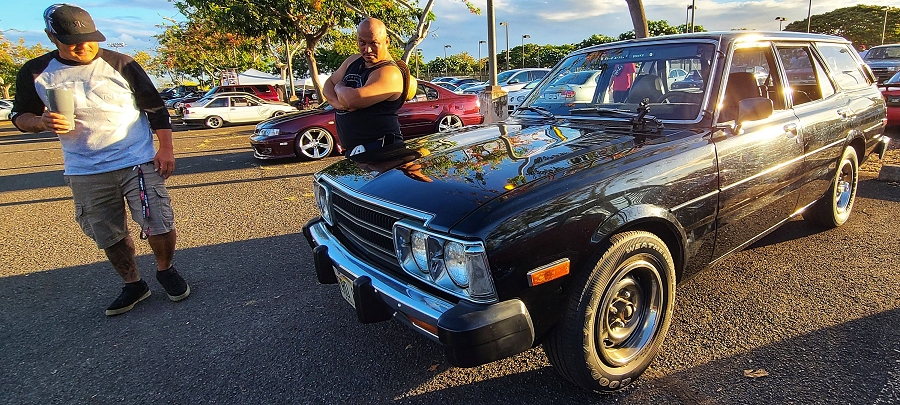 Fun fact: Tommy Dolormente of OSIXHI owned and drove a Toyota Corona back in his high school days, and has been rockin' the Toyota name brand since then ?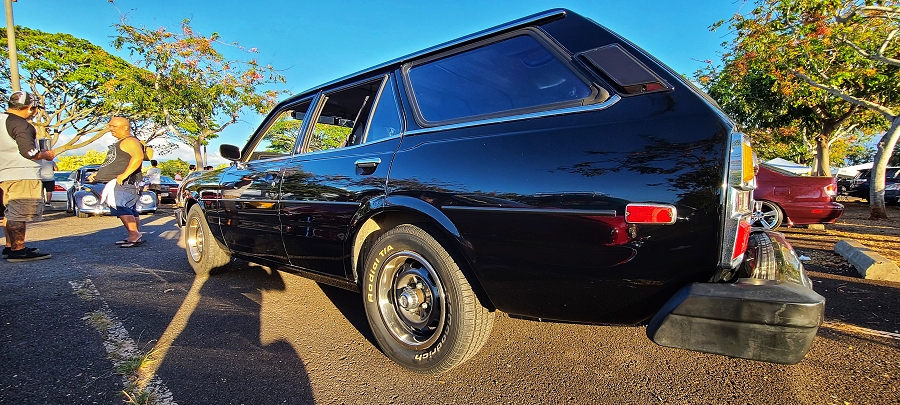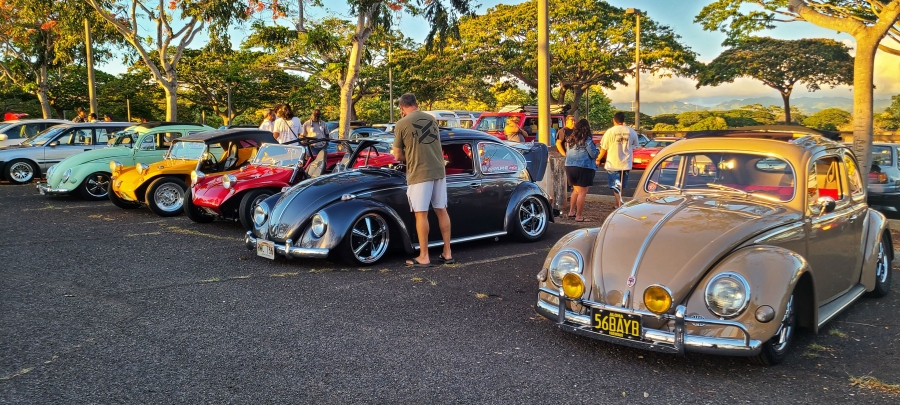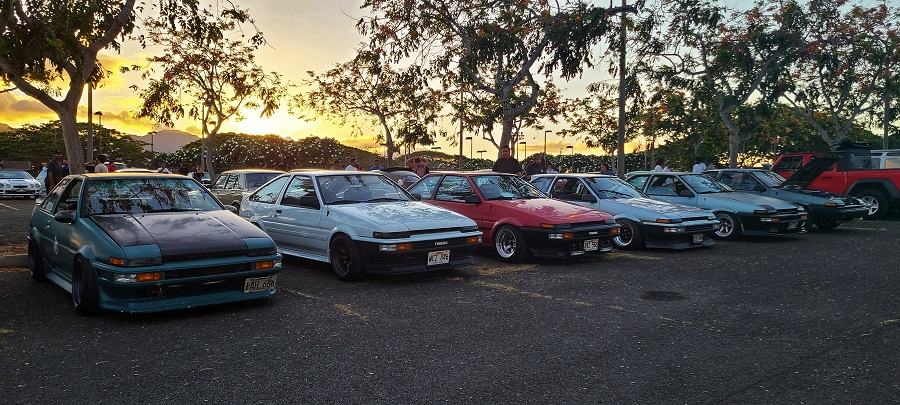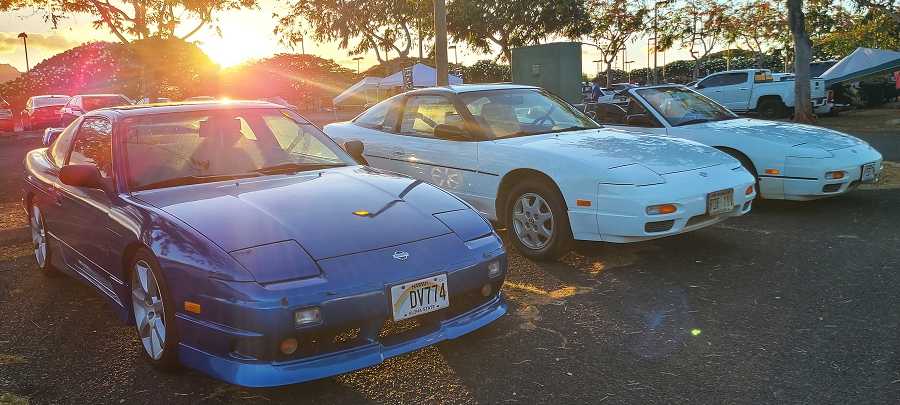 Hana Hou,
Peter Rosario