RIDES & COFFEE: Detail Garage Hawaii | 7.24.21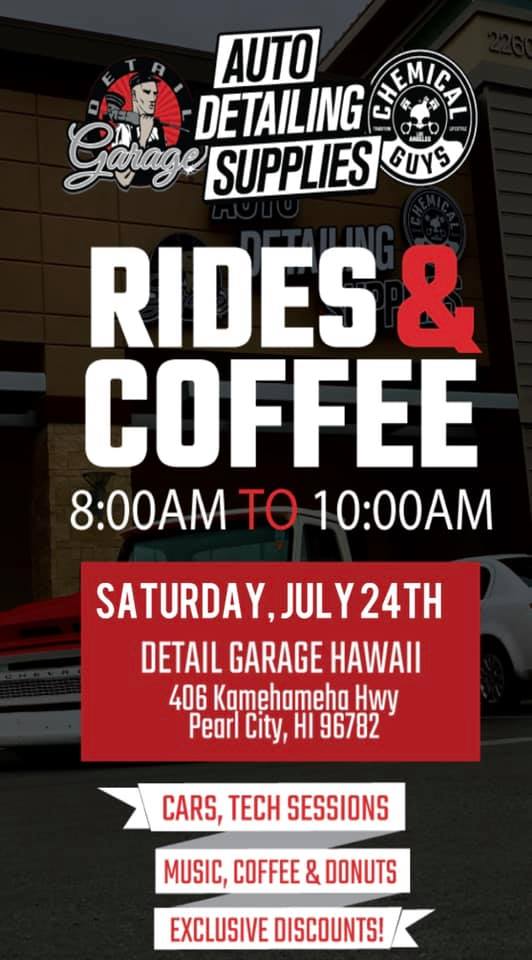 Detail Garage Hawaii held their RIDES & COFFEE on Saturday, July 24th, 2021 at none other than Detail Garage Hawaii from 8 a.m. till 10 a.m. Despite heavy rain showers on the east side of Oahu earlier in the morning, Ikaika Reppuhn of Detail Garage Hawaii decided to continue with their RIDES & COFFEE event as he arrived within the Pearl City area prior to the time slated for their event to begin at Detail Garage Hawaii ?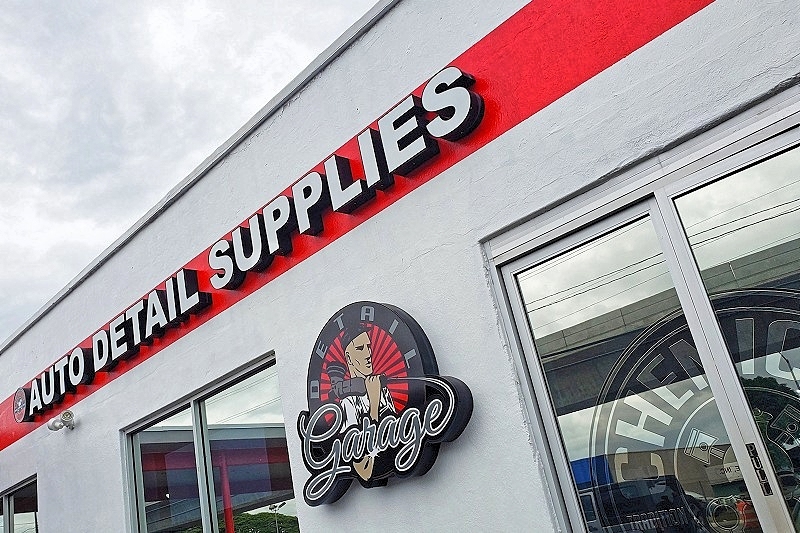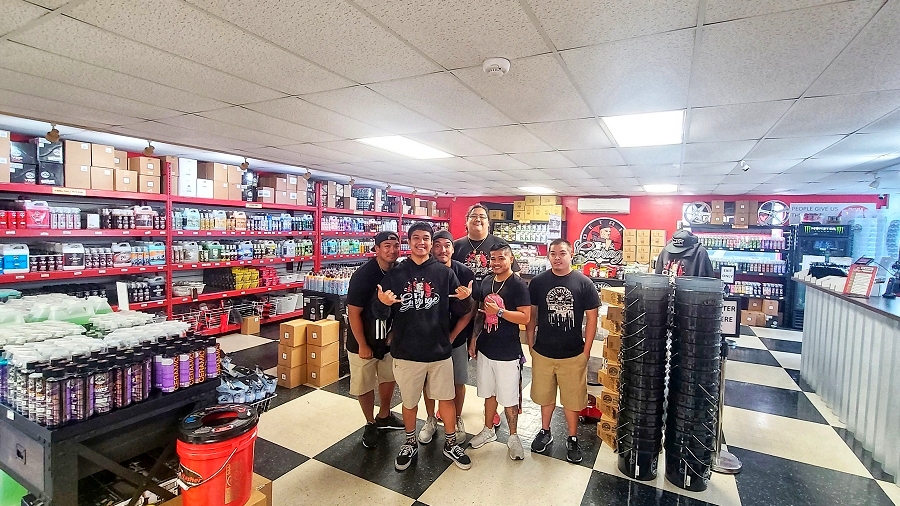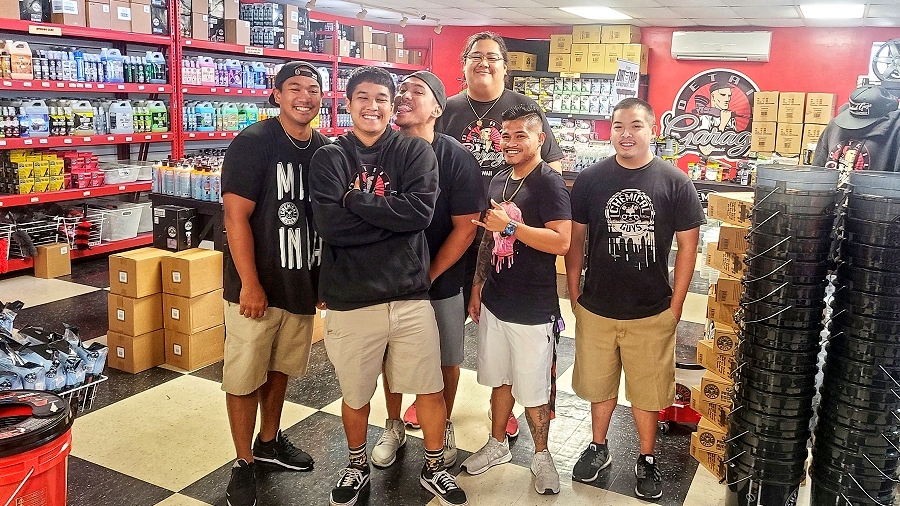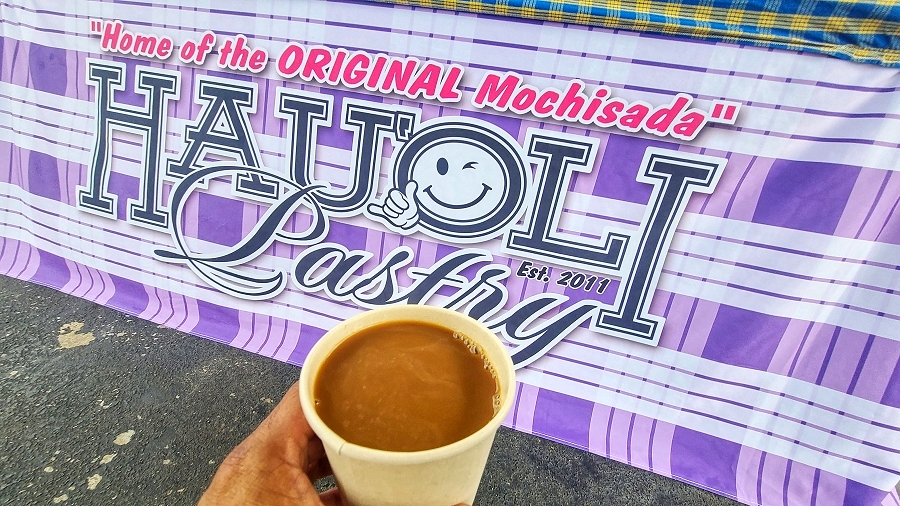 Hau'oli Pastry was in attendance with their freshly made Mochisadas and coffee canisters on hand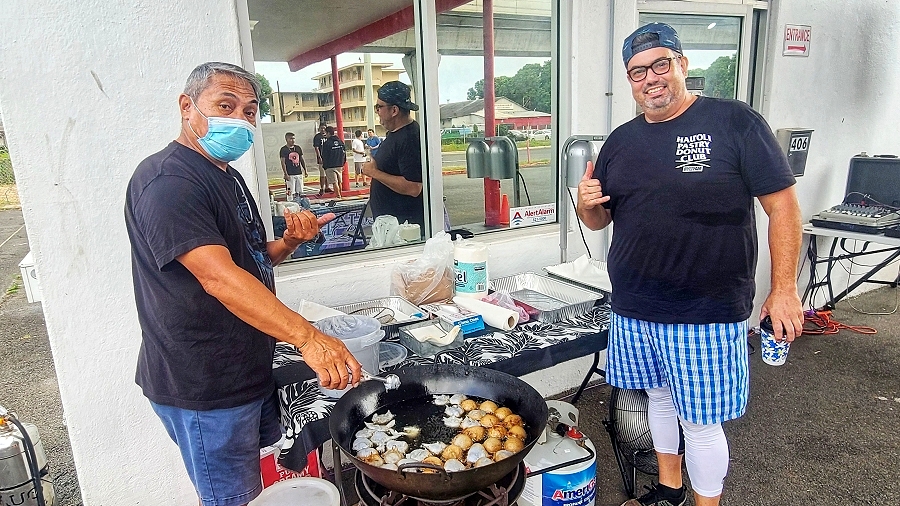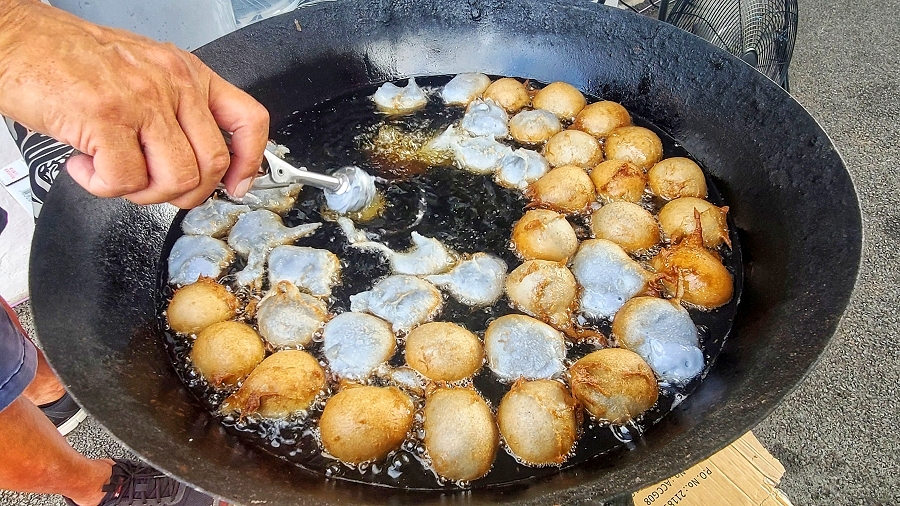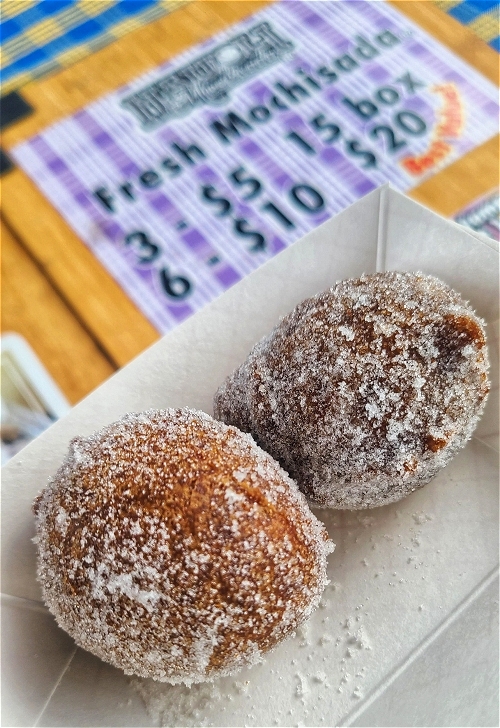 Pictured above and below is the Hau'oli Pastry's Mochisada in all it's delectable goodness ? Hau'oli Pastry's Mochisadas is their version of a malasada, a local favorite anytime snack here in Hawaii Nei, and is an addicting fried malasada but with the consistency of a fried mochi ?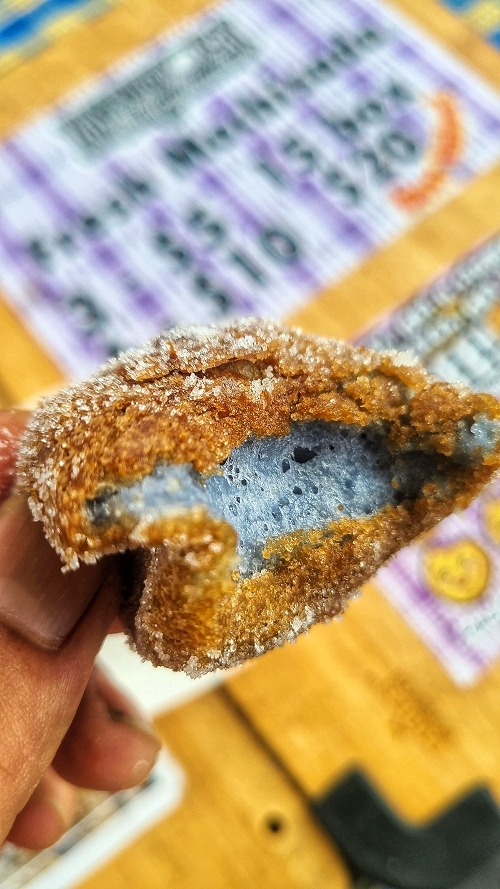 Be sure to check out Hau'oli Pastry's official website by clicking on the link provided below ?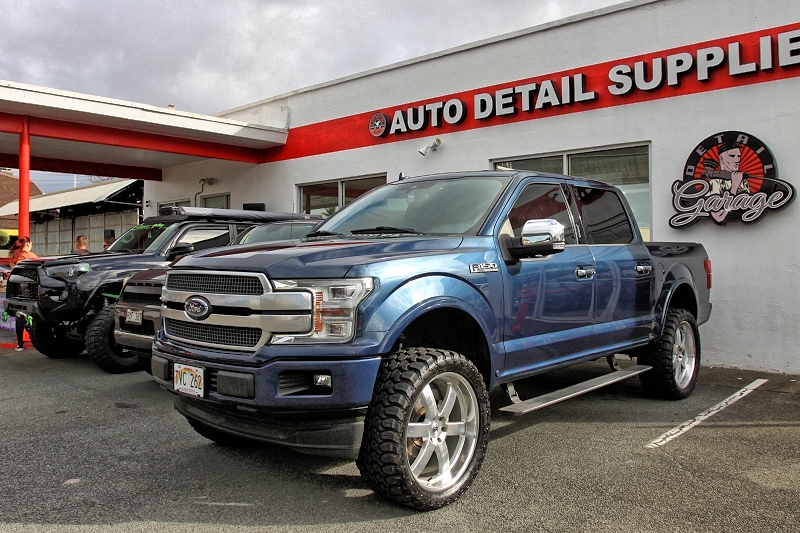 Pictured above is Ikaika Mokiao's 2018 Ford Platinum rocking a 6″ Rough Country suspension lift and sits on 24×10.5 Black Rhino wheels wrapped in 35×13.5R24 Delinte tires on all four corners. Fun Fact Number ☝️ Ikaika and yours truly used his 2018 Ford Platinum as a "chase" car last year during GT-RMY X Battalion30five's Aloha Cruise as we trying trying to keep up and pace numerous high horsepowered Skylines, Supras, NSXs, and Ducatis as we were booking it up towards the H3 tunnel ? Fun Fact Number ✌️ Ikaika Mokiao also owns a highly modded JDM right hand drive 1992 Nissan Skyline ? which can be found below ?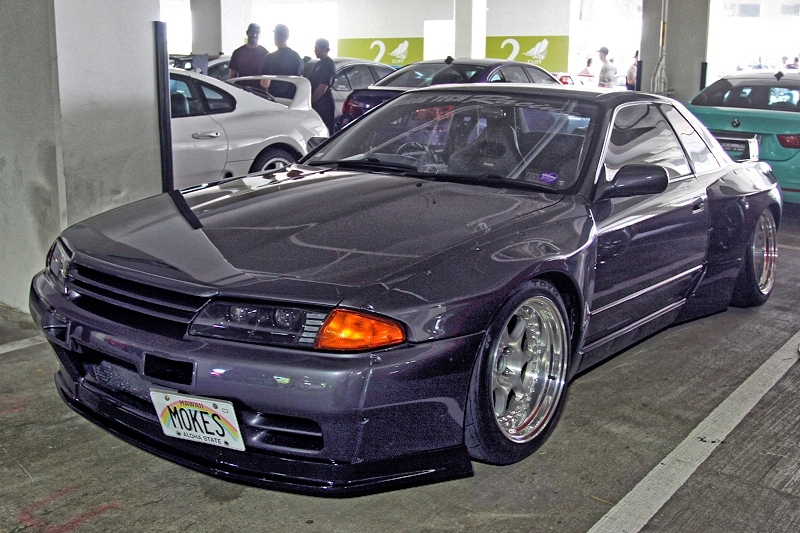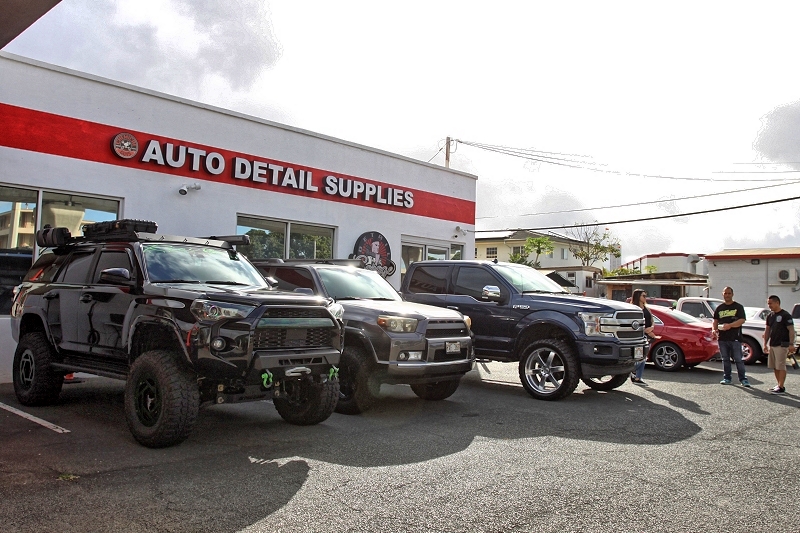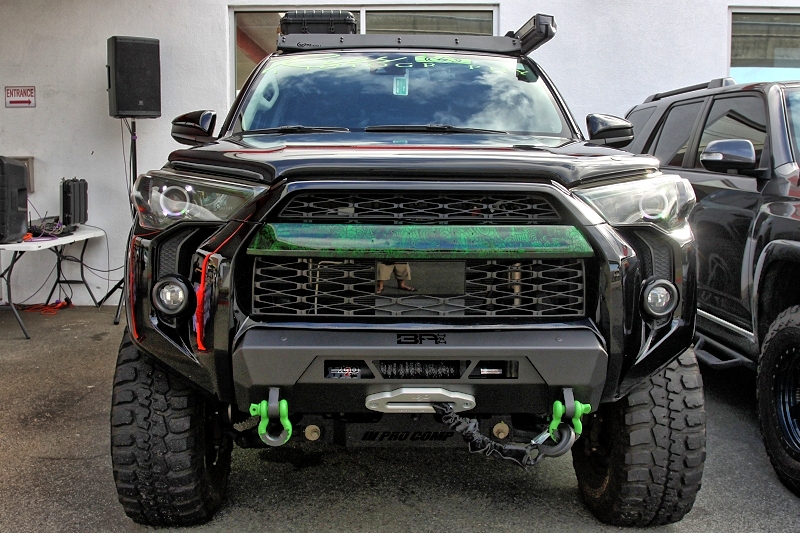 Pictured above and below is Chad Ries's 2020 Toyota 4Runner SR5 rocking a 7″ Pro Comp suspension lift and sits on customized 17″ aftermarket wheels with the face of the wheels mimicking a camera ? shutter ? wrapped in Federal Mud tires on all four corners
Pictured above and below is Brandon Pascua's 2002 Acura TL laid out at Detail Garage's RIDES & COFFEE via a TruHart air suspension, Vera air management, and (2) Viair 444C compressors and sits on 18″ JNC wheels wrapped in Achilles ATR Sport tires on all four corners
Detail Garage Hawaii
406 Kamehameha Highway
Pearl City, Hawaii 96782
808.773.7362