OSIXHI Mahalosgiving Meet | 11.27.21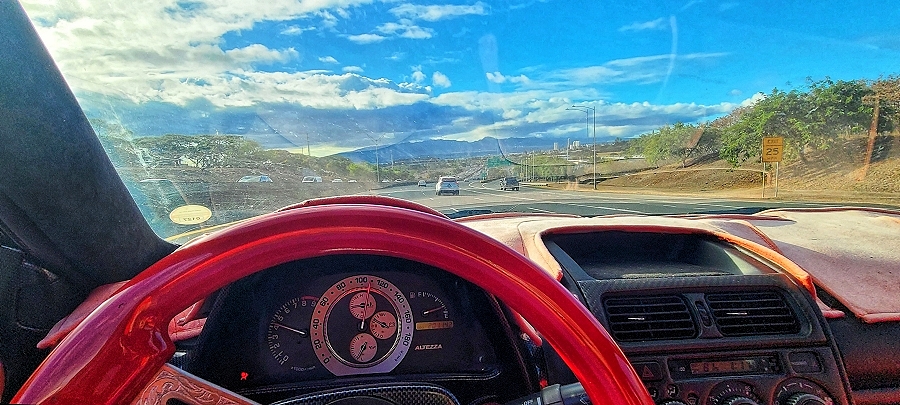 Date: Saturday, November 27th, 2021. Time: 3:54 P.M. Pau Hana. Another 8 hour shift in the books. Location: H1 Highway, Oahu, Hawaii. Destination: Westbound towards the Central Oahu Regional Park to be exact. Agenda for the afternoon: Hit up and kick it at this afternoon's OSIXHI Mahalosgiving Meet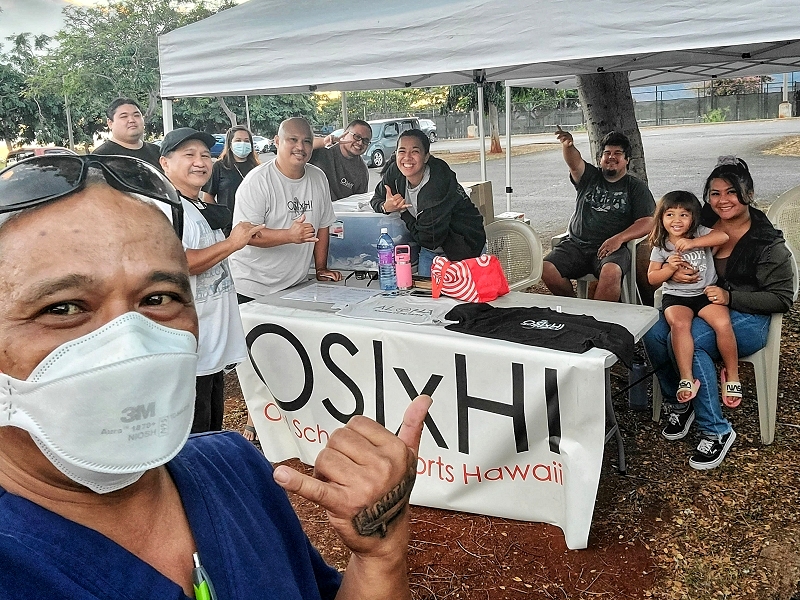 OSIXHI aka Old School Imports X Hawaii held their Mahalosgiving Meet on Saturday, November 27th, 2021 within the Central Oahu Regional Park bringing together old school imports and like minded automotive enthusiasts for an afternoon filled with comradery and small kine talk stories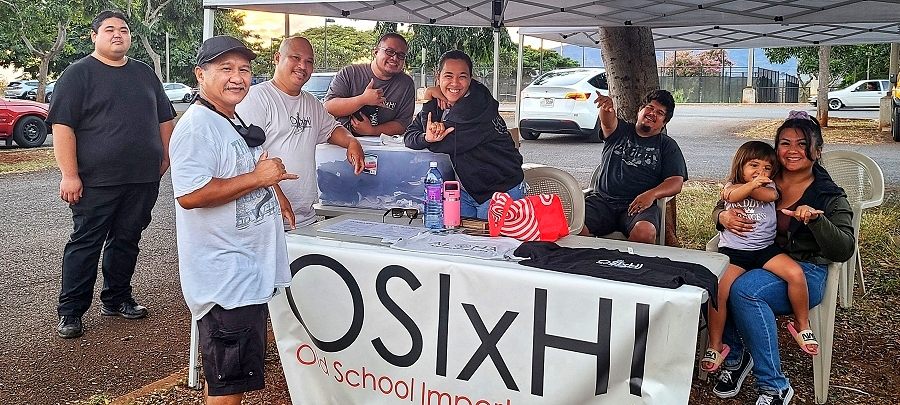 Rolling into the OSIXHI Mahalosgiving Meet was none other than Jason Kaita and his 1985 Toyota 4Runner rocking a custom candy wineberry hue, 10″ lift in total, brand spanking new wheels and tires, and a fully rebuilt 22R motor adorned both internally and externally with all the bells and whistles that would make any Toyota enthusiast drool with envy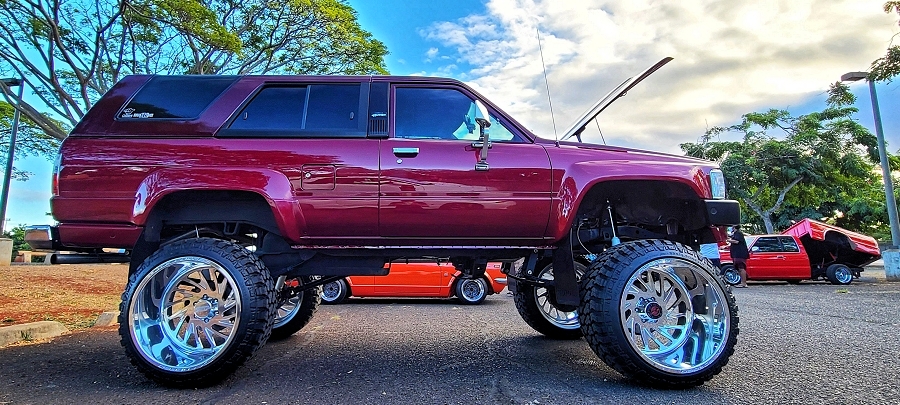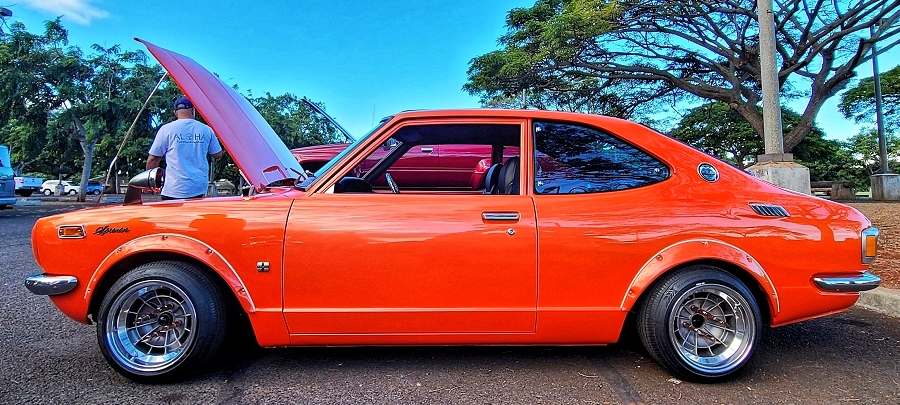 Following suite and right behind Jason Kaita's 1985 Toyota 4Runner was Lance Harano and his meticulously built multiple "Best Of Show" winning JDM RHD 1973 Toyota Trueno Sprinter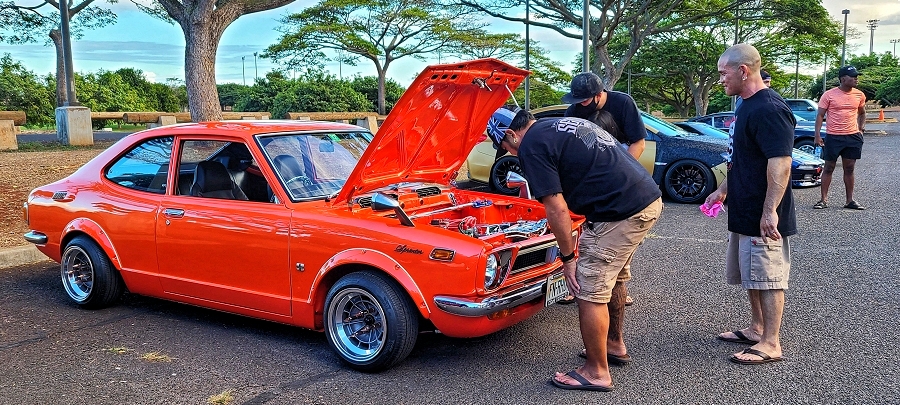 Full feature of Lance Harano's 1973 Toyota Trueno Sprinter ?
http://www.eight08.net/jdmsprinter.html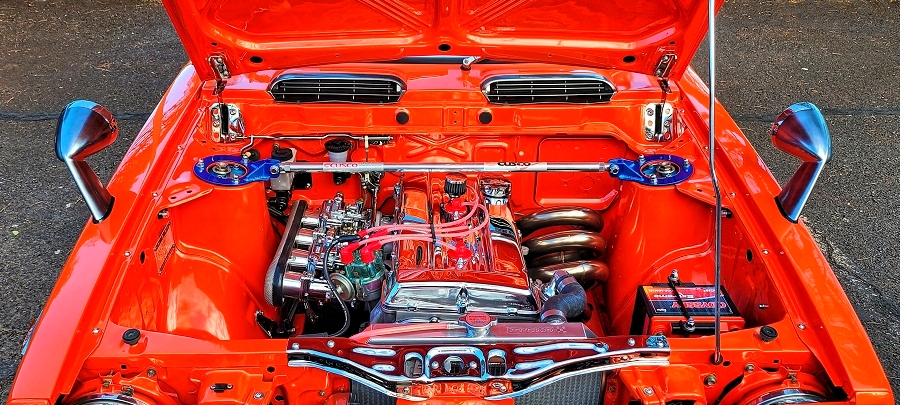 Pictured from left to right is yours truly, Hien Le, and Christie Miyasato ? Pictured above and below is Christie Miyasato's JDM RHD 1992 Honda Civic Shuttle RTi Limited Edition rocking a set of 15×8.5 Work Equips E40 wheels wrapped in Eagle LS2000 Hybrid 2 tires on all four corners while sitting on a set of custom Sweeper coilovers created by Soutsiiiiide Auto Customs. Fun Fact Numero Uno: Southsiiiiide Auto Customs is based in Japan. Fun Fact Numero Dos: Hien Le is the President for Hawaii's Chapter of Southsiiiiide Auto Customs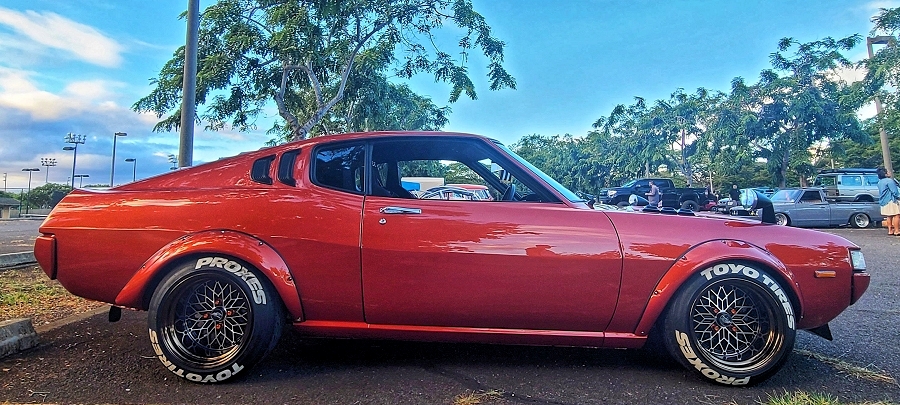 Pictured above and below is Shawn Alicea's JDM RHD 1974 Toyota Celica rocking a set of Glowstar wheels FR: 15×9.5 RR: 15×10.5 wrapped in Toyo Tires T1Rs on all four corners. Fun Fact Numero Uno: The Glowstar wheels that are mounted onto Shawn Alicea's 1974 Toyota Celica was created due to in part of a collabortation between Star Road Wheels Japan and Work Wheels Japan. Shawn Alicea's 1974 Toyota Celica's suspension has been completely swapped in favor of a complete JDM AE86 suspension setup including it's rear end due to it's aftermarket support, upgrades, and availability. Found with the cockpit of Shawn Alicea's 1974 Toyota Celica is a JDM Nardi steering wheel and JDM Recaro SR7 seats, and found with the engine bay is a fully rebuilt 2-TG. Fun Fact Numero Dos: The Toyota T Series of engines started out as a pushrod overhead valve (OHV) design and later performance oriented twin cam (DOHC) variants were added to the lineup. Many of Toyota's race engines were based on the 2-TG platfrom including the 100E and 151E variants, as well as the 4T-GTE variant which allowed Toyota to compete in the World Rally Championships in the early 1980s making Toyota the first Japanese manufacturer to do so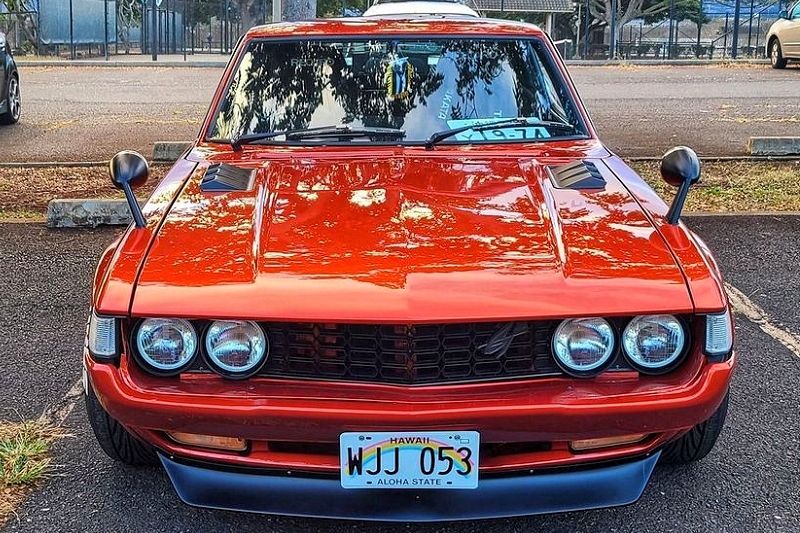 Throwing UP ☝️ the Shakas ? with Kenny Mar and Brannan Kajitani of Childhood Dreams Car Club. SMILE ? You're on EIGHT08 ?
Throwing UP ☝️ a Shaka ? with Michael Tengasantos of V.Q. Inc. Hawaii as he points ? towards his 2007 Nissan 350Z ? Fun Fact: Michael Tengasantos's 2007 Nissan 350Z had recently been down for roughly 18 months prior to this meet but now has returned to the streets and meets even stronger ?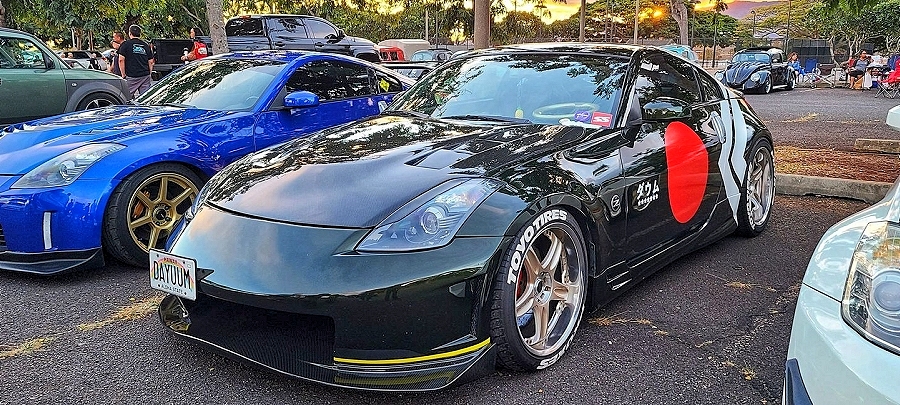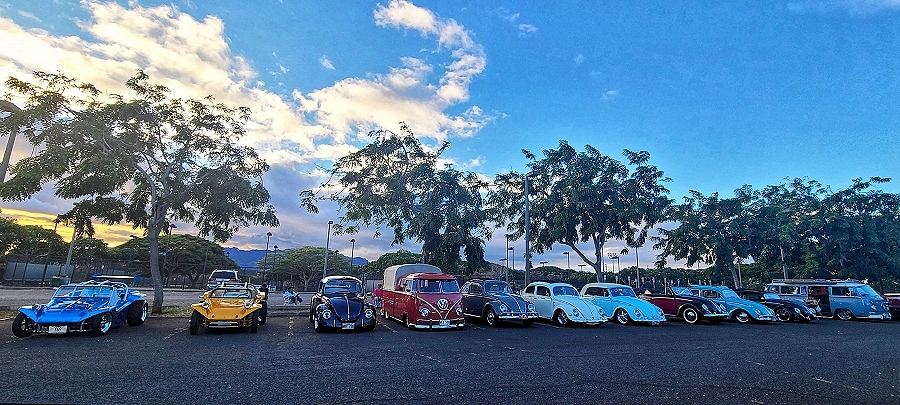 The Hawaiian VW Outlaws and friends rolled in strong with a host of restored and customized air cooled Volkswagens under their belts ?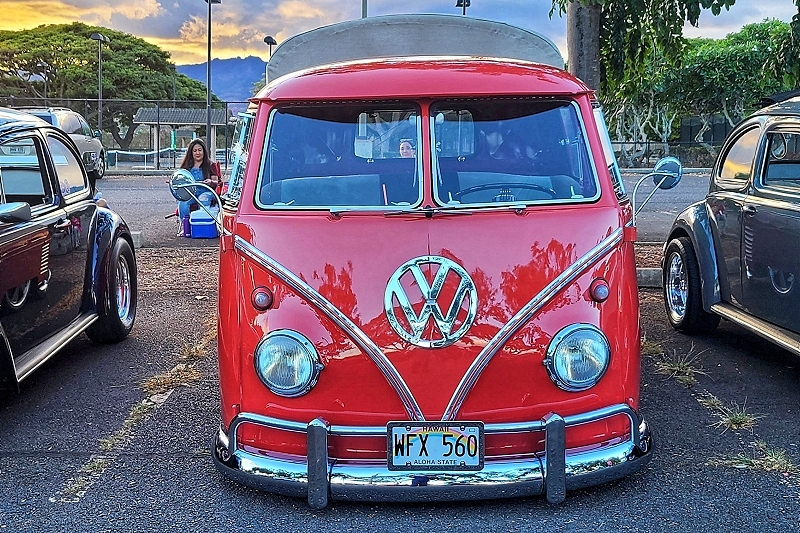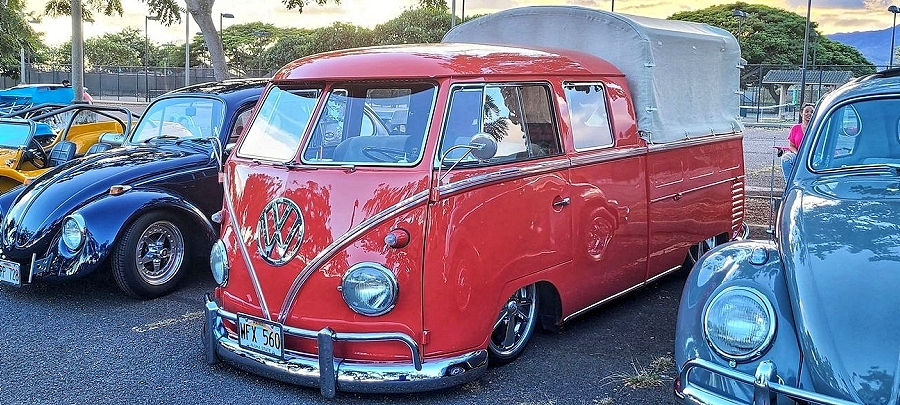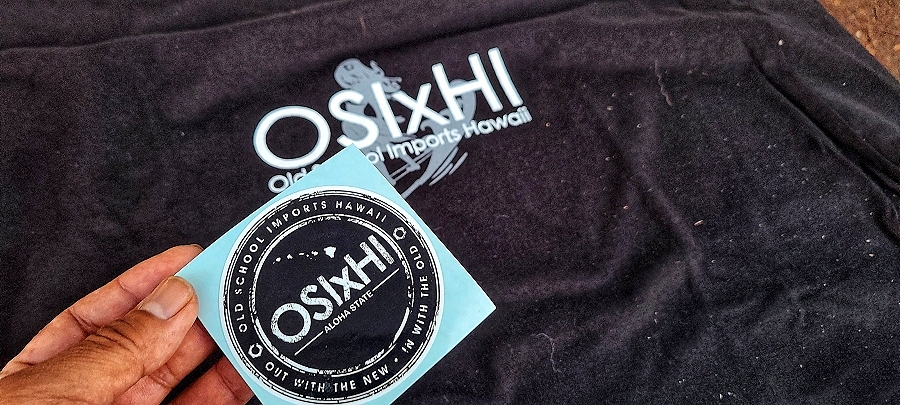 Hana Hou,
Peter Rosario